HOW TO BECOME A MASTER FITNESS TRAINER
Did you know you have the opportunity to make a difference in your unit's morale and readiness by becoming a Master Fitness Trainer?
Launched Army-wide in 2013, the Master Fitness Training Course (MFTC) is designed to embed a Master Fitness Trainer in every unit. The program was developed as part of the Army Chief of Staff's directive to not only assist unit commanders in developing and teaching physical readiness programming to units, but also in advising individual Soldiers and monitoring their readiness.
Designed to train selected Soldiers in all aspects of the Army's Physical Readiness Training (PRT) system, the MFTC is an academic, as well as physical, course. It focuses on the concepts of physical fitness and the readiness levels needed to continue the transition of the Army into an even more agile and ready force.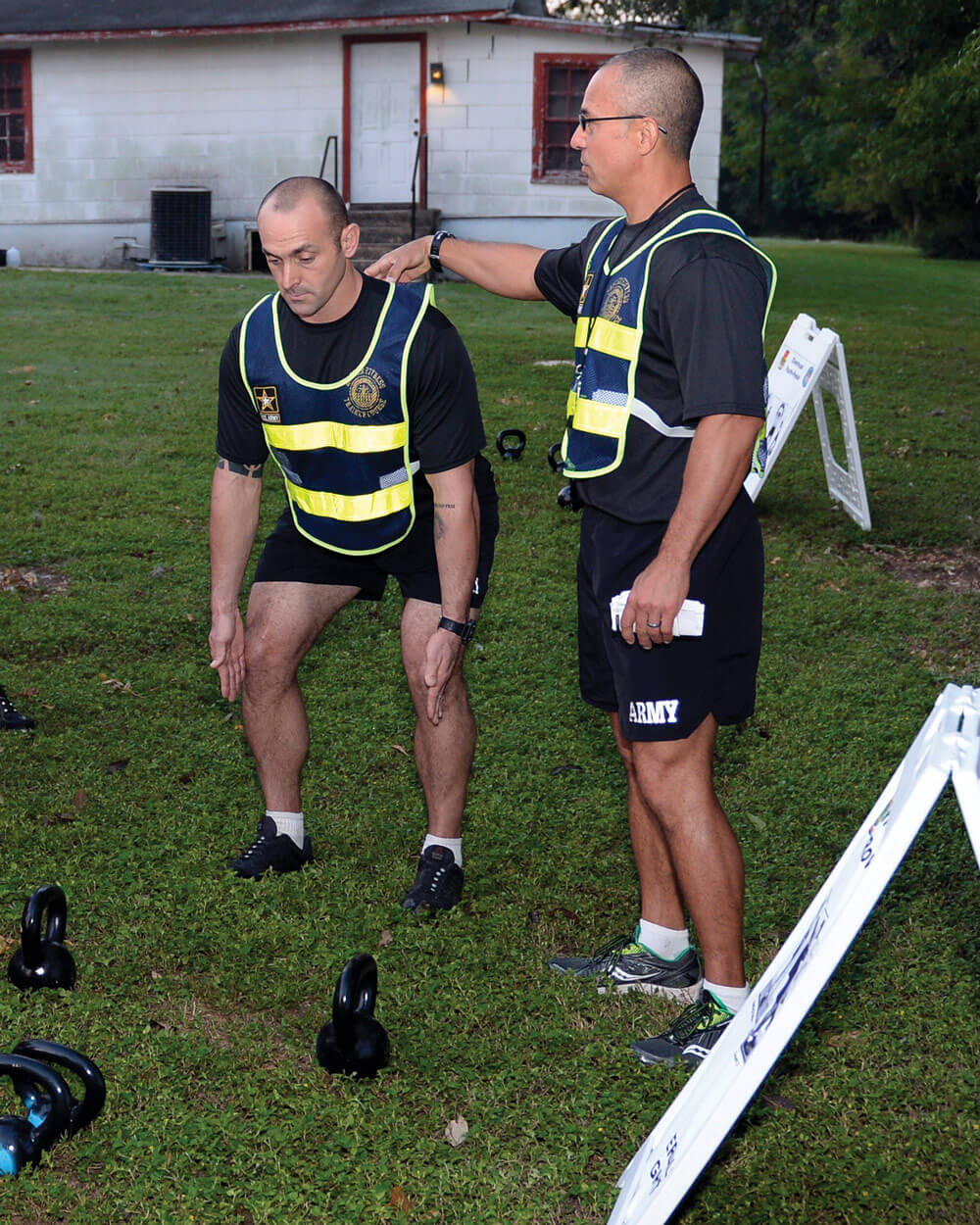 Soldiers who become Master Fitness Trainers are taught the skills required to increase Soldier physical readiness, decrease accession losses, reduce injury rates, standardize unit training in accordance with Army training doctrine and provide easier integration of new Soldiers into operational units.
What to Expect in the MFTC
MFTC coursework includes instruction in exercise science; healthy lifestyle habits; PRT policies, procedures and responsibilities; PRT exercises, drills and activities; and individual/unit program planning considerations.
The Course is Taught in Two Phases:
Phase 1: 60 hours of exercise science classes in the form of a self-paced online course
Phase 2: 76 hours of PRT exercises and drills in the form of a two-week in-resident course
The in-resident course for Guard Soldiers may be taken at the Yakima Training Center at Fort Lewis, Washington; Camp Mabry, Texas; or at the Warrior Training Center at Fort Benning, Georgia.
At the start of Phase 2, participants must complete the APFT. In order to continue in the training, Soldiers must earn a total passing score of at least 240 points and a minimum of 80 points in each event.
Upon graduation from Phase 2, Soldiers are awarded the Additional Skill Identifier (ASI) of P5, if enlisted, or 6P, if an officer.
The Course is Taught in Two Phases:
A rank of E5 up to O3
Recommendation by unit commander
Height and weight within Guard standards (including BMI)
Current APFT score of 240 or higher
General Technical (GT) score of 110 points or higher
If a Soldier meets the above requirements, the unit training officer or NCO may enroll them in the MFTC.
Soldiers 40 years and older may participate in the course, but must pass a medical screening prior to attendance and participate in a PRT program for at least 90 days before the course start date.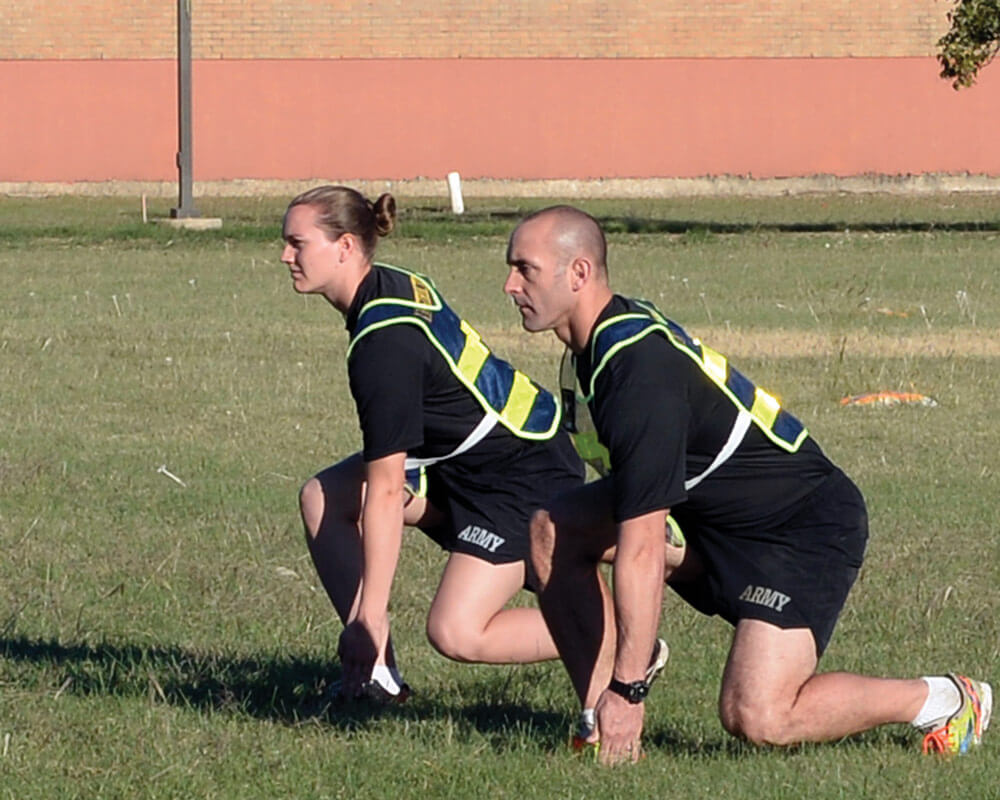 For more information about becoming a Master Fitness Trainer, go to www.Benning.army.mil/Tenant/WTC/MFTC.html or call 706-544-6133.
By: Joe Writer
National Guard photos by 2LT Alicia M. Lacy