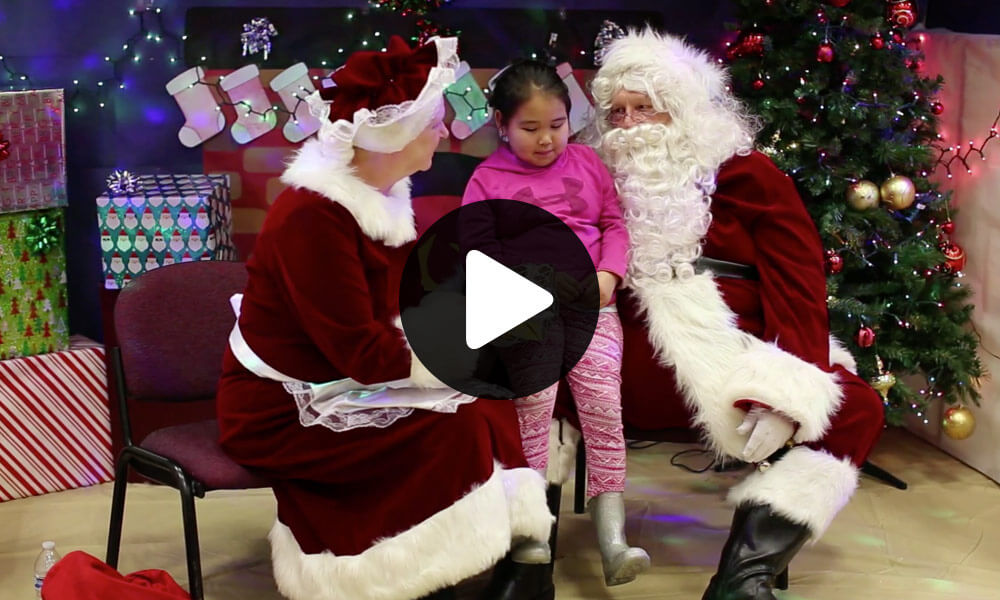 Soldiers and Airmen of the Alaska National Guard are bringing holiday cheer to communities in need. Through Operation Santa Claus, the Alaska National Guard has partnered with organizations and volunteers to deliver gifts, food and school supplies to children in Alaskan villages.
Operation Santa Claus began in 1956 when spring floods, followed by a local drought, led to drastic reductions in the indigenous wildlife in the western Alaskan village of St. Mary's. The local villagers, who normally hunt and fish for all their food, were forced to pay to have food shipped in to get them through the fierce Alaskan winter. Having only enough money to pay for the food, the villagers' children would have to go without Christmas gifts that season. Not wanting the children of St. Mary's to go without at Christmas time, the mother superior of the village's Roman Catholic mission wrote to the Alaska National Guard for help. The Alaska Air Guard quickly answered the call and delivered gifts, food and a special guest – Santa Claus.
Though he was a child at the time, Bill Alstrom, St. Mary's current mayor, recalls the first operation. "It was awesome," said Alstrom. "They landed on the river – they were in a C-123 Provider [transport plane], and of course they brought Santa Claus."
While the village's Roman Catholic mission closed in the late 1980s, the Alaska National Guard's dedication to the program did not cease. Operation Santa Claus has evolved over the years, and is now a large partnership with the Alaska Army National Guard and more than 30 local organizations.