In the previous two issues of Citizen-Soldier, we reviewed both upper and lower body workouts, respectively. In this issue, our PT Tips focus on the total-body workout. 
Total-body workouts allow you to build strength and flexibility faster than targeted workouts alone. Full-body exercises call for complex, multi-joint movements that simultaneously engage several muscle groups. For example, while bicep curls may be a sure-fire ticket to the gun show, chin-ups will target the same muscle group, while also working the back and abs. 
Whether your goal is building strength and speed or shedding pounds to become compliant with Army physical fitness standards, increasing the complexity of your exercise movements can result in greater muscular and cardiovascular fitness in a comparatively shorter amount of time.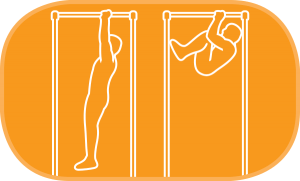 LEG TUCK: As many repetitions as possible in 2 minutes
Hang from a pull-up bar with feet parallel to the ground, then pull the knees up to meet the elbows. Return to starting position and repeat.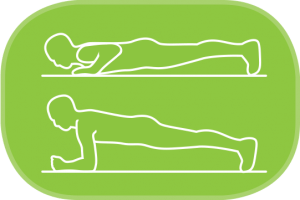 PLANK: Hold for 1 minute. Repeat as many times as possible
Face down on the ground in push-up position. Lean on the forearms, squeeze the glutes and abs and raise the body off the floor while balancing on the tips of your toes. Be sure to keep the body parallel to the floor. Do not arch the back or raise the buttocks above the head. Keep knees slightly bent, being careful not to lock or hyperextend them. Keep the neck and spine steady by looking at a single spot on the ground about a foot beyond your hands. Lower the body back to the starting position.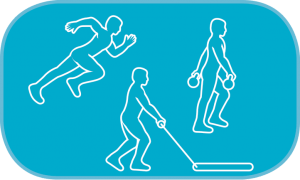 SPRINT-DRAG-CARRY: 5 times in 4 minutes
Start by lying in the prone position, then stand up and sprint 25 meters out and back. Take the first lap as a sprint, the second dragging a sled, the third running a lateral shuffle, the fourth carrying two 40-pound kettlebells and finally, the last as a sprint.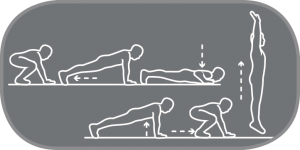 BURPEE: As many repetitions as possible in 2 minutes
Stand with arms over the head. Lower the body into a squatting position, until able to place your hands on the ground in front of you. Kick the feet back so you are in push-up position. Do one push-up. Bring the feet back to squatting position, stand up and jump into the air with arms reaching overhead.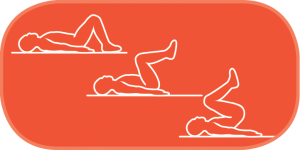 REVERSE CRUNCHES: As many repetitions as possible in 2 minutes
Start on the back with knees bent, arms at sides and palms facing the ground. Bend the legs up to a 90° angle keeping the feet together. Move the knees toward the chest while rolling the pelvis and raising the hips off the ground. The knees should be above the face when in the finishing position. Lower the hips and then knees back to the starting position.
By Staff Writer Ruth Ann Replogle