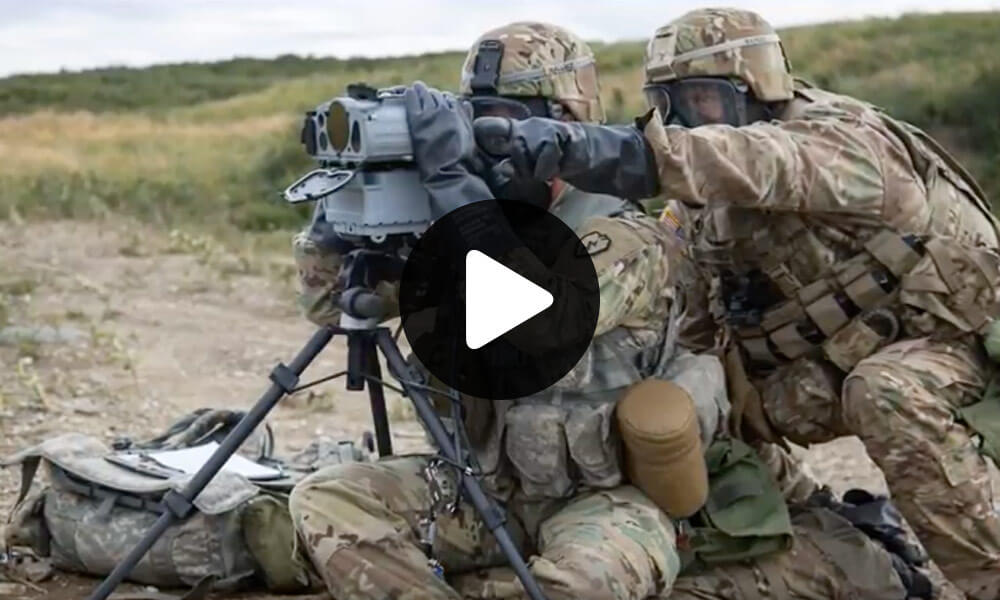 New Targeting System Gives Forward Observers a Decided In-Field Advantage
The Army's newest laser targeting system promises to change the landscape of field artillery missions for the better. Offering greater precision and increased response times over previous targeting systems, the new Joint Effects Targeting System, or JETS, will enable field artillery Soldiers to engage the enemy with a new level of speed and agility.
According to the Army Acquisition Support Center, JETS is a one-man-portable, hand-held targeting system that is designed to rapidly acquire, accurately locate and engage targets using precision-guided munitions, and improve the effectiveness of engagement with unguided munitions. It is comprised of a modular advanced sensor suite consisting of a hand-held target location module, a precision angle module and a laser marker module. Collectively, these elements provide the forward observer with capabilities not available through any currently fielded targeting system.
"Its brand new, cutting-edge technology that is a paradigm shift in how Field Artillery is employed across the battlespace," said LTC Michael Frank, Product Manager of Soldier Precision Targeting Devices at Program Executive Office (PEO) Soldier, the Army's equipment development management group. "With JETS, I turn [an M777A2] howitzer or a Paladin into a giant sniper rifle. I'm dropping that round, with first-round effects, on target."
According to JETS developers at PEO Soldier, JETS promises to cut the field artillery targeting time by up to 20 minutes.
"Standoff doesn't just mean range anymore," LTC Frank said. "It means time. We can get kinetic effects on a target, and we don't have to take anywhere from 15 to 20 minutes to go through [calculations]. We can get that target data to the guns and rounds out of the tube faster with JETS."
Expectations are set high for JETS. According to CPT Eric Munn, JETS assistant product manager, "JETS will revolutionize how the Field Artillery conducts precision fire missions. A hand-held, stand-alone, true precision targeting device that is fielded to every Forward Observer team will increase the agility and lethality of Field Artillery as a whole."