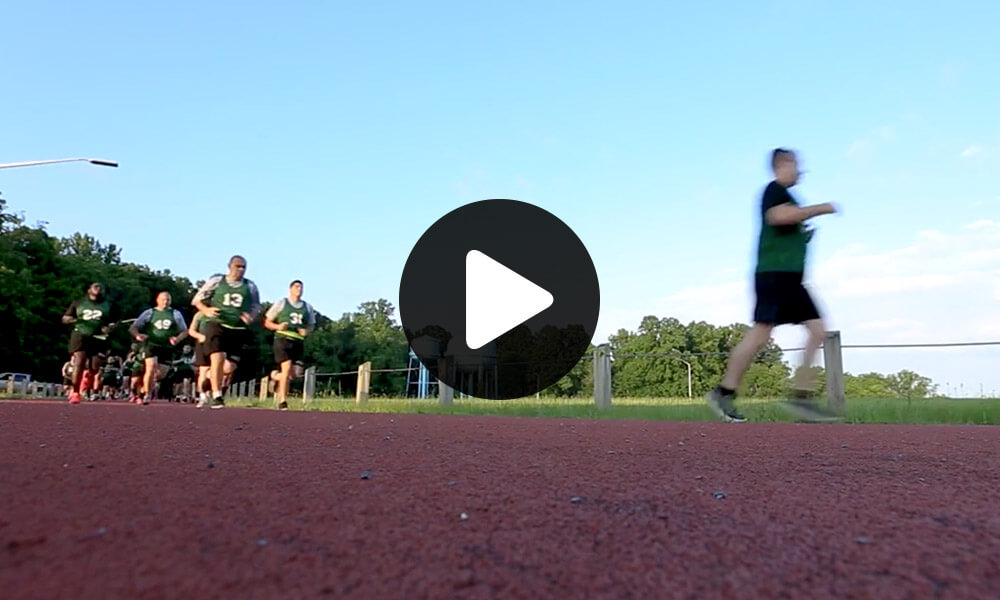 The Comprehensive Soldier Fitness Course
Do you find yourself falling behind on your fitness standards? Are you looking for ways to improve your overall fitness not only to ensure your readiness for the Army and your State, but also to ensure your personal wellness and longevity? Fear not. The Army National Guard wants to see you succeed and has a solution – the Comprehensive Soldier Fitness Course and Fitness Camps.
Former Kansas Army National Guard Fitness Course Leader SFC Charles "Chip" Cunningham said the problem for most Soldiers is that after basic training and AIT, Guard Soldiers often do not continue with education and training on the requirements to live a healthy and military-ready lifestyle. As a result, they fall behind in their physical fitness and many times risk failing the Army Physical Fitness Test (APFT), which in turn leads to a host of problems including becoming ineligible for re-enlistment.
To combat this problem, many States have initiated Comprehensive Soldier Fitness Courses or Fitness Camps. At their core, these fitness courses and camps are intended to help Soldiers improve their APFT results and thus continue their military careers. Additionally, and just as importantly, it empowers Soldiers to take back control of their physical health.
As an example, the Kansas Army National Guard has been holding its intensive two-week fitness course since January 2016. The program maintains a primary objective of developing the skills and habits Soldiers need to consistently set and reach their personal fitness goals.
Kansas Soldiers take the APFT at the beginning of the course to gauge their initial level of fitness. In the days that follow, participants spend hours in the gym concentrating on strength training, "tactical" training – including kickboxing, kettlebell swinging and body-weight resistance – and Army Physical Readiness Training.
In the required classroom portion of the program, participants focus on mental strength, nutrition, resilience, goal setting and finances. Also included in the course is a cooking class where Soldiers learn to prepare basic recipes using healthy ingredients, and a trip to the grocery store where Soldiers learn to interpret nutrition fact labels and become familiar with the costs of healthy foods.