Summer's Here!
Wondering what kinds of summer vacation activities will keep your child or teen busy, active, learning and having fun? A military youth adventure camp could be the answer. A variety of programs are available throughout the country, and many camps offer free and reduced cost programs for military children.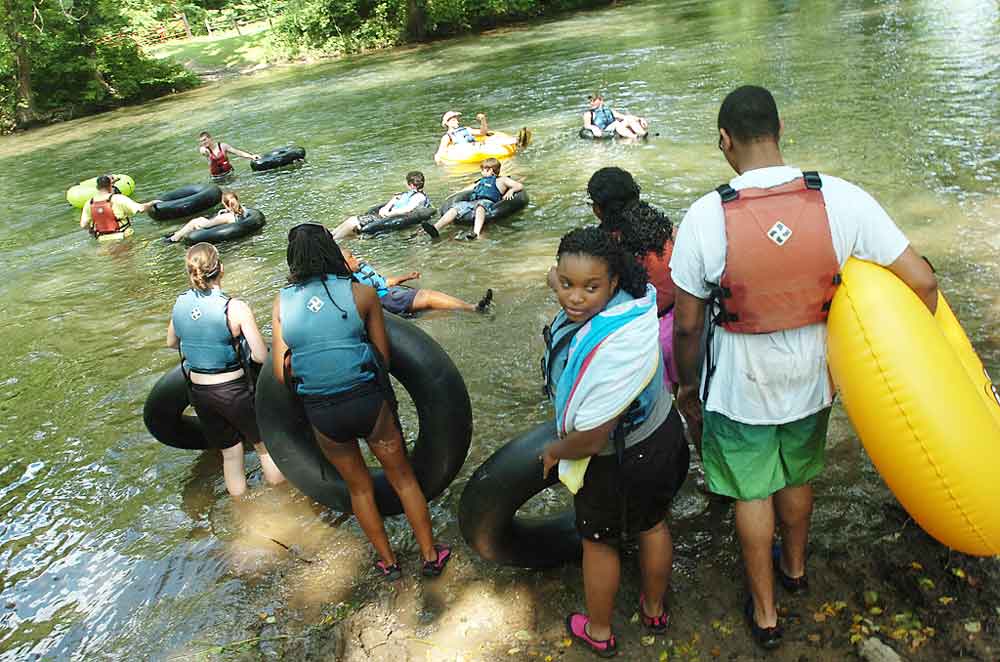 Here are several great camp possibilities for Guard Families to consider:
Military Teen Adventure Camps are for military teens ages 14 to 18 and include a variety of outdoor fun activities. Taking place in several States throughout the country, these free camps are funded by a collaboration between the Department of Defense, the U.S. Department of Agriculture (USDA)'s National Institute of Food and Agriculture and Purdue University.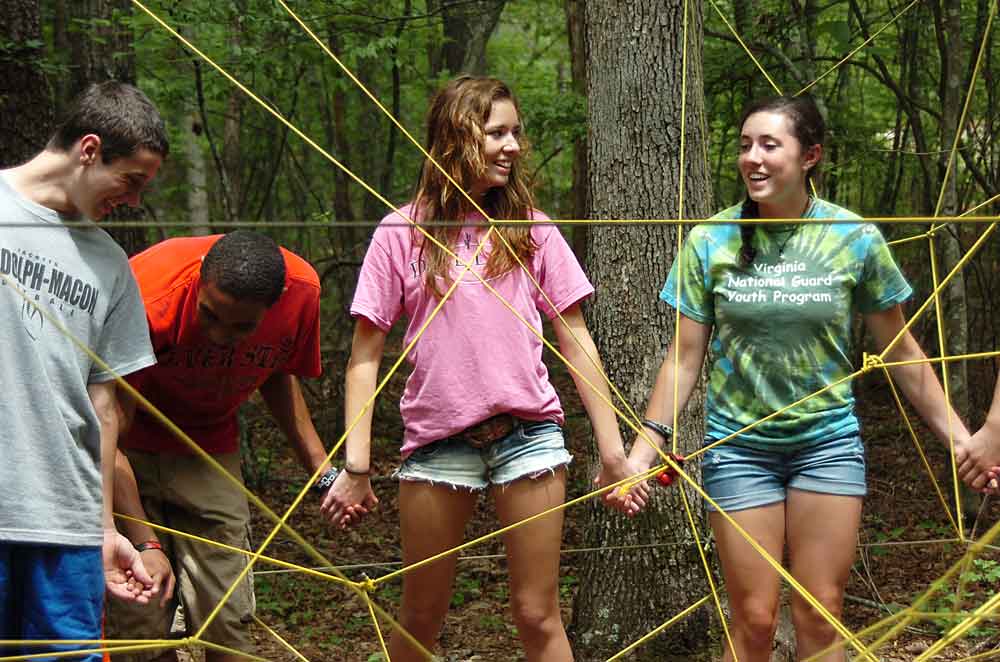 Each teen adventure camp offers something unique:
Colorado Rocky Mountain Adventure Camps offer high-level adventure—9,000 feet high! Strength-based leadership training, whitewater rafting, hiking and a challenge course create an unforgettable experience.
Florida Water Adventure Camps teach survival skills and team building while campers traipse through the swamps or glide through the cool, clear springs. Teens will kayak, hike and snorkel along the way.
Georgia's Joint Reserve Component Teen Leadership Summit is a 6-day, 5-night program that is designed to help military teens develop leadership skills. Teens enjoy whitewater rafting, rappelling, climbing and high-rope events as part of this summer-time adventure.
Kentucky administers several week and weekend camps that are intended for parents or legal guardians to attend together with their teens, ages 14 to 18.
Big South Fork Whitewater Canoeing and Backpacking Expedition is action-packed with whitewater canoeing and camping. Teens and their parents will enjoy the scenic bluffs and learn backcountry cooking skills.
Red River Gorge Vertical Experience focuses on rock climbing and rappelling. Campers will enjoy a canopy tour and underground kayaking adventures.
New River Whitewater Rafting Extreme Adventure is where campers can enjoy a 5-day camp filled with zip lining, mountain biking, rock climbing and whitewater rafting in West Virginia. 
Ocoee Whitewater Rafting and Rock Climbing Adventure is a 4-day camp held in the great outdoors of Tennessee. With the hallmark of good food, great camaraderie, whitewater rafting and rock climbing, this camp focuses on reconnecting and teambuilding between parent and youth.
Life Adventure Center Extreme Quest is a weekend adventure with a high ropes course, zip line and an activity known as a Leap of Faith. After-dark explorations and evening campfire programs round out the journey.
For more information on military adventure camps or for registration information visit: AG.Purdue.edu/Extension/AdventureCamps.
Operation Purple Camp (OPC) is a National Military Family Association-sponsored program that offers military kids a free week of camp. Children between the ages of seven and 17 who have a parent returning from a deployment, gearing up to deploy, or finding a new normal after an injury have the opportunity to connect with other military kids just like them. OPC, which gets its name from the symbolic color representing the mix of Service branches: Army green, Air Force blue, Navy blue, Coast Guard blue and Marine Corps red, has hosted nearly 62,000 military kids since its inception in 2004. Kids never forget this amazing experience.
For more information on OPC or for registration information visit: MilitaryFamily.org/ Programs/Operation-Purple
With so many opportunities, it may be hard to choose. However, registration for many camps begins in April, so don't delay.
BY STAFF WRITER Pamela DeLoatch