Colorado's Space Support Teams Take the Fight to the Next Frontier
Army Space Support Teams (ARSSTs) from the Colorado Army National Guard's 117th Space Support Battalion are successfully showing the importance of space-based support to warfighters on the ground. 
Space capability has become an essential tool in U.S. Army combat operations. It has the potential to impact nearly every warfighting function. ARSST Soldiers are experts in the space domain. The teams rapidly deploy across the globe and provide situational awareness of space capabilities and assets. ARSSTs integrate with units to augment their intelligence and operations planning capabilities and ultimately increase the units' abilities.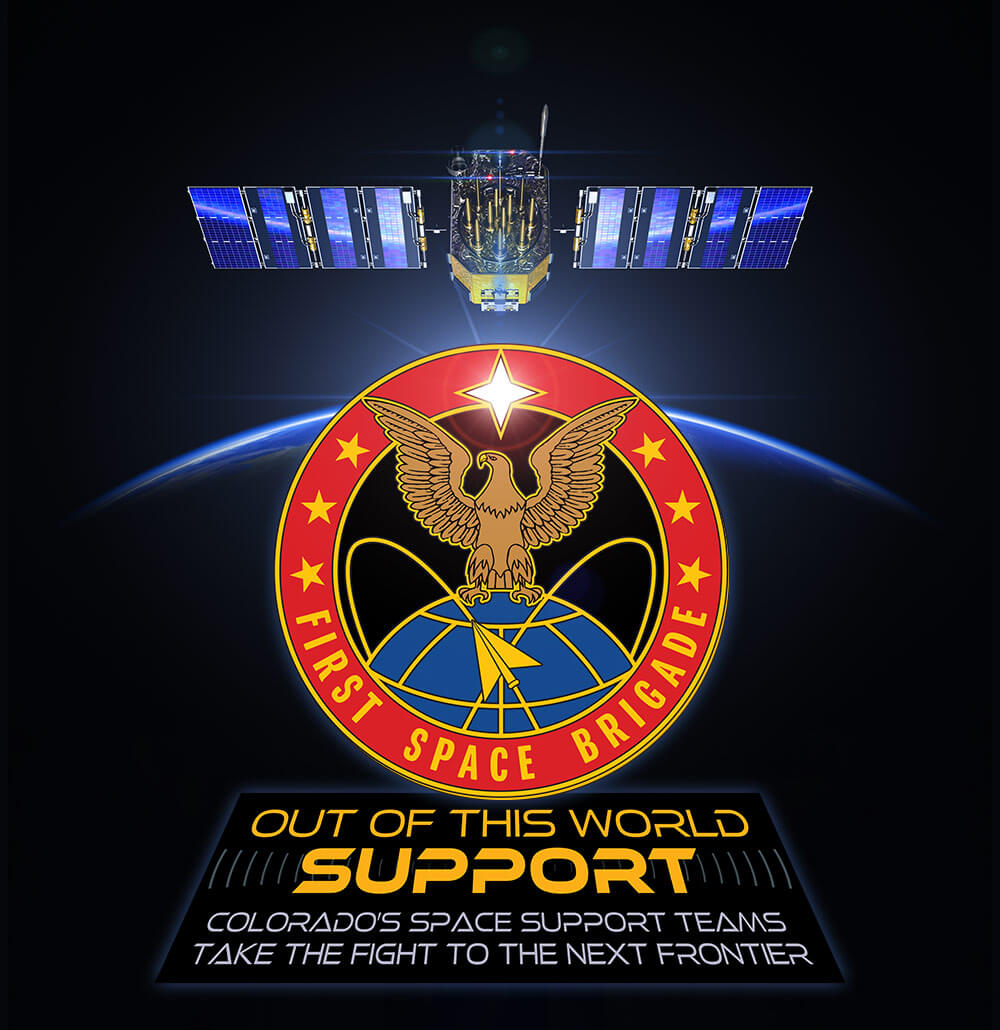 The 117th Space Support Battalion is the only Army National Guard Space Battalion. It falls under the U.S. Army 1st Space Brigade. Within the battalion are two identically structured companies – the 1158th and the 217th. Each company includes six ARSSTs, for a total of 12 teams across the battalion. Each six-person team is comprised of two operations officers, an all-source intelligence analyst, a geospatial engineer, a satellite communications specialist and an information technology specialist. 
"All of us receive specialized training on all space-based assets that the DoD utilizes and integrates into operations at the technical level," explained MAJ Kevin Trabert, commander of the 1158th Space Company. "We deploy globally to execute planning, coordination and integration of the space force enhancement functions, space situational awareness and technical operations." 
Rather than deploying as an entire company, ARSSTs deploy one team at a time in nine-month rotations. The goal of ARSSTs is to increase a unit's ability to provide lethal and non-lethal effects on targets. 
"If we lose space, we lose the ability to conduct offensive and defensive operations," explained MAJ Scott Sharkey, commander of the 217th Space Company. "We have this enormous comparative advantage against many of our adversaries that can be nullified, to a degree, if systems go down. Our ability to predict what some adversaries might do to try and take away those [advantages], to protect them, and then to proactively look at ways [to integrate them] into our offensive and defensive operations – that is the heart and soul of what a good ARSST is able to bring."
In April of this year, Team 27 of the 217th deployed to the Middle East in support of Operation Spartan Shield (OSS). OSS has a mission of building up partner capacity and deterring regional aggression in the Middle East. While deployed, ARSST-27 has a complementary mission that is twofold. 
"First is to combat violent extremist organizations, such as ISIS and other destabilizing extremists in the Middle East," said MAJ Sharkey. "Second is to act as a strategic deterrent against malign regional actors, such as Iran and the Assad regime, so that the orders and the missions handed down from the President, through the chain of command, can be acted upon."
To support OSS, ARSST-27 contributes to the situational awareness of the battlefield by providing satellite imagery, reconnaissance, surveillance, early warning of missile threats, GPS monitoring and accuracy reporting, and monitoring and reporting of counter-improvised explosive device programs. 
In relation to targeting, ARSST provides GPS navigational accuracy reports. The reports model space and terrestrial environmental conditions – mainly the presence of radiation, space debris and meteoroids – that can affect the travel speed and locations of individual GPS satellites and degrade the accuracy of the GPS signal. 
"If there's a planned kinetic strike, we can give advice to the warfighting commanders to say this time window would be ideal from a precision munition perspective as opposed to this other window of time where the [space] environment is not as favorable," MAJ Sharkey noted. 
ARSSTs help units strike targets with precision and avoid unnecessary damage. The accuracy reports are a critical planning component when using GPS guided missiles, especially the type that can adjust coordinates in mid-flight.
"In the fight against ISIS, the U.S. military relies heavily on long-range missiles to engage and destroy the enemy," explained LTC Joe Paladino, commander of the 117th Space Support Battalion. "Oftentimes, the targets of these strikes are located in dense urban areas where accuracy of a GPS guided missile is critical to hit the target."
He continued, "You want to make sure you are launching that strike at opportune times so that you can minimize the collateral damage and prevent civilian casualties because once that occurs, it gets broadcasted around the world and that is not a position our military wants to be in." 
An ongoing challenge for the ARSST members is managing the size and scope of their mission with such a small team. 
"Usually, when we go to one of these missions, we are given a fairly tight area of operation," said MAJ Sharkey. "Because our capabilities are truly global, we have to be able to respond to requests potentially concurrently. It's a six-person team that has to be able to respond to requests for support from multiple places throughout an entire major command area." 
Army Space Support provides a unique skillset. So much so that incorporating the ARSST's expertise within an assigned unit often presents some up-front difficulty.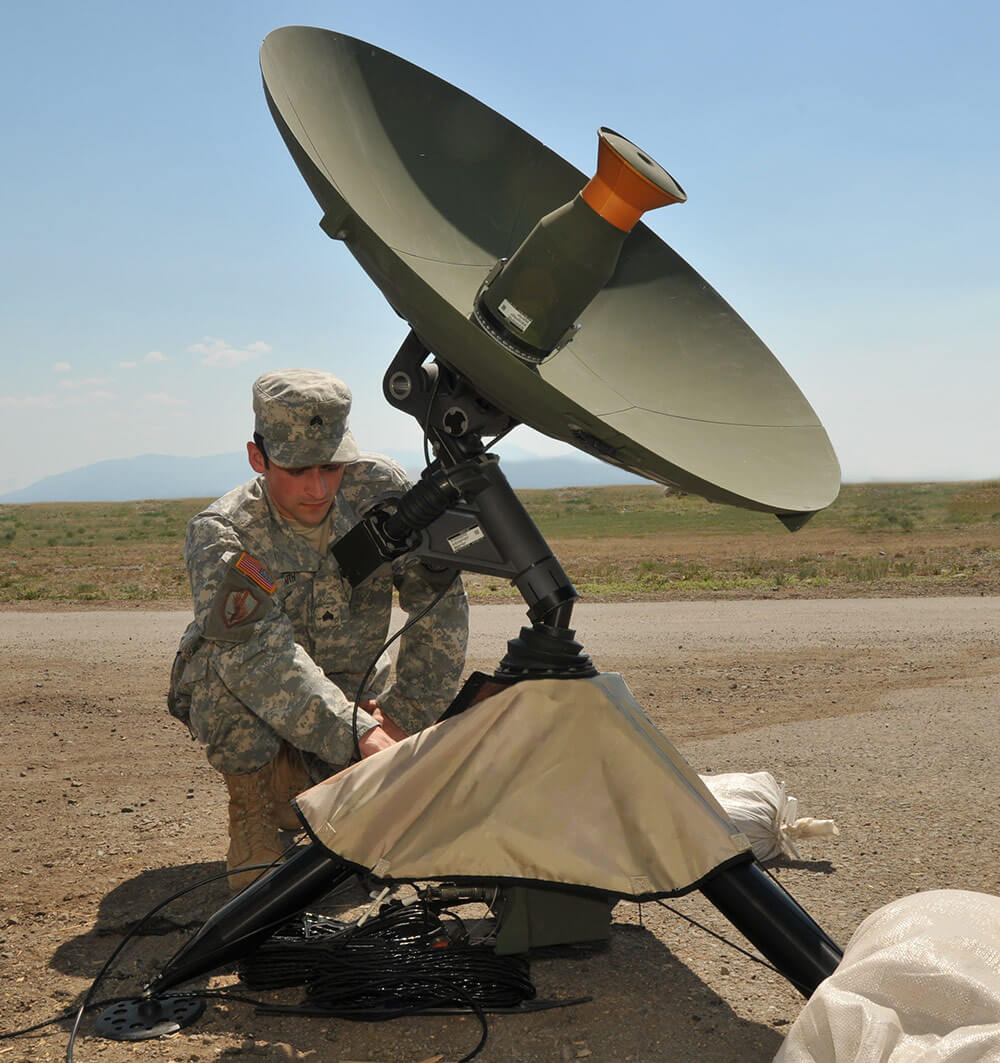 "We are a highly specialized unit and mission set, so it's challenging to make that initial integration with the supported unit and convey to them how we increase their capability," MAJ Trabert said. "For example, when an infantry division receives an artillery unit, there's a common clear understanding of what the artillery does for them. When an ARSST shows up to support these units, it requires a lot of education on our part to explain what we provide and how we can help them." 
Education is a key component of the ARSST mission. According to LTC Paladino, more than 70 percent of current Army equipment relies upon some component of the space segment in order to operate. With that said, it is important for Soldiers to understand the role space plays in regular Army operations. 
"[Most] people recognize their navigation systems utilize GPS, but it goes way beyond that," LTC Paladino explained. "People utilize equipment every single day that they don't realize has a space component to it – nor do they realize the impact the space environment can have on the operation of their equipment."
LTC Paladino went on to note that he does not mind having to inform his fellow Soldiers about the value of his unit; in fact, he said he quite enjoys it.
"My favorite aspect is educating the warfighter," he said. "We integrate – usually at a division level or higher headquarters – and a lot of people will wonder what we do. We inform them of our capabilities and what their limitations and constraints are. Then we show them how they can best utilize those capabilities to enhance their tactical operations. 
"We get to educate people on how you preserve your ability to use equipment reliably, how you prevent the enemy from engaging your ability to use that equipment, and how you can efficiently conduct operations and preserve your ability to command control of your forces to deliver precision munitions. We educate them on what technology has done for our Army and how it helps them do their mission that much better." 
As technology's role in military operations increases, so does the importance of space capabilities and the experts who manipulate them. The Soldiers of ARSST-27 play a vital role in U.S. space operations. They, and the entire 117th Space Support Battalion, are helping to increase the U.S. Army advantage in the fight against our Nation's enemies. 
"Most people don't realize how much of their daily lives are connected to a satellite rotating around the Earth," MAJ Trabert commented. "The space domain is becoming more involved in warfare, and it's our responsibility as space professionals to educate Soldiers on the capabilities and vulnerabilities of this domain. It's a unique skillset that you can't find anywhere else in the Army." 
By Staff Writer Tatyana White-Jenkins