A Strikingly Realistic Exercise
When hundreds of Army National Guard Soldiers traveled to Gulfport, Mississippi, this past January, they were presented with a truly unique multicomponent, multidiscipline, multilateral experience.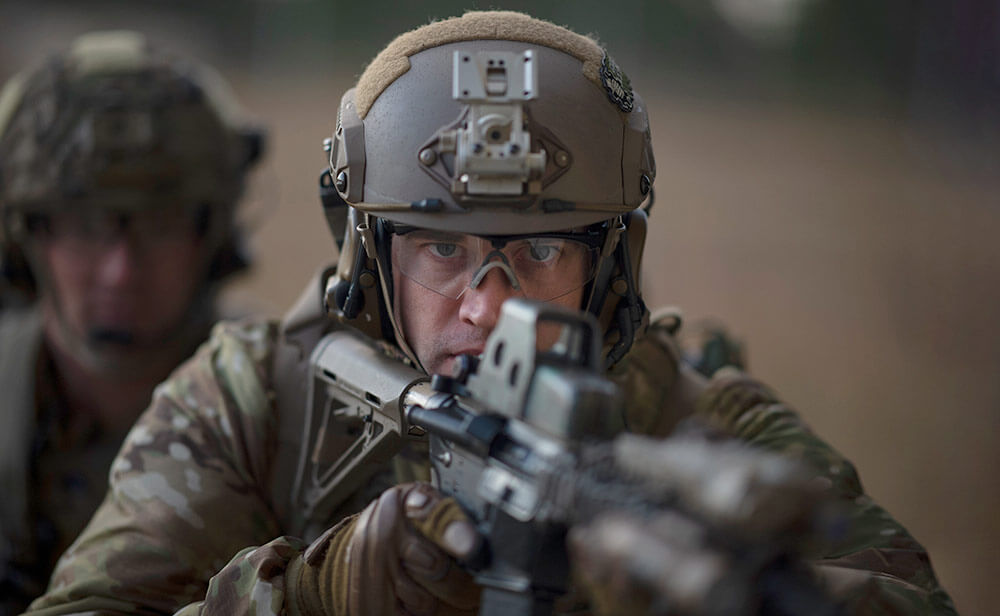 Hosted annually by the Mississippi Air National Guard and focused on tactical-level training, Southern Strike is a joint, multilateral exercise held across multiple locations, including the Combat Readiness Training Center (CRTC) in Gulfport, Mississippi, the Camp Shelby Joint Training Center in Hattiesburg, Mississippi, and the Camp McCain Training Center in Grenada, Mississippi. The exercise integrates active duty and reserve components from every branch of the U.S. military, presenting them with realistic joint coalition scenarios based on current global crises. 
"Southern Strike is a joint training exercise based on operational missions," said Col Joseph Reid, Mississippi Air National Guard commander of the Gulfport Combat Readiness Training Center and chief of staff for the Southern Strike exercise. "We bring in active duty, National Guard, Reserve and international partners for two weeks and utilize training sites all across Mississippi and the Gulf Coast to accomplish integrated, realistic, full-spectrum combat training."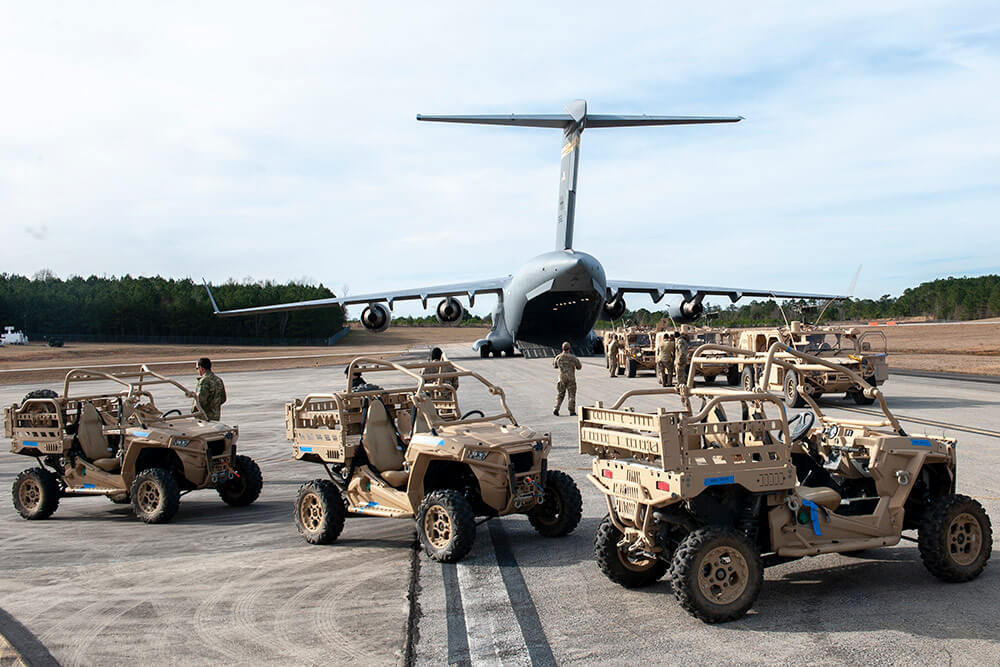 The annual exercise included U.S. service members from 20 States, totaling more than 1,700 participants from the Army National Guard and active duty Army; Air National Guard, active duty Air Force and Air Force Reserves; Marines and Marine Reserves and active duty Navy. Representing the Army National Guard at Southern Strike 19 were 300 Soldiers from Pennsylvania, Georgia and Mississippi. The exercise also included service members from four partner nations.
"We used the State Partnership Program with Uzbekistan and they brought ten special forces participants," said David Sutherland, program manager and lead planner for Southern Strike. "The Netherlands brought 34 special forces members, Chile brought 74 special forces members as well as their headquarters element, and Canada brought four joint terminal attack controllers."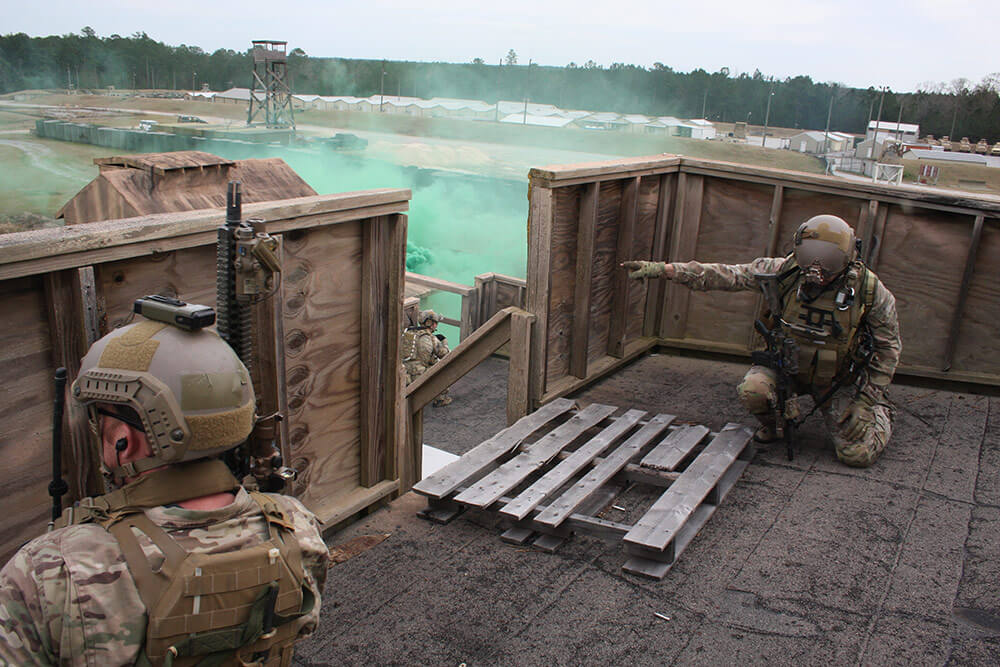 Unique among large-scale training exercises, Southern Strike is specifically tailored to training needs of the individual units on the ground at the event. 
"It's a pretty unique exercise," said Col Billy Murphy, Mississippi Air National Guard director of staff and Southern Strike exercise director. "When units come, they tell us what training they need to get accomplished and we build a scenario around their training requirements, which is a little bit different from other national exercises where the participants show up and train to whatever their planners have put together." 
According to COL James Haynie, Mississippi Army National Guard deputy exercise director for Southern Strike, the exercise is designed to be inclusive and adaptable, making it one of the better events when it comes to ensuring units achieve their commanders' desired training goals. 
"Southern Strike is flexible and accommodating to its participants," COL Haynie explained. "I've been to other events where if [the unit] didn't meet its mission-essential tasks [at the event], we had to go somewhere else to complete those tasks. If I bring units to Southern Strike, I know that if a mission didn't work out right and they didn't get that check mark on an essential task, then we can repeat it [during the event] and sustain it."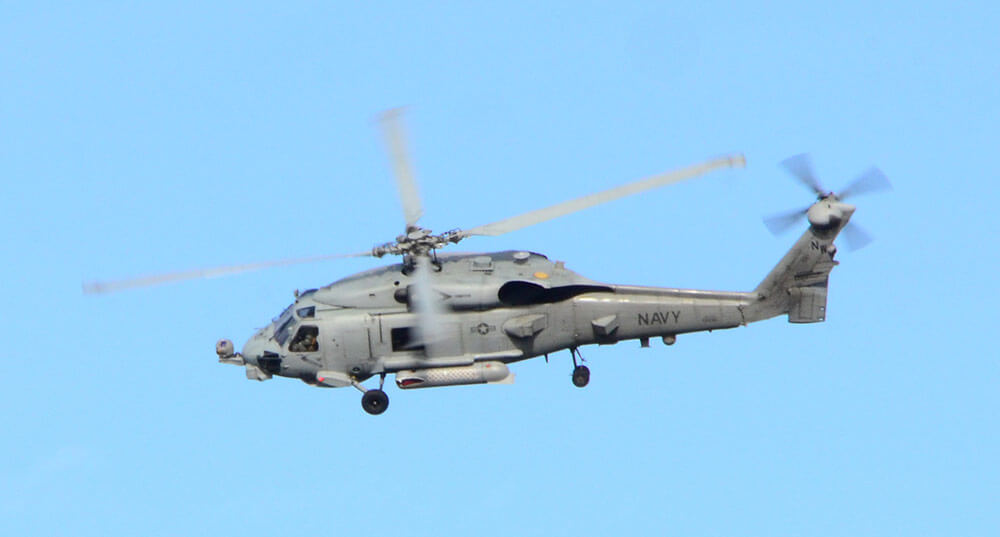 Southern Strike is comprised of both land and air operations, including convoy live fire, personnel recovery, surveillance reconnaissance, close air support, mobility lift and electronic warfare. During the exercise, participants completed 316 sorties and 26 full mission profiles (FMPs). The use of FMPs helps to test efficiency of communication and coordination between ground, naval and aviation assets and is the crux of Southern Strike's realistic operational flow. 
In its eighth iteration, Southern Strike 19 incorporated several new assets into the exercise scenarios. 
"Some of the best things we had this year were incorporating all the foreign and U.S. forces, letting them fly or ride on the Mississippi and Georgia National Guard helicopters," said Sutherland. 
"We brought in a new asset. Members from the Helicopter Maritime Strike Squadron 60 [HSM-60] brought their MH-60R helicopter out of Jacksonville," he continued. "[HSM-60] is a Navy Reserve platform and is primarily used for missions conducting anti-submarine warfare. Within our exercise, [the HSM-60 members] participated in intelligence, surveillance and reconnaissance scenarios. It was a great opportunity to bring a new set of capabilities into the exercise."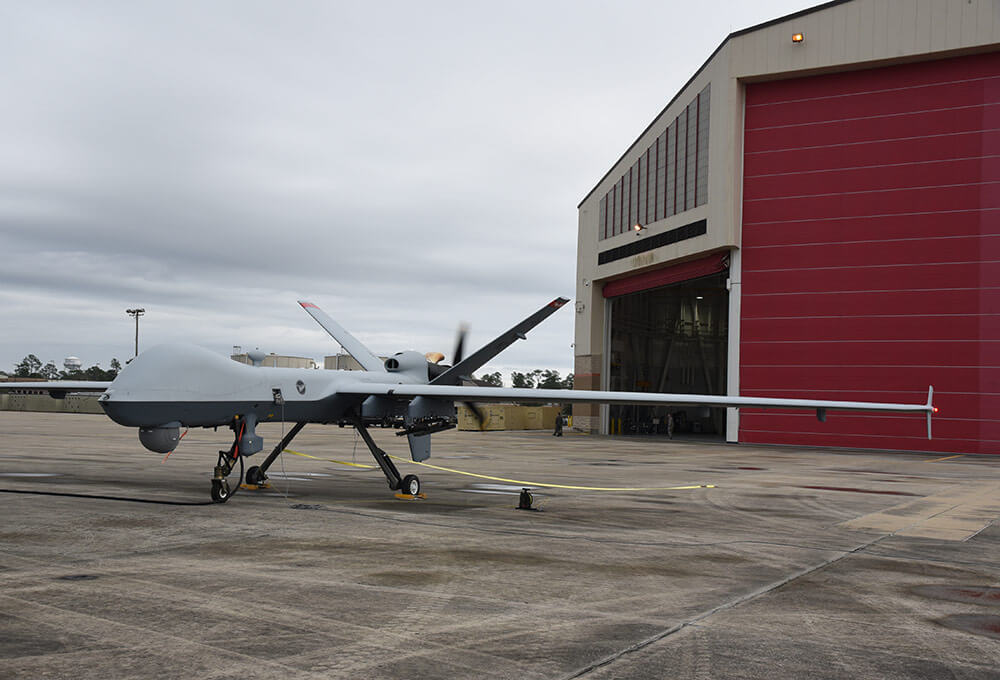 Another new asset to the exercise was the MQ-9 Reaper, a medium-altitude, long-endurance aircraft capable of precision attack and reconnaissance. This was the first time a remotely piloted aircraft had been used in Southern Strike. Utilizing the MQ-9 in the exercise presented an opportunity to demonstrate the capabilities of the aircraft and how it can successfully integrate into a search and rescue operation. 
"This is the first time this aircraft has [been used] in this region," said Lt Col Matt*, commander for the MQ9 Reaper squadron and member of North Dakota Air National Guard's 119th Wing*. "The aircraft has been used in California for firefighters and has helped [rescue] hikers. There are a lot of uses for it. It was good to bring it down [to Mississippi] because they can see how it might be used in the event of a hurricane or two down here. It was awesome to participate and demonstrate this capability." 
Participants reported enjoying the utilization of the new assets while working cohesively with foreign partners and different branches of Service. 
"They would pair us up with whatever ground force we were assigned to that day," said CW3 David Button of the Georgia Army National Guard's Charlie Company, 1st Battalion (Assault Helicopter), 106th Aviation Regiment. "There were foreign nation Special Ops and there were some U.S. Special Ops and they would basically pair us up and tell us what they needed. For example, they would need a fast rope insertion into a certain location. We were all stationed out of the airport there, and we would pick up [the Special Ops teams] from another location and take them to where they were doing the mission. It was as close as you could get to operating in a deployed environment stateside."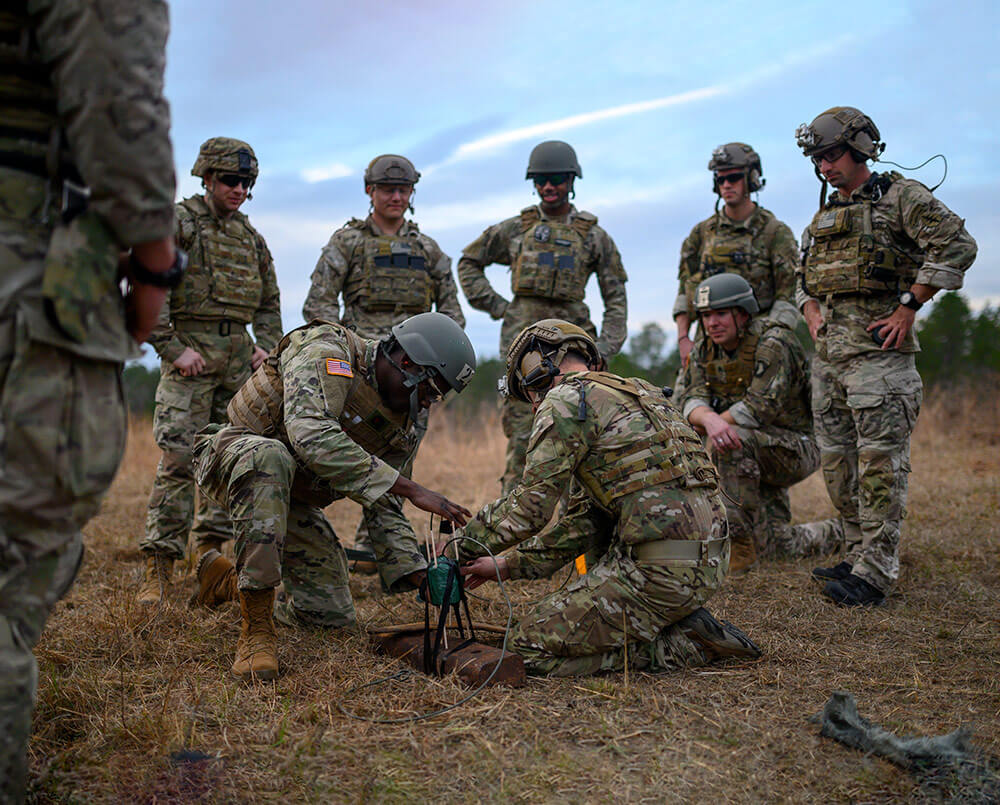 CW3 Button went on to say that the resemblance to an actual deployment environment is what he felt made Southern Strike most beneficial. 
"I definitely enjoyed it," said CW3 Button. "It was a task like we would do at home, but it was more of the run phase. Basically, at home we're doing the crawl and walk phase. [Southern Strike] is actually going and operating in an operational environment. It's just short of a National Training Center rotation. It's probably the most realistic training you could get next to being deployed."  
1LT Harris Bryan of the Mississippi Army National Guard's 1st Attack Reconnaissance Battalion, 149th Aviation Regiment, added that it was the inclusion of multiple elements that gave the Southern Strike training environment its real-world likeness. 
"That's how real-world missions are," said 1LT Bryan. "We hardly ever work with just one entity. [Southern Strike] helps make it more cohesive working with other units, understanding each other and how the [other units] operate." 
Along with creating an accurate and accommodating training environment, Southern Strike also fostered a space for service members to form bonds with counterparts from other branches of Service and from other nations, ultimately boosting interoperability through increased familiarity with future fighting partners. 
"The connections you make through the exercise are everlasting," said COL Richard Weaver, Mississippi Army National Guard commander of the Camp McCain Training Center. "The more our forces work together with each other and our allied partners, the more prepared we will be for actual combat."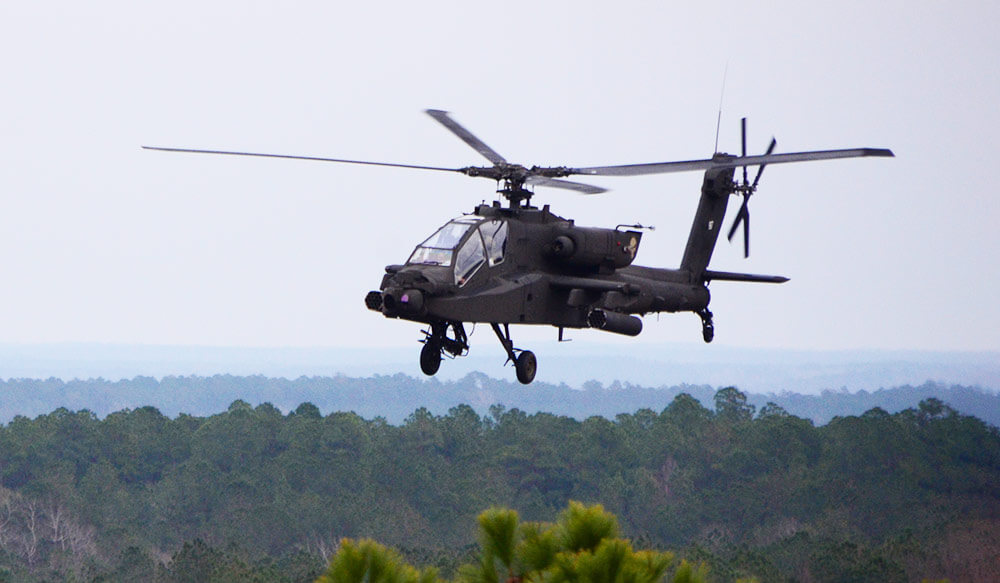 "Southern Strike is a very good opportunity to work with several different entities and branches," said SGT Charles Kitchens, centralization instructor and crew chief for Georgia's 1-106th. "The exercise prepares you for an overseas contingency operation. Working with different special forces groups and special operations command definitely gives us a sense of what we would be doing in real life." 
Leadership from the Mississippi National Guard also noted the opportunity Southern Strike presents to raise awareness, and potentially future utilization of Mississippi's multiple large-scale training facilities. 
"Southern Strike showcases what Mississippi has to offer to our national defense," Col Reid said. "It shows the capability we have between the Army and the Air Force in our State, the training resources we have, the facilities that we have and how we can be a national asset for units outside of our State." 
"We built a lot of relationships that we typically wouldn't build without an exercise like this," Col Murphy added. "We have folks coming back to our State not necessarily to participate in Southern Strike, but coming to train at Camp Shelby, Camp McCain or CRTC because of the [capabilities] that we provided during Southern Strike." 
With its realistic training environment, adaptive scenarios and diverse set of participants, Southern Strike 19 showcased just how beneficial a true-to-life training exercise can be. 
"The exercise is the highest tempo and close to real-life contingency operation that you are going to find in any annual training or collective exercise," said SGT Kitchens. "The number of people that participate and the amount of air support [present] – you are not going to find that [in any other training]. That alone makes it worth going every year." 
* Lt Col Matt's full name has been omitted for security reasons.
By Staff Writer Tatyana White-Jenkins