North Dakota's 191st MP Company Runs a PSD in the Heart of Afghanistan
For Soldiers accustomed to the rolling plains and wide open roads of North Dakota, navigating a strategic defense in the congested and cumbersome streets of Kabul, Afghanistan, required lots of preparation and a significant mind-shift.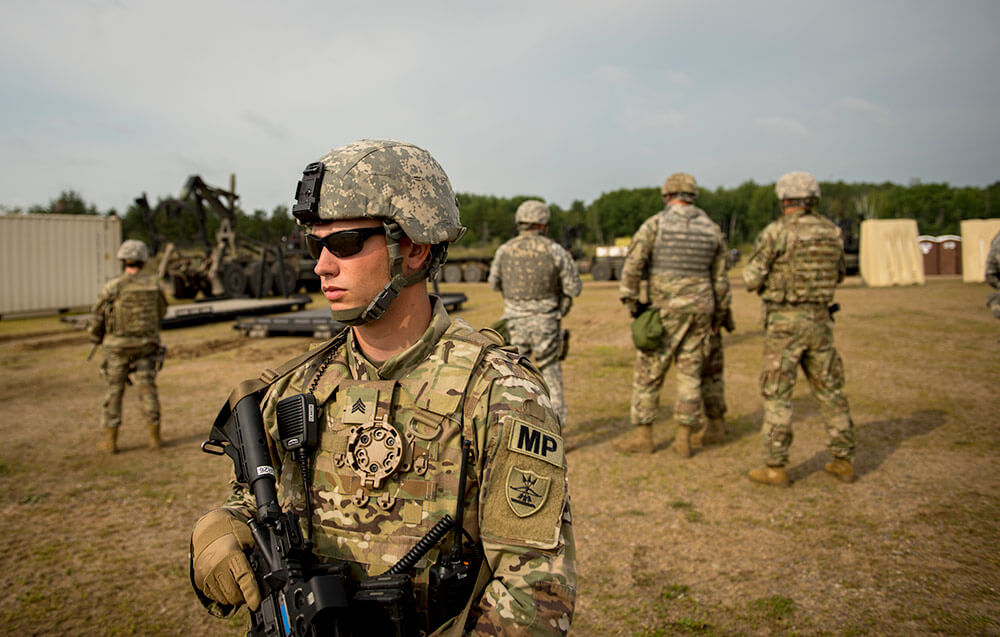 "It's very crowded there," recalled CPT John Mazur, commander of the 191st Military Police (MP) Company's forward deployed detachment. "It's tight traffic and there are no traffic laws. We're a unit out of North Dakota where the population of our entire State is not even half [the population] in just that city. Driving in that type of traffic, with no laws, was an adjustment, but our guys did really well with it."
Roughly 30 Soldiers from North Dakota Army National Guard's 191st MP Company were deployed to Afghanistan between February and December of 2018. The unit's forward detachment conducted train, advise and assist missions, but mostly worked as a protective services detail, providing transportation for Resolute Support headquarters staff and distinguished visitors.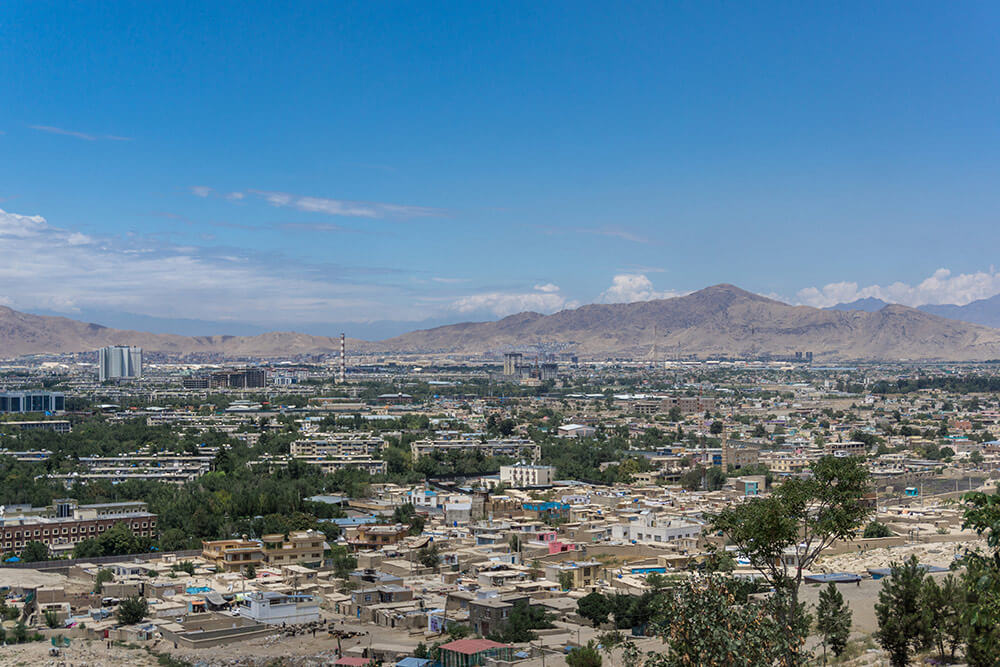 During their deployment, the Soldiers of the 191st carried out 410 separate missions, often conducting multiple missions in a single day. The unit's 9 months in Kabul included security details for several high-profile figures including the Secretary General of the North Atlantic Treaty Organization (NATO) Jens Stoltenberg, then-Secretary of Defense GEN James Mattis and Joint Chiefs of Staff Chair Marine Gen Joseph Dunford. 
The unpredictability of travelling through the crowded streets of a major Middle Eastern city—where a multitude of threats could lie around any corner—required the North Dakota MP team to remain on high alert at all times. They fell back on their training to accomplish the mission.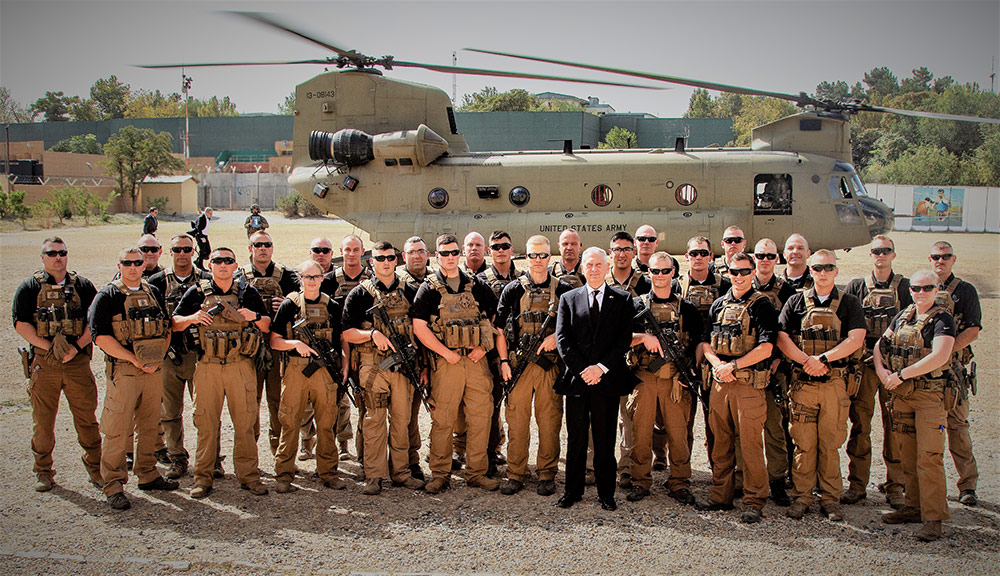 According to CPT Mazur, the unit participated in a week-long evasive driving course at Fort Leonard Wood, Missouri, prior to deployment.
"We [learned] everything from driving in a team, so if you have a three-car motorcade [we learned] how to make turns where everybody turns at the same time and keeps the group together, to things like high-speed driving around turns. We [trained on] stopping and how to properly control the vehicle when you're coming up on something and how to avoid it at high speeds without locking up the brakes."
CPT Mazur went on to say, "[In addition to] the high-speed driving, we also trained on how to avoid any type of situation that you don't want to be in. [The training] gives you an awareness as well as the skills to drive. So, you know what to look for and how to avoid and get away from situations if you do see it."
That training was put to good use on the streets of Kabul. The Soldiers of the 191st ran into situations that ranged from needing to sternly negotiate the entrance of a VIP into an Afghan facility within their 15-minute safety window for getting officials off the sometimes volatile city streets, to dealing with a vandal smashing and stealing the mirrors off the unit's military vehicles.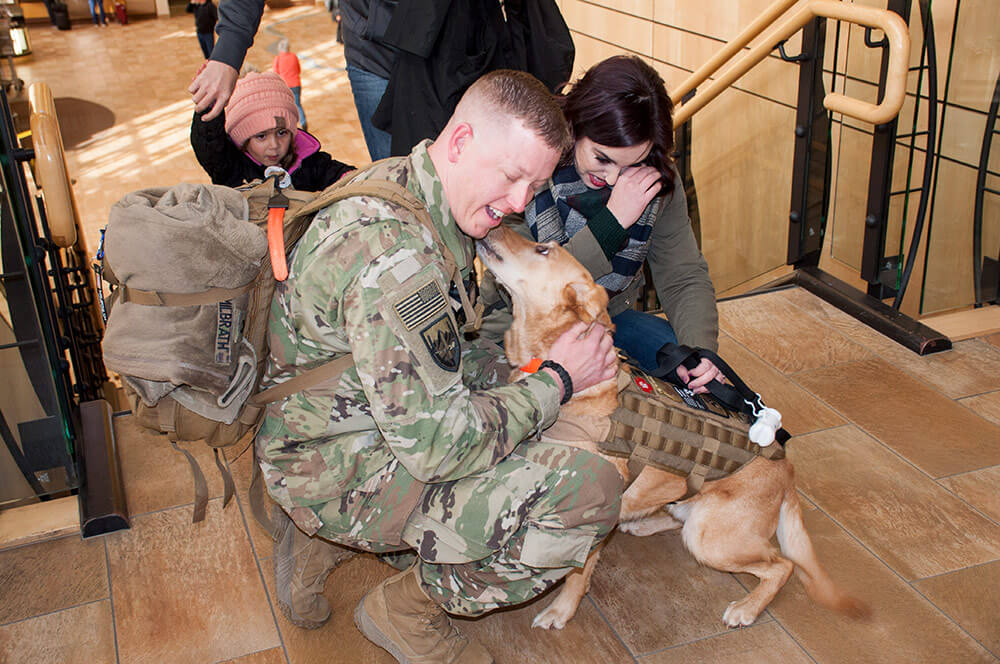 "This guy ended up getting arrested because he was breaking the mirrors off of our vehicles," CPT Mazur recalled. "[He would] come up with a big knife, break the mirror and cut the cords to take the mirror. You have to think about what you do in that situation. You don't really want to get out of your armored vehicle when all he's got is a knife and he [can't do anything to you]. But he's taking your mirror, and you evaluate in your head afterwards, 'Okay, was that a probe? Did he just want to see our reaction and the next time he's going to come wearing a vest and lay across the hood of the car?' So, you try to figure out the best way to resolve it in the moment."
CPT Mazur went on to note the sometimes tense interactions with Afghan locals. "There's always that language barrier when you're trying to deal with the locals and trying to get into a place. Things might get heated just mainly because of the language barrier and we've got a VIP and we don't want them sitting out on the road very long. We have to get them in and off the X as soon as possible. So those are always touch-and-go situations. You don't want to make anybody angry enough that things go south, but you also need to get your job done."
Several other elements of their missions required Soldiers of the 191st to constantly think intuitively, always trying to anticipate the moves of possible aggressors.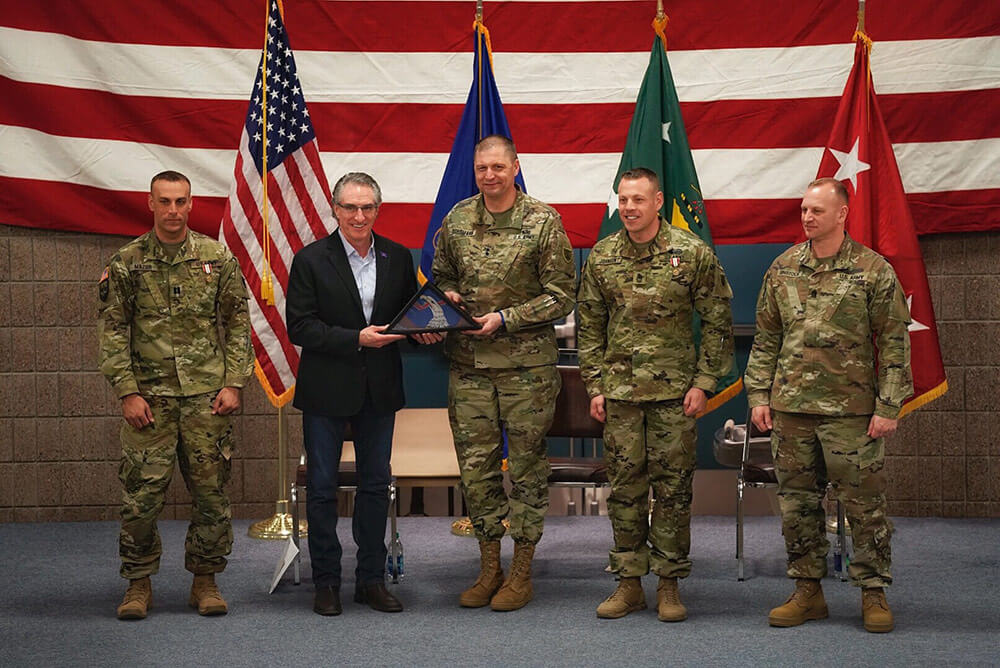 When working the security detail for GEN Mattis, all in the MP unit were well aware how tempting a target such a high-ranking U.S. official would make to the many insider threats on the ground in Kabul. SPC Seth Stein of the 191st explained what it was like to provide security for the top U.S. military official in such a high-risk environment.
"You kind of go into overdrive," SPC Stein said. "Our heads were on swivels. We were looking for everything. This would be a big American target. You know that there's got to be some kind of [enemy] plan out there. That's kind of what you're always thinking—you've got to almost act as if the enemy knows. Then you have to [think], 'All right, where could they come from? What could they do? How would we get out? What would I do if they shot from there?'"
Once again, the unit's pre-deployment training prepared them for a scenario such as this one. While training at Fort Leonard Wood, members of the 191st spent time learning advanced security procedures at Protective Services School.
"It was a real high-speed type of course," said SPC Stein. "We hit the ground running pretty quickly and got into a lot of the tactics and techniques right away. We learned about VIP protection, so secure and armored transports and close protection for VIPs and other important personnel."
Other tactics covered during Protective Services School involved shooting techniques, including shooting from vehicles, shooting around vehicles, shooting on the move and shooting from holstered positions.
Training continued even after deployment. The Soldiers would watch video clips from old attacks to study and learn from them. CPT Mazur said he likes to think that may be one of the reasons the MP unit came home with a successful mission record and no injuries to anyone in the unit or any of the officials they were protecting. 
"Watching past clips and just researching who got attacked and why they were attacked helped us adjust our tactics," noted CPT Mazur. 
Not every NATO group on the ground in Kabul was fortunate enough to lay claim to such a record. According to CPT Mazur, there were multiple attacks around the city during the time of their deployment. Just before the 191st MP Company arrived in Afghanistan, a convoy of British Soldiers stationed in Kabul was hit by a vehicle-borne improvised explosive device, resulting in several British soldiers being injured. 
The North Dakota Guard Soldiers worked with security forces from multiple NATO nations while in Afghanistan. When providing security for foreign dignitaries, the foreign nation's military would send an advance security team to partner with the 191st during the visit.
"Everybody was very open to letting us do our job," noted CPT Mazur. "When they came, they [understood] that we knew the country better than they did and so they didn't try and step on our toes. On our end, we always gave them the maximum security we could offer while they were on the ground. It was good across the board."
The 191st Operations Noncommissioned Officer in Charge SFC Travis Sands commented on the company's overall success during their deployment.
"Our performance was spot on. We first had to learn the terrain, which is always hard when you're going into a new environment. But they did a great job getting all the landmarks, getting to know all the routes, getting to know different personnel. Once we had that, we operated almost flawlessly. [The Soldiers] were extremely professional in their planning, executing and reviewing on every mission."
The Soldiers from North Dakota returned home during the 2018 winter holiday season. CPT Mazur came home to a new daughter who had just been born. SPC Stein said he relished coming home to a white Christmas and leaving the "dust and gravel" of Kabul behind. 
"We went over with a great group of Soldiers," said SFC Sands. "We had great leadership in our master sergeant and in our captain. We had a lot of good young troops that were there for their first deployment. They got a good idea of what it's like being away. It's not just drills every month. They got to see what all their training ultimately goes for. So that's always good."
By Staff Writer Matthew Liptak