When the Indiana National Guard is not using the Muscatatuck Urban Training Center (MUTC) to train Soldiers on how to respond to "America's worst day" (see "The Day We Dread," article), they employ the unique facility for all manner of events – ranging from government conferences and workshops to the filming of disaster scenes for major movies and television shows.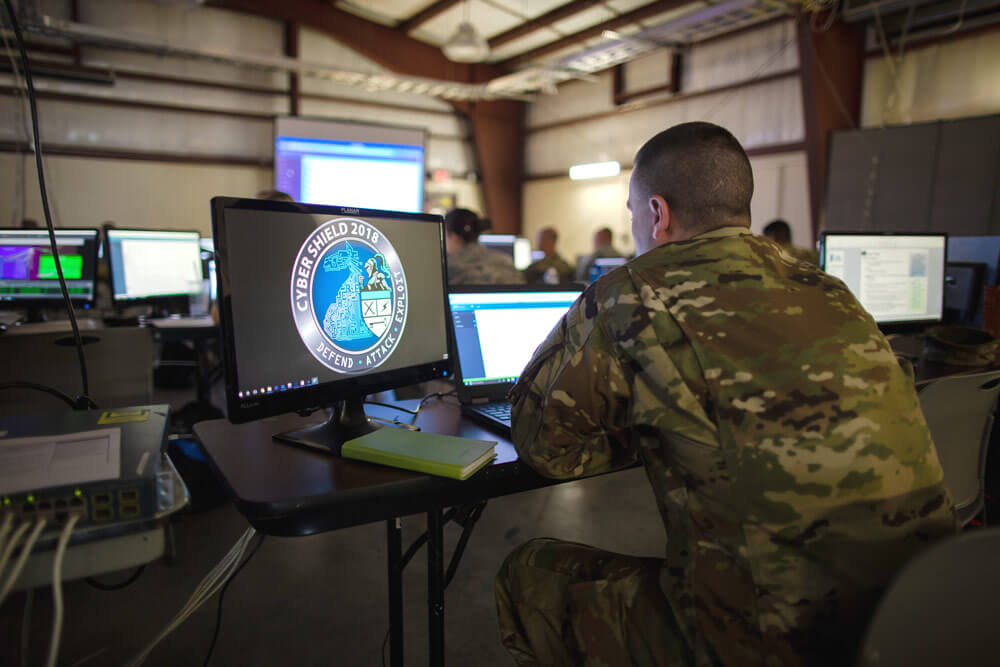 The latest project to be housed on the Muscatatuck campus is an ingenious partnership between the Indiana National Guard, Indiana-based Ivy Tech Community College and the National Center for Complex Operations (NCCO) – a nonprofit organization that provides effective coordination of DoD and other government personnel for complex operations.
Motivated by the Army's cyber initiative, the Indiana Guard worked with Ivy Tech and NCCO to establish and launch the Muscatatuck Cyber Academy.
The formation of the Cyber Academy will help to foster a superior national cyber defense by supporting the development of skilled and agile cybersecurity experts. As part of its curriculum, the Academy will create real-world scenarios that will serve to train students on counteracting adversarial cyberattacks. It will also create a pipeline of potential recruits capable of stepping directly into a cybersecurity MOS.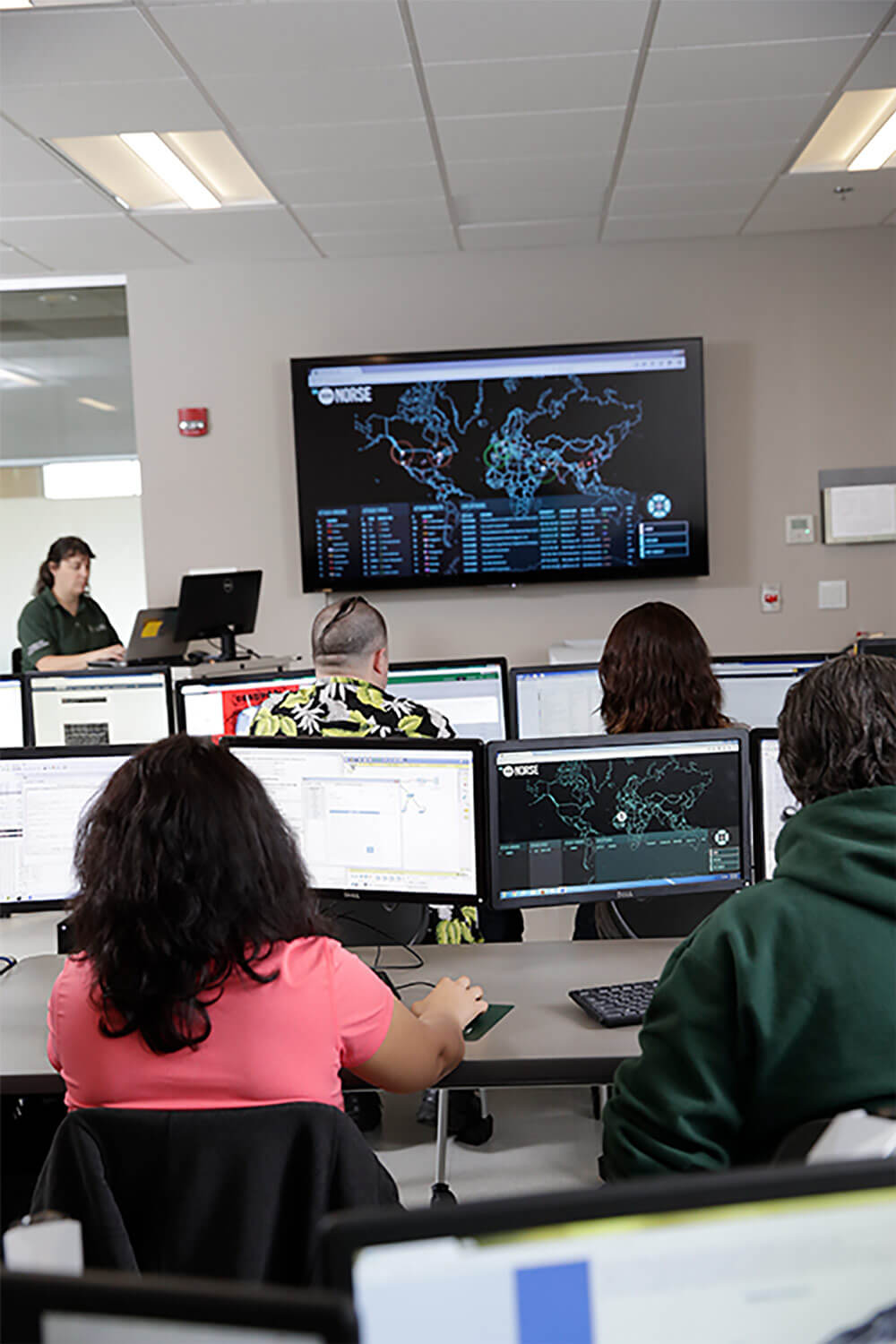 "While this does not translate to a specific cyber MOS for the Army, it whets the appetite for our youth who are interested in careers in cyber," explained LTC Chris Mabis, commander of MUTC. "If they choose to join any branch in the Service, to include the Army National Guard, it gives them a leg up if they go into a cyber MOS." 
The Cyber Academy will hold its first set of classes beginning in August of this year, with 40 students already enrolled.
 "The main goal is to get educated people in cybersecurity out into the workforce," explained Pam Schmelz, IT Department chair at Ivy Tech. "There is such a shortage of cybersecurity professionals, businesses are having a hard time defending their networks and defending their private information. We are trying to help [with that] the best we can." 
The Cyber Academy structures its curriculum such that students may earn an accelerated Cyber Security/Information Assurance associate of applied science degree from Ivy Tech in just 11 months. The program also makes accommodations for students currently serving as Guard Soldiers, allowing up to 20 percent of the curriculum to be modified to meet emerging Army requirements for cyber MOSs. Graduates will earn certificates of A+, CCENT and Security+ – all highly sought-after, industry-leading certifications that are useful in both military and civilian careers.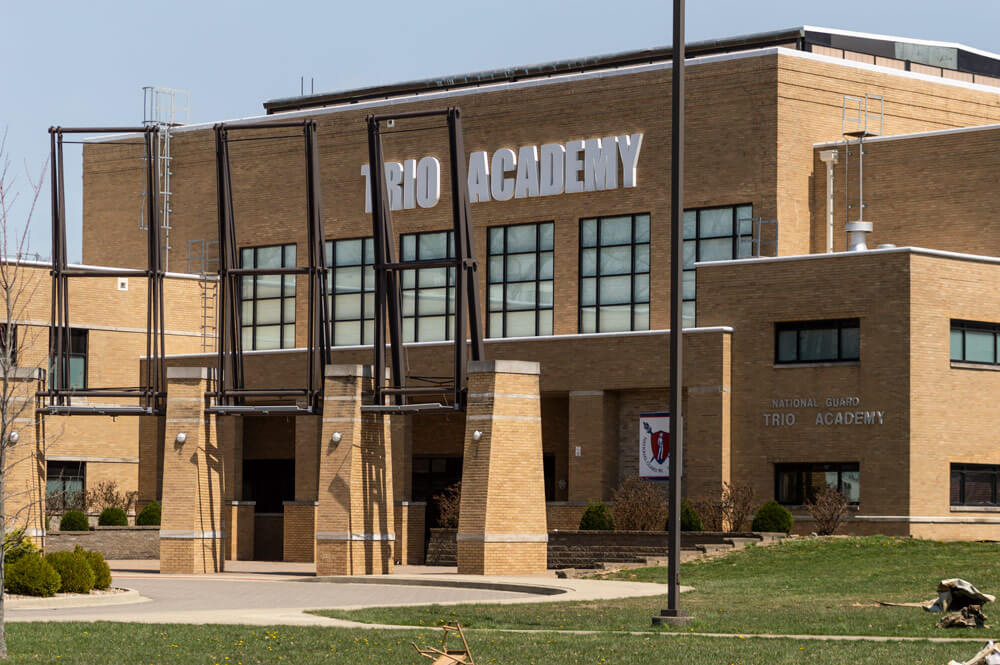 "Our initial audience for this initiative was National Guard Soldiers," LTC Mabis said. "However, this program is open to the general population, as well as to all veterans and [service members of] all branches of Service." 
The 60-credit-hour program consists of classes held Monday through Thursday from 8:00 a.m. to 5:00 p.m., with lab hours offered on Friday. Given the demanding nature of the course, students are encouraged to live on the MUTC campus. 
"It is optional to live on-site, but it's suggested since the curriculum will be so rigorous," explained Schmelz. "Students will be taking four or five classes every eight weeks, which is a lot of work. These are highly technical classes where students will need to practice with the material to absorb it. It's very hands-on, but it will be fun for students." 
While the academy will be extremely demanding, the rewards of the program are expected to prove well worth the effort.
"The pace is rigorous," said Dr. Steven Combs, chancellor at Ivy Tech. "But for students who are well-prepared and up to the challenge, they can complete a two-year degree and begin a career in a high-demand, well-paying industry in less than one year."
"My advisor told me it's a small sacrifice for a big reward," said SGT Darius Mpinga of the Indiana Army National Guard. "I like the accelerated schedule and being able to knock it out. Instead of having lax time to procrastinate, it's straight business." 
Living on the MUTC campus will be no ordinary college experience, as MUTC has a host of unique perks cyber-savvy students should enjoy. It also boasts the DoD's largest urban training complex. The section of the campus known as a "CyberTropolis" features an integrated cyber-physical environment. 
"With the state-of-the-art technology and real-world simulation available through the MUTC, our students will have [an advantage] through training and skill development that will set them apart when they are pursuing their careers," Combs explained. 
At MUTC, students will be allowed access to monitor regular National Guard and other DoD testing and training events that are not readily available to the public.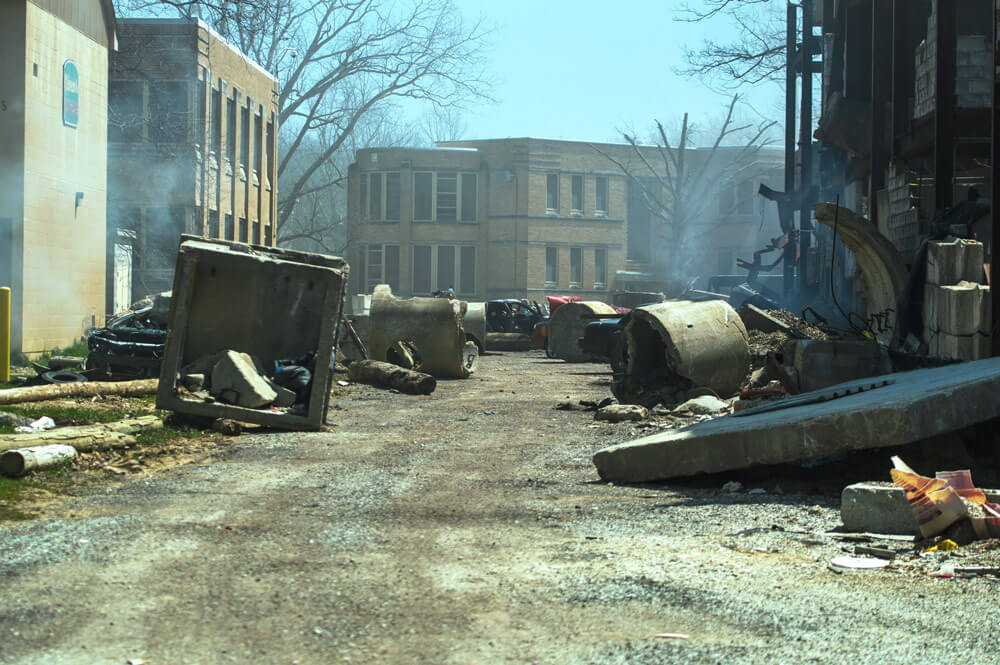 "Muscatatuck is a living, breathing city," LTC Mabis explained. "Students will interact with whatever exercises that are going on. We are developing processes so that the students will know through a daily briefing what exercises are going on and what expectations are as far [as] where they can go, what they can see and what they'll be exposed to every day."  
Karson Spurgeon, a senior at Jennings County High School, who is already enrolled to begin classes at the Cyber Academy this fall, said he is looking forward to experiencing the campus and to leveraging the preparation it will give him for a cyber career.
"I hope to further my education in cybersecurity and hopefully find a good career," Spurgeon said. "It's not the average campus, so I'm getting a different experience. I'll be more capable of adapting to change." 
In today's internet-based society, graduating with a cyber defense degree puts students in an excellent position to take advantage of the many opportunities available to skilled professionals in the job market. Graduating with a cyber defense degree that is based in the type of DoD-specific training students at the Muscatatuck Cyber Academy will receive, puts these students in a unique category of professionals who are sought after by employers across the county. 
 "The great thing about this program is the job demand" said Randy Profitt, vice chancellor for Enrollment Services of Ivy Tech. "Supply is low and the demand is high. That creates a situation where students can have a high-paying career. The average salary for a cybersecurity analyst is about $70,000 per year."
Profitt went on to note that he anticipates positive outcomes for the future Cyber Academy graduates. 
"Every company has a network and every network needs security. Healthcare, banking, manufacturing – these companies and institutions need network security," he commented. "When we last looked, there were 600-plus cybersecurity jobs in Indiana. And there is job demand throughout the entire country. We are very optimistic that our graduates will find careers." 
As for the Academy's ability to equip Army National Guard graduates, SGT Mpinga sees a distinct connection between his MOS in the Guard and the curriculum he will study at the Cyber Academy. 
"My MOS in the military is electronic warfare, which is going to be integrated into the cyber program," SGT Mpinga explained. "I saw [the Cyber Academy] as a way to get a leg up and become more well-versed in the cyber community."
The innovative partnership that resulted in the Muscatatuck Cyber Academy highlights the importance of military, government and civilian organizations being willing to work together to strengthen our Nation's defenses. 
"We live in a time when an adversary across the world with a $200 laptop could affect the lives of American citizens or undermine its economy in seconds," explained MAJ Jonathan Rupel, cyber operations officer of the Indiana National Guard. "The only way to protect against this is with collaboration between academia, our military teams, government at all levels and the countless cybersecurity personnel who defend their organizations' networks." 
To learn more about the Muscatatuck Cyber Academy contact Ivy Tech Community College at 1.888.IVY.LINE (1.888.489.5463)
By STAFF WRITER Tatyana White-Jenkins