Wearing the Green Beret as part of the Army National Guard Special Forces signifies membership in the United States military's premier unconventional warfare force. Special Forces Soldiers are mentally and physically fit, technically savvy and well-equipped to handle the most demanding and perilous situations.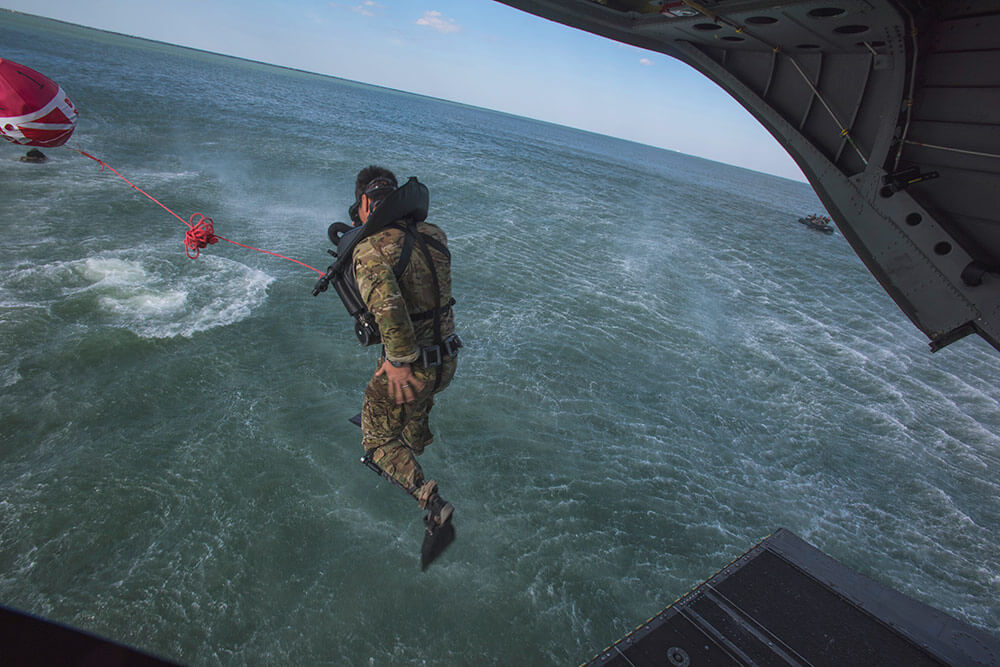 Operating in self-sufficient teams of 12, Special Forces conduct missions that include counterterrorism, foreign internal defense, unconventional warfare, direct action and special reconnaissance. Special Forces Soldiers are taught to master individual skills in operations and intelligence, medical aid, weapons, communications and engineering. 
While these Special Forces Soldiers operate globally alongside their active duty counterparts, like all Guard Soldiers, they must still carry out their dual mission and use their unique skillsets to support their States during natural disasters.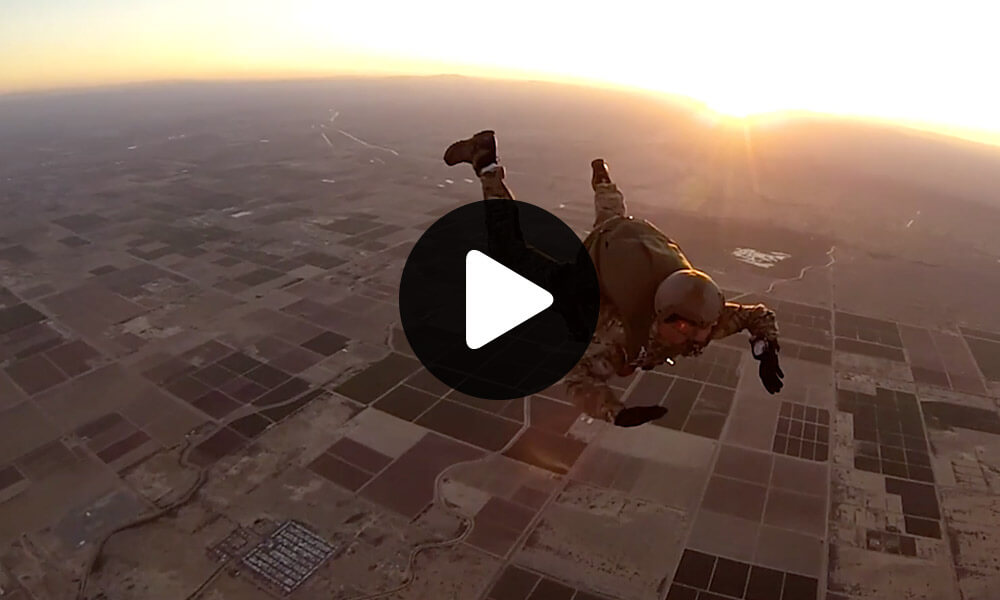 Also, like all Guard Soldiers, the members of the National Guard Special Forces started out as everyday Soldiers working hard to support their units and fulfill their traditional MOSs. If you have a desire to join this top-tier team of Soldiers, do not let the elite title deter you. A simple – yet demanding – recipe of dedication, drive and an unwillingness to quit is what it takes to join their ranks.
To become a Green Beret, most States require that Soldiers attend the Special Forces Readiness Evaluation (SFRE). The SFRE is a three-day event that assesses a Soldier's potential as a candidate to attend Special Forces Assessment and Selection (SFAS). SFRE counts as a Soldier's monthly drill and usually takes place Friday–Sunday. 
Soldiers must complete the SFRE in order to attend the SFAS. The SFAS is a 19-day course designed to reliably predict successful completion of the Special Forces Qualification Course (SFQC). 
After Soldiers have completed the SFAS, they are scheduled to attend the SFQC at Fort Bragg, North Carolina, for 52–94 weeks. The SFQC features six sequential phases of training that focus on the core Special Forces tactical competencies, MOS skills, survival, language and cultural skills. Once Soldiers complete the SFQC, they have earned the Special Forces tab and Green Beret.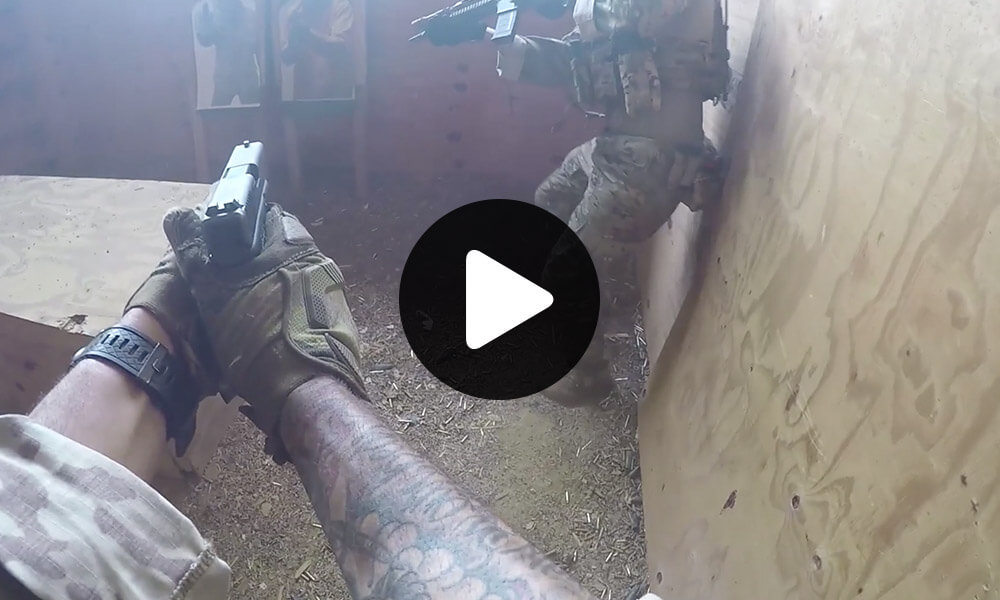 Positions within the Special Forces include: Special Forces Detachment Commander (18A), Special Forces Weapons Sergeant (18B), Special Forces Engineer Sergeant (18C), Special Forces Medical Sergeant (18D), Special Forces Communications Sergeant (18E), Special Forces Team Sergeant (18Z), Special Forces Warrant Officer (180A) and Special Forces Intelligence Sergeant (18F). 
The following are minimum requirements to apply to the Army National Guard Special Forces and are non-negotiable. Applicants must be a U.S. citizen, be eligible for a secret security clearance, be Airborne qualified – or willing to commit to volunteering for Airborne School – and have a minimum score of 240 on the APFT, or no less than 70 points on any event depending on the standards for their age group. 
Soldiers must meet medical fitness standards for military, Airborne and Special Forces service as outlined in AR 40-501. They must complete a 50-meter swim assessment, conducted in uniform, to determine whether they have the aptitude to meet the Special Forces swim standards. 
Enlisted requirements:
Must be in the pay grade of E-4 to E-6 or E-7 with no more than 12 years' time in service and nine months' time in grade

 

Successful completion of SFAS is a prerequisite to the SFQC
Must have a general technical score of 110 or higher
Soldiers recently completing an MOS-producing school must serve in that MOS for 1 year

 

Must not have 30 days or more lost time under Title 10, United States Code, Section 972, within current or preceding enlistment

 

Must not be barred to re-enlistment

 

Have a minimum of 3 years' remaining service obligation upon completion of SFQC
Officer requirements:
Must be branch-qualified and be in the grade of first lieutenant or captain (with less than two years' time in grade upon completion of SFAS)

 

Have at least a SECRET security clearance prior to arrival at Fort Bragg and meet eligibility criteria for a TOP SECRET clearance

 

Have completed the Officer Basic Course and have been successful in branch assignments prior to applying
Have a Defense Language Aptitude Battery score of 85 or higher (or a minimum 1/1 reading and listening score on the Defense Language Proficiency Test)

 

Have a minimum of 3 years' remaining service obligation upon completion of SFQC
National Guard Special Forces Soldiers may serve in any of the 15 Army National Guard Special Forces Companies. They drill with the company they have chosen for assignment. 
Army National Guard Special Forces companies are located in the following States: Alabama, California, Colorado, Florida, Indiana, Maryland, Massachusetts, Mississippi, North Carolina, Ohio, Rhode Island, Texas, Utah, Washington and West Virginia. 
For more information on joining the Army National Guard Special Forces, contact the Special Operations Recruiting Detachment (SORD) at:
205-808-3712 or ALARNG20SFG@mail.mil for the 20th Special Forces Group SORD and 
385-202-4206 or UTARNG19SFG@mail.mil for the 19th Special Forces Group SORD.  
By Staff Writer Tatyana White-Jenkins