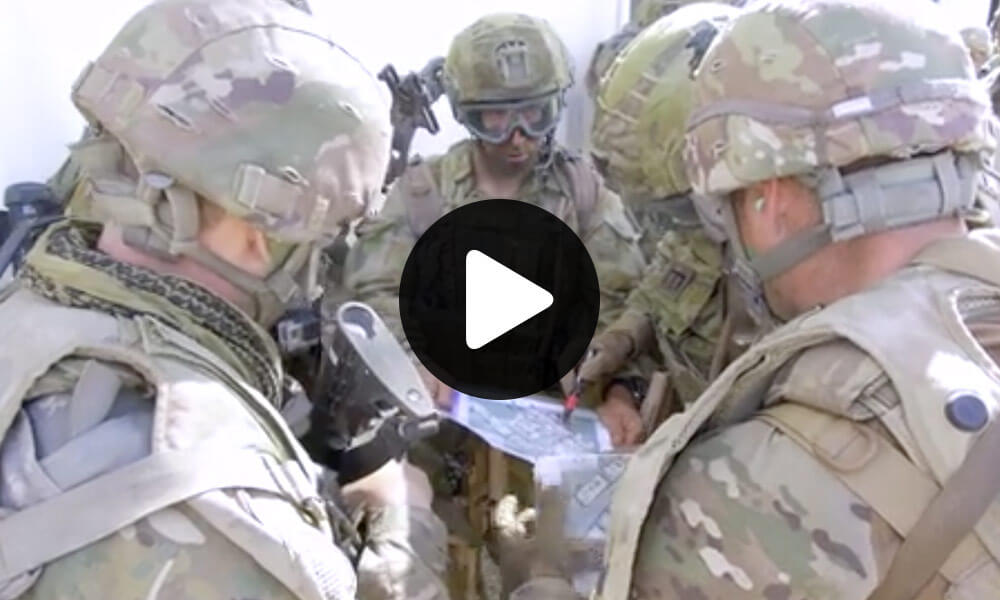 Early on the morning of July 4, 1918, during World War One, a line of infantrymen composed of battle-hardened Australian and fresh American troops rose up from the security of their trenches and fighting positions to attack German forces defending the lightly wooded farmland surrounding Le Hamel, a quiet village nestled in the rural Somme valley of northern France. It was the first time that Allied Australian and American forces had attacked together in combat, but it would not be the last.
One hundred years later Australian and American troops are still standing shoulder-to-shoulder, this time in Shoalwater Bay Training Area in Queensland, Australia, wrapping up a multi-national training exercise aptly named after the now-famous Battle of Hamel. Three soldiers of the Indiana National Guard explain their experience.
The United States and Australian militaries are no strangers to one another. The relationship began when troops from both forces shared trenches in WWI, and continues to this day as they conduct joint patrols of the mountain passes of Afghanistan. Though the ties between our two nations remain strong, the need to maintain and grow interoperable skill sets never decreases, hence, the many joint-training initiatives that have occurred between U.S. and Australian forces over the years.
In June and July of 2018, roughly 800 American service members – including Soldiers from the Indiana Army National Guard – and 6,000 Australian soldiers trained together at Exercise Hamel. Designed as the Australian Defence Force's (ADF's) final event in the brigade certification process, Exercise Hamel serves as an ongoing opportunity to evaluate the warfighting ability of Australian brigades, while also improving interoperability with American troops.
Exercise Hamel commemorates the WWI battle when, 100 years ago, U.S. and Australian forces first fought side by side as they defeated German troops in Le Hamel, France. The fields of battle have changed in the days and decades since that battle, but one thing remains the same – together, the United States and Australia make up a fine and formidable fighting force.