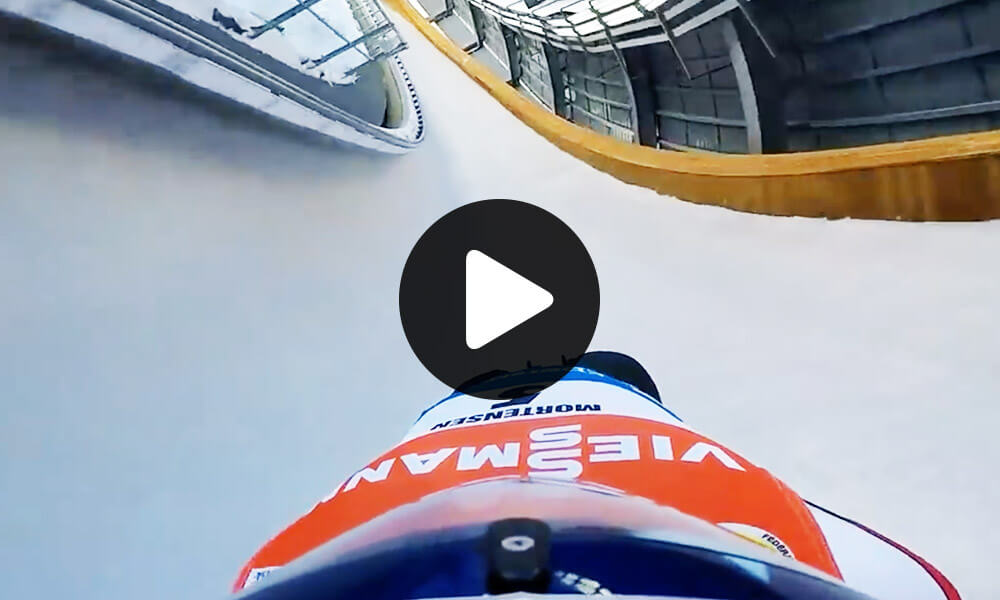 Four Soldiers from the New York Army National Guard were sent on a special mission in PyeongChang, South Korea. The mission assignment – to compete in the 2018 Winter Olympics.
SGT Emily Sweeney, SGT Matthew Mortensen, SGT Justin Olsen and SGT Nick Cunningham put their skills and training to the test by representing the United States in the world's most preeminent athletic competition.
Each Soldier is a part of the Army World Class Athlete's Program (WCAP). Established in 1997, the WCAP provides Soldier-athletes with the support and training needed to succeed in national and international competitions leading to Olympic and Paralympic Games. To participate in WCAP, Soldiers must be nationally ranked in their chosen sport and complete required military training. The program pays Soldiers to train full time. In return, Soldiers host clinics and act as goodwill ambassadors for the United States and U.S. Army at international games.
Both SGT Mortensen and SGT Sweeney competed in luge, where competitors hurtle down a slippery ice track in a one- or two-person sled.
SGT Mortensen, of the New York Army National Guard's 1156th Engineer Company, compares the sport to the "fastest waterslide you've ever been on."
The 2018 Winter Olympics marked SGT Cunningham's third Olympic Games. His performance in the men's two-man event with teammate Hakeem Abdul-Saboor left him feeling disappointed. After their first three heats, they were two-tenths of a second away from ranking in the top 20, meaning they didn't qualify for the fourth and final run. However, SGT Cunningham kept a positive attitude and used what he learned from the two-man event to help his team place in the top 20 in the four-man event.
"I gave it my all and that's why we're still smiling at the end," said SGT Cunningham.
While the 2018 Winter Olympics presented challenges for some, these four resilient Soldiers and Olympians said they are appreciative of the opportunities and unwavering support they have received.
"I'm so well supported through the Army, through the National Guard, through my family and friends and everyone else," said SGT Sweeney. "That's what I'm going to take with me – that support can come from any direction. Everyone's there and everyone's cheering for you."