Four Soldiers from the New York Army National Guard were sent on a special mission in PyeongChang, South Korea. The mission assignment – to compete in the 2018 Winter Olympics.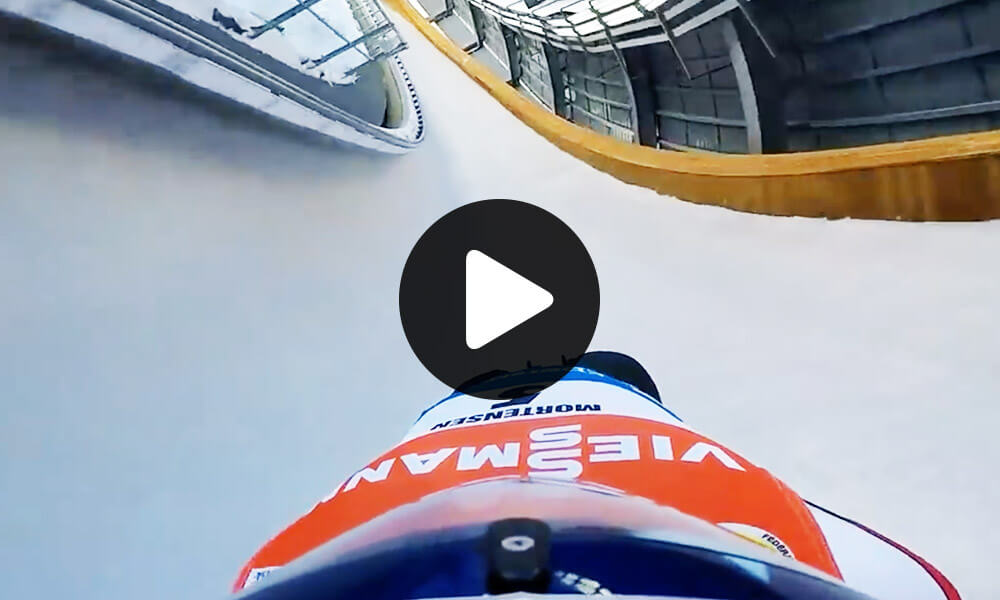 SGT Emily Sweeney, SGT Matthew Mortensen, SGT Justin Olsen and SGT Nick Cunningham put their skills and training to the test by representing the United States in the world's most preeminent athletic competition.
Each Soldier is a part of the Army World Class Athlete's Program (WCAP). Established in 1997, the WCAP provides Soldier-athletes with the support and training needed to succeed in national and international competitions leading to Olympic and Paralympic Games. To participate in WCAP, Soldiers must be nationally ranked in their chosen sport and complete required military training. The program pays Soldiers to train full time. In return, Soldiers host clinics and act as goodwill ambassadors for the United States and U.S. Army at international games.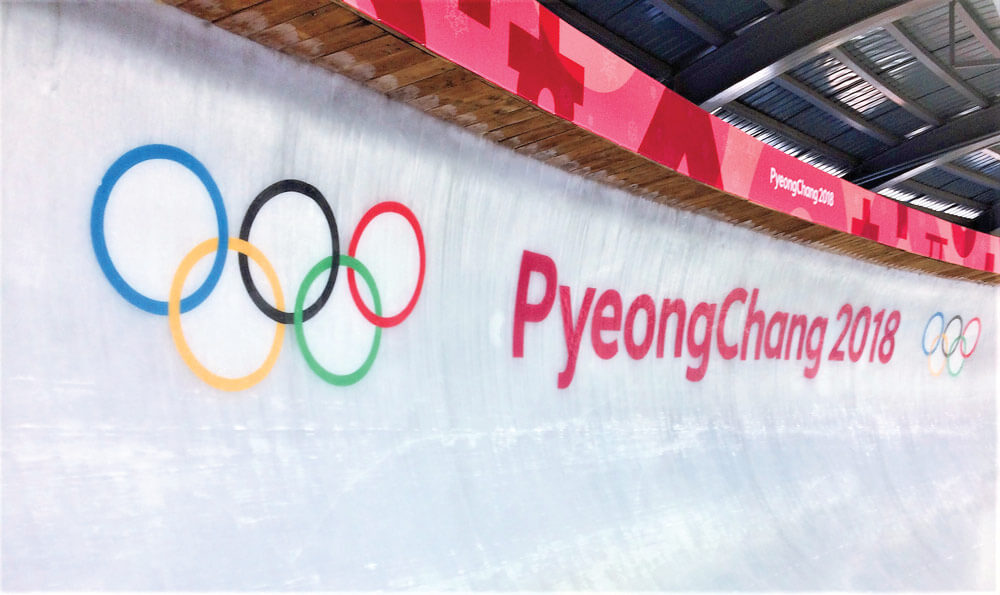 "It's unique to wear both uniforms," SGT Cunningham said. "The Army has been gracious enough to let me chase this dream. They told me 'go win medals for this country,' and now that's my job." 
"It's a very honorable position to be in," explained SGT Mortensen. "You're not just carrying yourself as an American athlete, you're carrying yourself as an American Soldier."
Both SGT Mortensen and SGT Sweeney competed in luge, where competitors hurtle down a slippery ice track in a one- or two-person sled.
SGT Mortensen, of the New York Army National Guard's 1156th Engineer Company, compares the sport to the "fastest waterslide you've ever been on."
The Soldier-athlete started participating in luge at the age of 11 when his father saw flyers about the program.
"My dad just asked me if I wanted to go out and try the sport because I was a pretty athletic kid," SGT Mortensen said. "I played a bunch of sports already. I was actively involved in soccer, baseball and basketball. And this was just another thing."
While he admits that he was not always the best at the sport, he remained persistent and determined to succeed. It took SGT Mortensen three attempts before he made the national team at age 13.
"I didn't make it at first," SGT Mortensen explained. "I got cut, but I kept going back. I don't like being told no."
That perseverance proved to be highly beneficial, as PyeongChang marked SGT Mortensen's second Olympic
Games. He also competed in the 2014 Winter Olympics. In PyeongChang, SGT Mortensen and his partner Jayson Terdiman, placed tenth in the doubles event. When it came to the team relay, Team USA barely missed out on winning the bronze medal. SGT Mortensen's team finished in fourth place with a time of 2:25.091, just behind Austria's time of 2:24.988.
"It was a tough day," said SGT Mortensen. "It's the Olympics. We all put it out there. Unfortunately, we fell just a little bit short, but fourth in the Olympics isn't the worst place to be. It might be the hardest place to be, but it's not the worst."
SGT Sweeney, assigned to the New York Army National Guard Joint Force Headquarters, dreamed of becoming an Olympian since the age of seven. Inspired by her sister, Megan, who competed in the luge program, SGT Sweeney started in luge when she was just 10 years old. She began traveling for the sport when she was 14.
Qualifying for the 2018 Winter Olympics was a dream come true for SGT Sweeney. After being a hopeful for the 2010 and 2014 Winter Olympics, but not qualifying, SGT Sweeney took a drastic break from the sport she loved. For six months, SGT Sweeney completely halted her training and withdrew from her family and friends. It was not until she was called to attend the Warrior Leader Course (WLC), now the Basic Leader Course, that she received the wake-up call she desperately needed.
After stepping away from luge, and her strict training and exercise regimen, SGT Sweeney said she lost muscle mass and 20 pounds. As a result, for the first time, she failed to score a 300 on her Army Physical Fitness Test.
"[WLC] kind of pulled me out," said SGT Sweeney. "It gave me a schedule that I had to adhere to again. I got back into the military mode and then after that, I got back into my training."
After graduating from WLC, SGT Sweeney was committed to resuming her luge training – and it paid off. She went on to qualify to compete in the women's singles for the 2018 Winter Olympics.
During her fourth and final run of the competition, SGT Sweeney crashed after losing control on the track's most treacherous curve. She zig-zagged down the course, crashed into a wall and was eventually thrown off of her sled.
Just 20 minutes after the crash, she was able to get up on her own and assure the crowd that she was okay. While the crash resulted in her earning a Did Not Finish (DNF) for the competition, SGT Sweeney remains confident in her abilities.
"It's a bummer, for sure, and I know that I'm better than that," said SGT Sweeney. "But here we are – it happens."
SGT Olsen and SGT Cunningham competed in bobsleigh, a sport where teams of two or four competitors complete timed runs down iced, narrow and twisting tracks in a gravity-powered sled.
"Your first time down, it's worse than any roller coaster you've ever ridden," explained SGT Olsen. "There's some fear, but it's also an adrenaline rush."
For SGT Olsen, assigned to the New York Army National Joint Force Headquarters, the 2018 Winter Olympic Games was his third Olympic Games and his first as the pilot of the sled.
SGT Olsen started bobsleigh in 2007 after his mother heard a radio ad about the sport and encouraged him to try it out.
"I was hooked from the first time I went down the track," he said.
He soon became a force to be reckoned with in the sport. He was part of the history-making team in the 2010 Olympic Games that won the first gold medal by an American sled team since 1948.
His time at the 2018 Winter Olympics had an unexpected start when he underwent an emergency appendectomy just two days before he was scheduled to train in PyeongChang.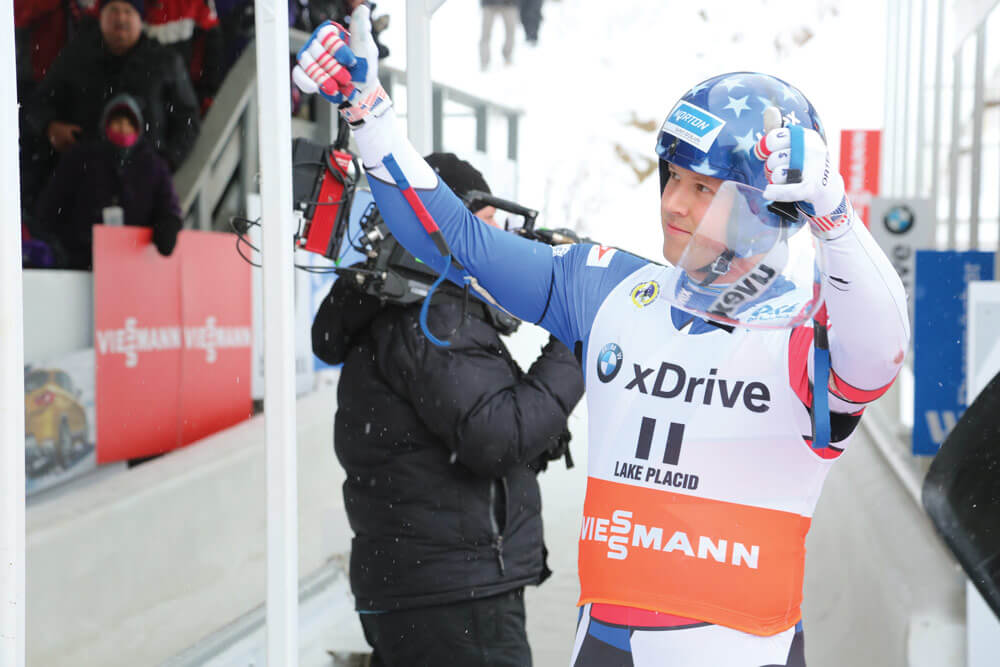 "I know that having surgery 12 days before a competition probably isn't ideal to most athletes," SGT Olsen released in a statement following his surgery. "But due to some great conversations with my girlfriend and mother, I am reminded that nobody's path is the same, and I don't feel sorry for myself in the slightest. I have no doubt that I will be ready to compete."
Less than two weeks after his surgery, he was back in the sled and ready to compete. In both the men's two-man and the men's four-man, SGT Olsen and his team placed in the top 20.
SGT Cunningham, assigned to the New York Army National Guard Joint Force Headquarters, is also a pilot on the United States Bobsled Team.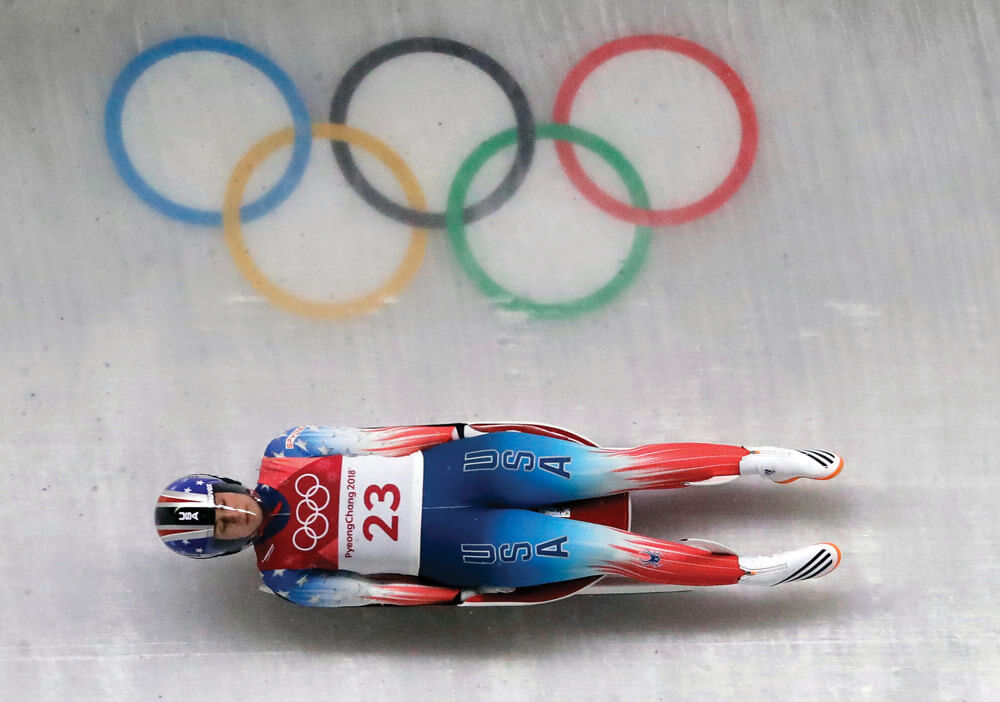 SGT Cunningham started competing in bobsleigh in 2008. His career was foretold by his mother, who would jokingly say that he should join bobsleigh because he was so fast. He ran track in college, but SGT Cunningham said he knew he could not reach his dream of becoming an Olympian in track. As a gift to himself, he decided to try out for the USA men's bobsled team.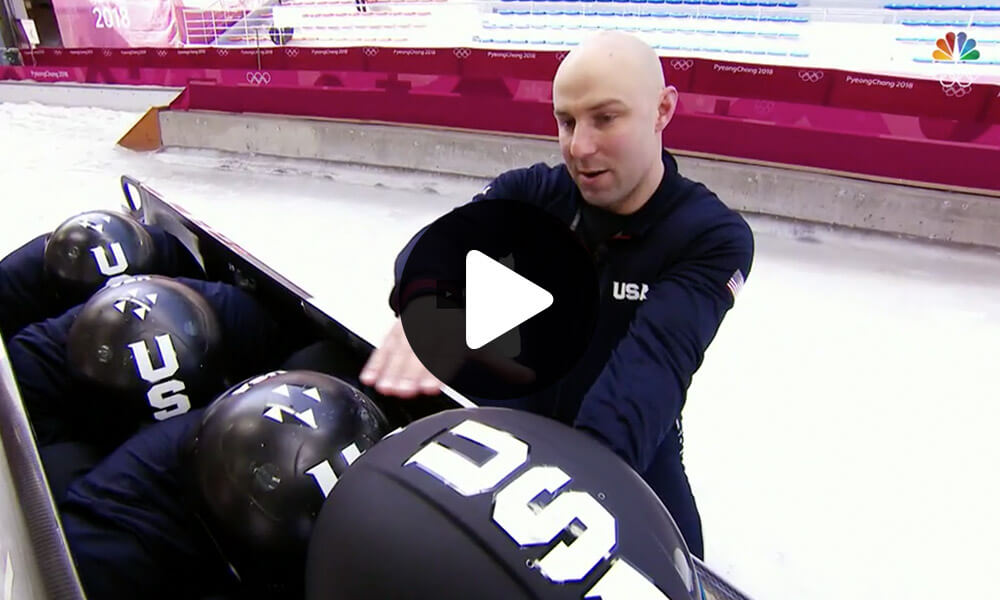 "I figured it would be a graduation gift for myself to do something outside the box, outside my comfort zone," SGT Cunningham explained.
He competed in his first Olympics just 18 months later.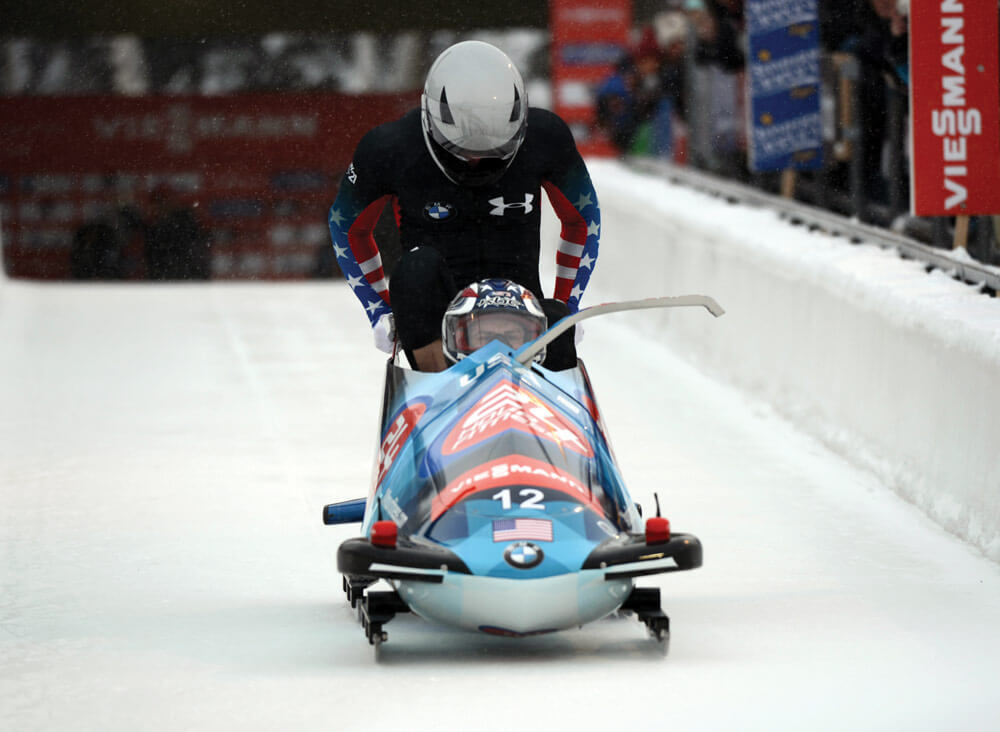 The 2018 Winter Olympics marked SGT Cunningham's third Olympic Games. His performance in the men's two-man event with teammate Hakeem Abdul-Saboor left him feeling disappointed. After their first three heats, they were two-tenths of a second away from ranking in the top 20, meaning they didn't qualify for the fourth and final run. However, SGT Cunningham kept a positive attitude and used what he learned from the two-man event to help his team place in the top 20 in the four-man event.
"I gave it my all and that's why we're still smiling at the end," said SGT Cunningham.
While the 2018 Winter Olympics presented challenges for some, these four resilient Soldiers and Olympians said they are appreciative of the opportunities and unwavering support they have received.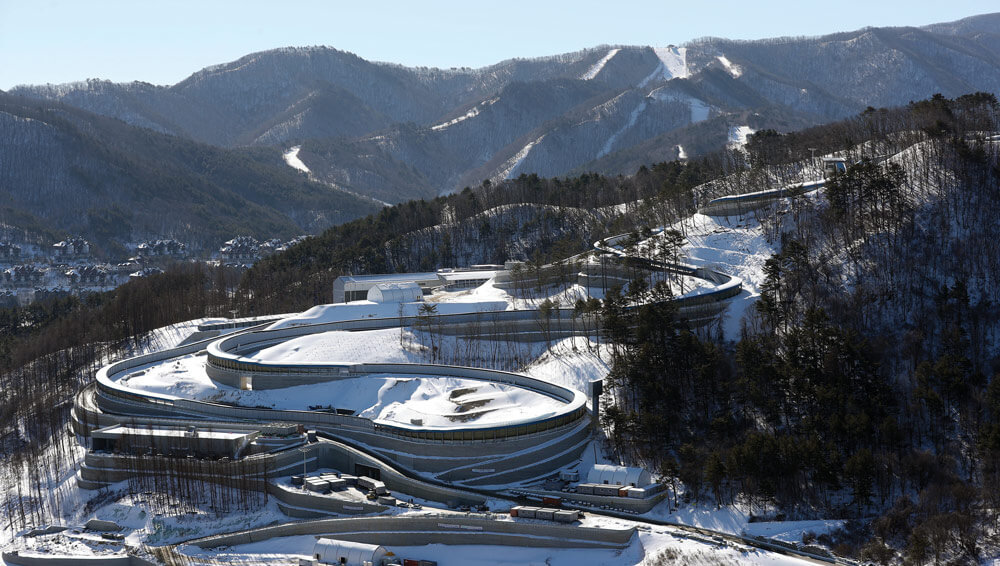 "I'm so well supported through the Army, through the National Guard, through my family and friends and everyone else," said SGT Sweeney. "That's what I'm going to take with me – that support can come from any direction. Everyone's there and everyone's cheering for you."
By Staff Writer Tatyana White-Jenkins