In the mid-1980s, Air Force Capt Joseph Lengyel was an F-16 Fighting Falcon pilot deployed to South Korea; in May of this year, Gen Lengyel returned for troop visits – and saw a transformed country protected by a transformed military.
His visit also illustrated the transformed National Guard: It was the first time a chief of the National Guard Bureau had visited the country.  He was accompanied by his senior enlisted advisor, Army CSM Christopher Kepner.  Their assignment was to assess the Guard's significant contribution to the Joint Force mission to provide security to South Korea.
1. National Guard troops are contributing to the Joint Force mission.
Guard members are serving shoulder-to-shoulder with active duty and reserve Army, Navy, Air Force, Marines and Coast Guard members. "Some are doing their annual training; honing their warrior skills, readiness and lethality; doing things they can't do at home; and simultaneously providing a presence on the peninsula," Gen Lengyel said. "Some are practicing potential wartime functions."
2. The National Guard is enhancing readiness.
Guard members serving in places like South Korea are increasing the organization's overall readiness – a priority Secretary of Defense Jim Mattis has set for the Joint Force. "We are raising our readiness to give the president options if he needs them," Gen Lengyel said. "It's our job. Fundamentally, when you get down to why do we have a National Guard, it's to help our nation fight our wars – and to do it we have to be credible, professional, skilled warriors."
3. Enhanced readiness takes increased time.
Guard members are investing more time in training in order to increase readiness. It's paying off – and it means the old image of the Guard might no longer be true. "As I talk to deployed Guard members, many of them tell me we need to stop saying 'one weekend a month and two weeks a year,'" Gen Lengyel said. "It sends the wrong message and sets incorrect expectations for our members, Families and employers."
But Guard members are making it happen: "No matter what we ask our Guard members to do, they balance Families, they balance work and they find a way to do it," CSM Kepner said.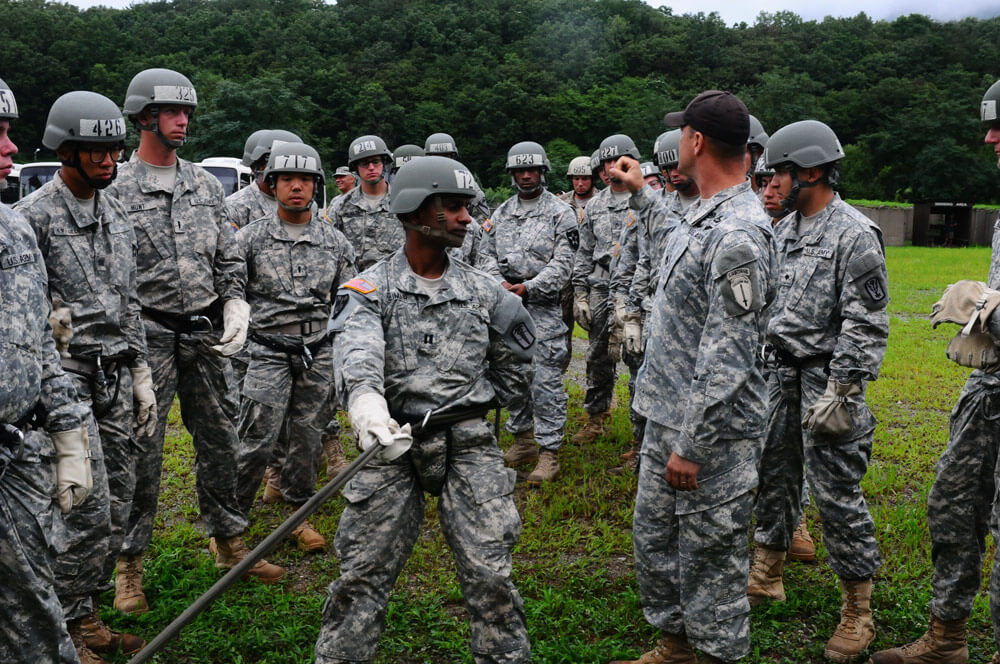 The senior enlisted advisor recalled what he found during a visit to a South Korean live fire range in driving rain: "Infantrymen standing in the rain, enjoying standing in the rain, because that's just what they do – 'we train in the rain.' I can't tell you how many of those Soldiers said, 'If it ain't raining, we ain't training' – and they embrace that, and that's just the kind of warrior we have in both the Air National Guard and the Army National Guard."
4. Both the Army National Guard and the Air National Guard and multiple states are contributing.
Soldiers and Airmen from California, Guam, Hawaii, Idaho, Louisiana, Maryland, Minnesota, Puerto Rico, Utah and Washington were among those Gen Lengyel and CSM Kepner talked with during their four-day visit.
5. National Guard members are contributing a wide variety of skills.
Gen Lengyel and CSM Kepner visited with Infantry Soldiers, battlefield planners and cooks; with chemical, intelligence and logistics specialists; with Guard members performing command and control, human resources, exercise planning and support, force protection and cyber functions, among other specialties: The National Guard is a full-spectrum operational force.
6. Focused Readiness Units are working. Increased resources – money and manpower – targeted at selected Army National Guard units in recent months to increase readiness have paid off.
Increased training days for some Army National Guard members have resulted in units that are ready to respond – and ready to respond faster than before. "We're getting more readiness, we're getting more focused," Gen Lengyel said. "To see the work the Focused Readiness Units have done, resulting in them performing wartime tasks and doing wartime training [in South Korea], is a great thing."
7. Seamless interoperability between South Korean and U.S. Forces.
Capt Lengyel served from 1986–87 in a country where little integration took place between South Korean and U.S. Armed Forces. Thirty years later, the two are seamlessly integrated.
8. South Korea has transformed. Capt Lengyel served in a poor, emerging country lacking infrastructure, building an education system and having little industrial capacity.
Thirty years and one Korean economic miracle later? "It's a completely new picture," Gen Lengyel said. "It's a modern, health-conscious, science-based, highly educated, competitive, technology-rich, enhanced society that's densely populated, strikingly clean, with robust infrastructure, that's hosted two Olympics and a World Cup – it's just a completely different country."
9. National Guard members are a national treasure.
"It was inspiring for me to see them in action," Gen Lengyel said, "to see them participating in a major exercise on the peninsula with our allies and partners. We have a National Guard now that thrives on building readiness, that thrives on being professional, that thrives on doing the hard things well. That is what we are now."
10. Partners respect the National Guard.
In meetings with South Korean peers, Gen Lengyel said they commented on the National Guard's professionalism. "They understood how operational we are; they respect the National Guard as a full-up, fighting part of our force that's ready to go; they know that – should a contingency happen on the peninsula or anywhere else – large portions of American force structure would be the National Guard."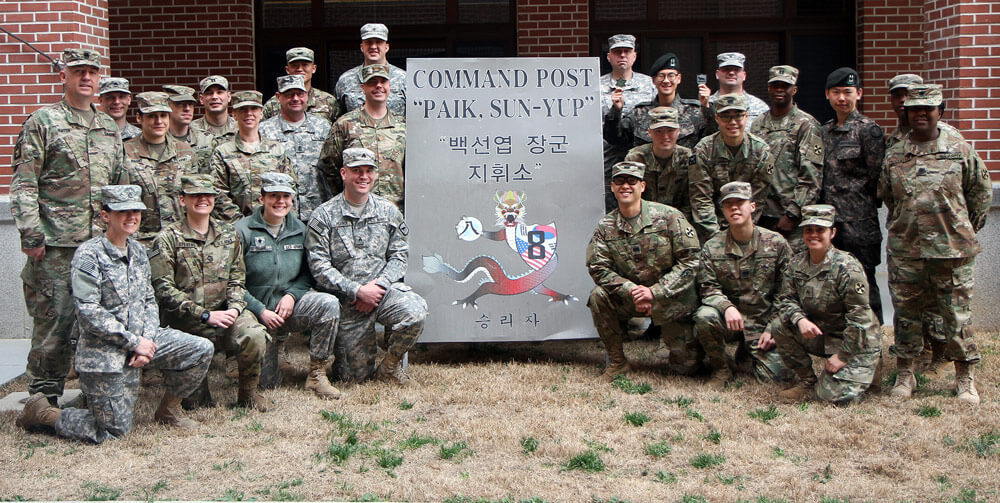 By Contributing Writer SFC Jim Greenhill