The Army Stands Up New Security Force Assistance Brigades
What does one do when facing near-peer threats, but also heavy train-advise-and-assist demands on current available units? This is a question U.S. Army commanders have grappled with for years. The United States Army operates from a position that requires a near-constant response to both near-peer threats as well as the train-advise-and-assist needs of allied forces. To more efficiently allocate resources to these two demanding and equally important needs, in 2016 the Secretary of the Army approved the creation of Security Force Assistance Brigades (SFABs).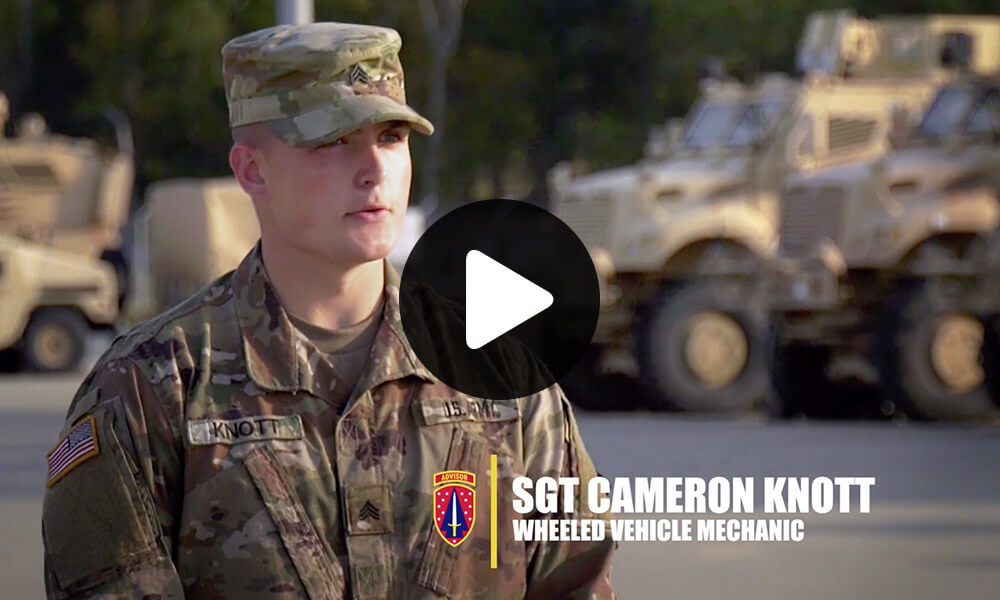 SFABs are specialized units with a core mission to train, advise, assist, enable and accompany operations with allied and partner nations. SFAB Soldiers are highly trained and among the top tactical leaders in the Army. Their work will help to strengthen our allies' forces while supporting this Nation's security objectives and the combatant commanders' warfighting needs. Specifically, the highly specialized SFAB units will serve to reduce the combat advisor role for Brigade Combat Teams (BCTs), which have traditionally been tasked with this effort. This reduction, in turn, will allow BCTs to increase focus on maintaining readiness for warfighting against near-peer threats. Soldiers assigned to an SFAB will deploy to support combatant command requirements worldwide.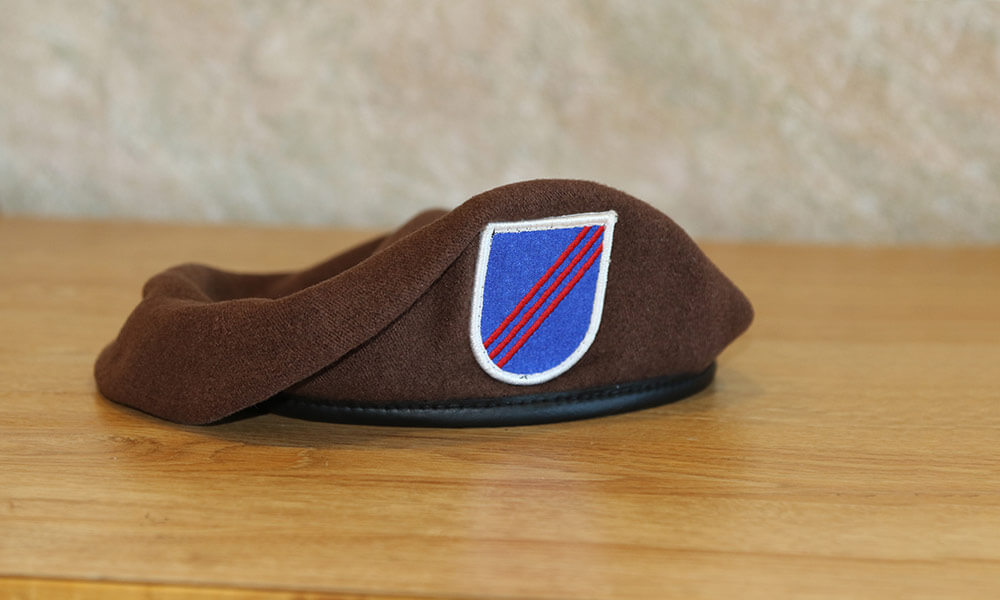 "When deployed, SFAB Soldiers will be the day-to-day experts combatant commanders need to train, advise and assist our allied and partnered indigenous security forces," said Indiana Adjutant General MG Courtney P. Carr.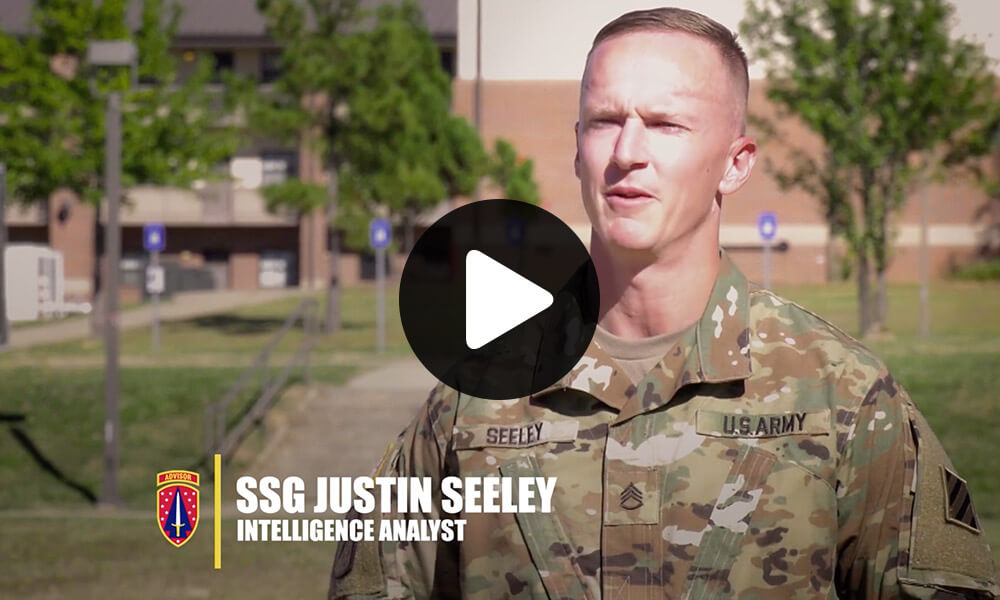 The new SFAB units are permanent additions to the Army force structure. They have an organizational assembly similar to a BCT, with a brigade headquarters, two maneuver battalions, a cavalry squadron, an engineer battalion, an artillery battalion and a support battalion. 
In all, six SFABs will be stood up – one Army National Guard and five active duty. The first SFAB was established at Fort Benning, Georgia, in August 2017, and the second was established at Fort Bragg, North Carolina, in January of this year. The Army National Guard unit is the 54th SFAB. Headquartered under the Indiana Army National Guard, the 54th includes a brigade headquarters and six battalions – two infantry battalions, an engineer battalion, an artillery battalion, a cavalry battalion and a support battalion – located in Florida, Georgia, Illinois, Indiana, Ohio and Texas. The brigade is slated to begin manning its force in September.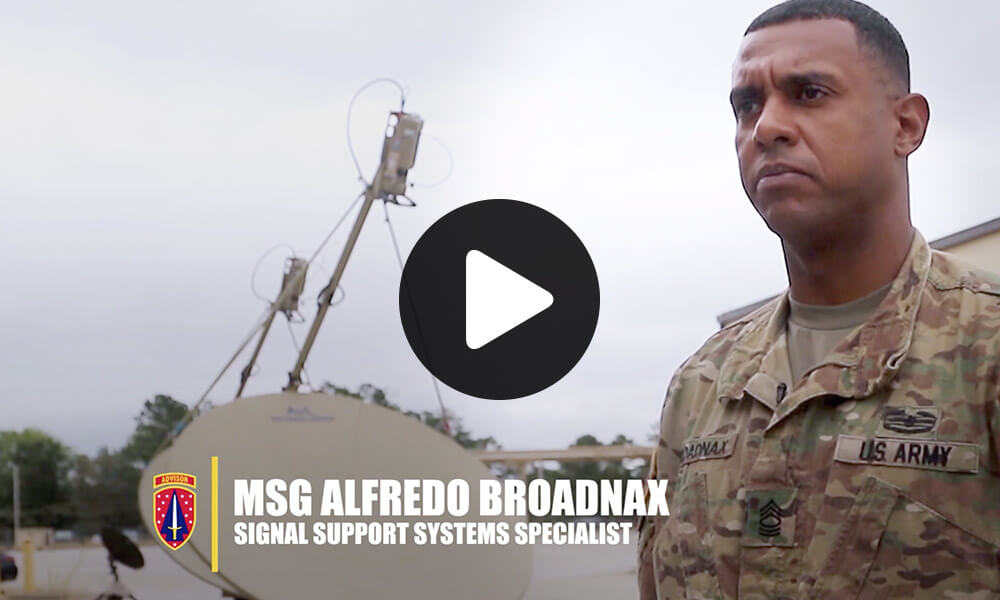 "It is my assessment and the assessment of the Secretary and the assessment of the Army staff, that we are likely to be involved in train-advise-and-assist operations for many years to come," said Chief of Staff of the Army GEN Mark Miley at last year's Association of the United States Army's annual meeting.
Indeed, for over a century, the conventional Army undertook similar advisor missions. Today, SFAB Soldiers will train to improve upon the Army's past ad hoc solutions.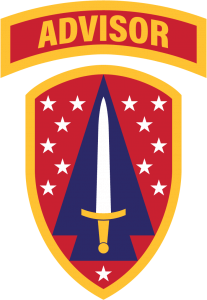 In preparation for service on SFABs, qualifying officers and non-commissioned officers (NCOs) are trained as combat advisors. Training takes place at the Military Advisor Training Academy (MATA) located at Fort Benning, Georgia. The training requirement is broken into a three-phased approach – advisor training, advanced skills training and collective training. The MATA curriculum includes language training, cultural training, foreign weapons training and advanced medical training. The academy's individual skills-building courses cover the areas of expertise required of a military advisor, such as building relationships, negotiation and mediation, leader engagement, managing and communicating through interpreters, developing training plans and planning partnered operations.
LTC Gregory A. Marcuson led a train, advise and assist team of 38th Infantry Division Soldiers to Afghanistan in 2017. He had this to say about the importance of the role of SFABs. "Advisors are critical in achieving national security objectives without employing a significant amount of U.S. forces in combat. U.S. Soldiers that conduct train-advise-and-assist missions to an allied nation's military, ultimately build that nation's capability to conduct military operations independently from U.S. personnel and resources. Combat advisors need to be as adept in the cultural and political aspects of the nation as they are in military affairs."
The Army National Guard is currently looking for Soldiers interested in manning this critical and all-volunteer element of the force. SFAB members will be recognized as specialized Soldiers and, as such, will be eligible for special promotion rates and boards, selection boards and special pay. Soldiers who volunteer for an SFAB unit will be provided with advanced training and will have access to the most cutting-edge military equipment available.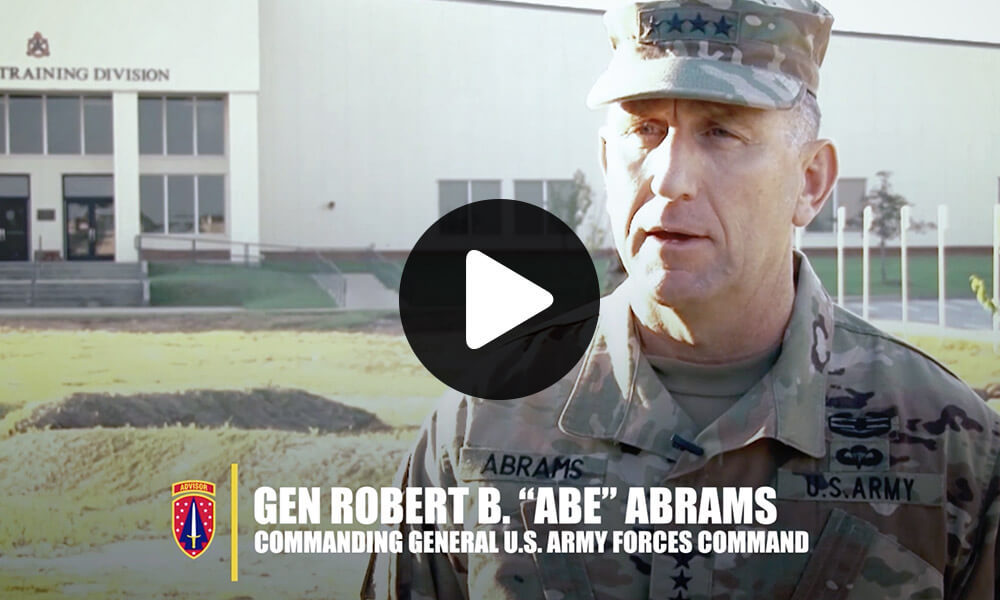 SFABs will have the same range of career fields as a BCT, including infantry, armor, field artillery, engineer and sustainment. They will also include personnel with specialties in civil affairs, psychological operations, foreign areas, strategy, force management, financial management and cyber protection.
Traits Army leadership seeks to find in potential SFAB Soldiers include:
Expertise in the profession of arms
Persistent agility and flexibility (adaptive to changing conditions)
Professional leadership experience

 

Proven track record of functioning as a standard bearer (always teaching through example and demonstrating strong moral character)
Complex problem-solving skills (always finding solutions)
Understanding of the human element in others
Ability to think on a commonsense level
Requirements for volunteering include:
Rank of E-6 or above
Proof of completion of Key Developmental (KD) assignment and demonstrated excellence in past performance
Minimum General Technical (GT) Score of 110
Physical Capacity/Stamina, Upper Extremities, Lower Extremities, Hearing, Eyes, Psychiatric (PULHES) profile of 111211 or better with no Army Physical Fitness Test (APFT) limiting profile
Minimum APFT score of 240 points
Secret Security Clearance
Fully deployable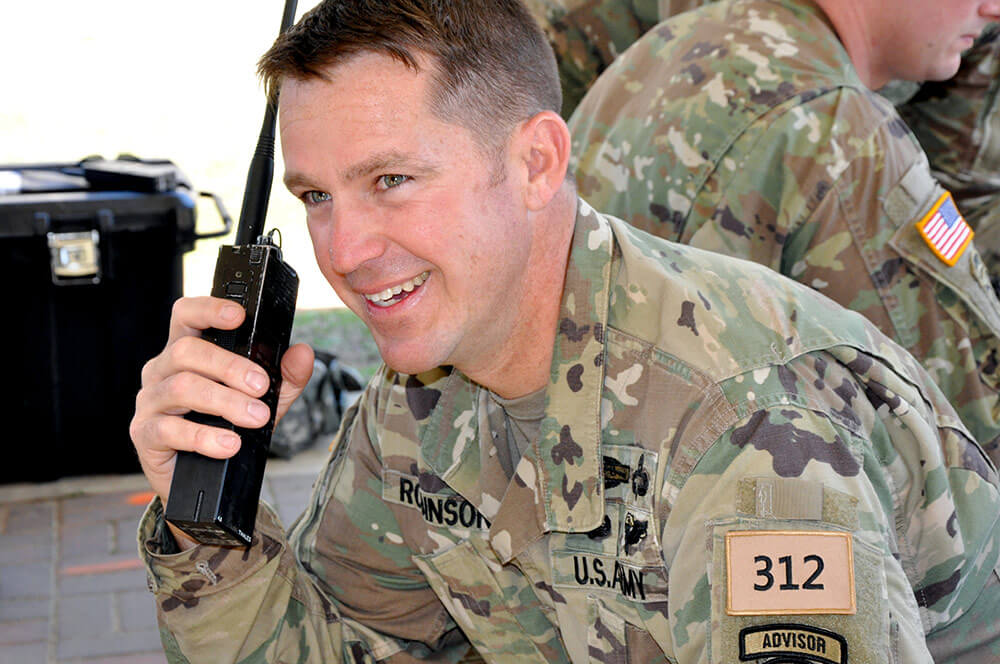 Soldiers interested in volunteering for the 54th SFAB should contact their branch manager for more information and for next steps. To locate the appropriate branch manager, Soldiers may go to HRC.army.mil/content/5418 and use their assigned Common Access Card (CAC) or Department of Defense Self-Service (DS) Login to access a listing of branch manager contact information.
By Staff Writer Matthew Liptak