Countering Negative Actions with Constructive Excitement
For thrill-seeking Soldiers looking to channel their need for adventure in a positive manner, the U.S. Army Family and Morale, Welfare and Recreation (MWR) has a program that combines adrenaline-pumping activities with beneficial training.
The Warrior Adventure Quest (WAQ), sponsored and coordinated by MWR, introduces Soldiers to alternatives to aberrant behaviors associated with returning home from deployment. The program serves as a training tool used as part of Army RESET—a system used to restore units to a desired level of combat readiness. WAQ mitigates the negative impact of high-risk behaviors, which are common among Soldiers who are within 90 days of return from combat.
When Soldiers return home from a deployment and leave the adrenaline-inducing environment of a combat zone, they can experience feelings of invincibility or emotional numbness. Some Soldiers will search for activities that give the same high levels of adrenaline they experienced in combat, leading them down a path of destructive behaviors, such as driving at excessive speeds, alcohol and drug use, and violent acts towards themselves and others.
WAQ presents Soldiers with a healthy and productive outlet. Soldiers can participate in action-packed activities that can evoke the familiar feeling of adrenaline they experienced during deployment. The program combines existing MWR Outdoor Recreation high-adventure activities with a leader-led, after action debriefing (L-LAAD) tool developed by the Army Medical Department. Such activities include rock climbing, mountain biking, paintball, ropes courses, skiing, zip lines, white water rafting and more.
With its first official iteration taking place in 2009, WAQ activities are now available at Army Outdoor Recreation locations around the world. In the first two years of the program, an Army study showed that WAQ participants were involved in 14 percent fewer off-duty accidents, 44 percent fewer injuries resulting in a fatality or permanent disability and 52 percent fewer behavioral incidents resulting in reduction in pay.
Initially designed to expose units to stimulating activities that help Soldiers cope with post-deployment woes, the program has expanded to also include training activities. WAQ helps sharpen outdoor skills that Soldiers use as part of their mission-essential tasks.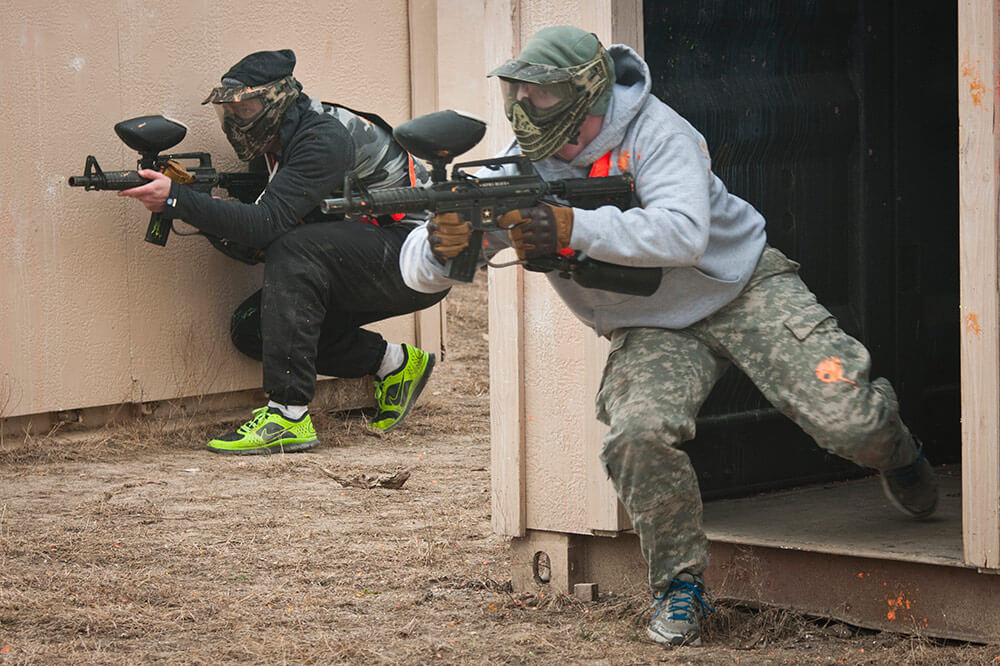 The WAQ program consists of
five phases.
Phase one, Leader Training, is for all participants who hold the rank of staff sergeant and above. In this phase, the unit leaders learn to facilitate an L-LAAD in response to a significant event in an operational environment.
During phase two, unit leaders are taught to utilize the L-LAAD technique when facilitation surrounds an outdoor adventure activity. Leaders also learn how to assist with identifying Soldiers who may require more intervention.
Phase three, Soldier Training, presents all participants with concepts such as personal readiness, resilience, bonding, cohesion, post-traumatic growth and Combat Operational Stress Control, and relates them to the WAQ program.
In phase four, the unit participates in an outdoor adventure activity where team building is combined with challenging activity skills. The team building and individual activities teach lifelong skills and increase confidence, trust and competence amongst Soldiers.
Phase five is the facilitation of the L-LAAD by the unit leaders, helping participants to realize connections between the activity they have just experienced and the challenges they may be experiencing in their daily lives.
The WAQ program not only exposes Soldiers to a healthy means of satisfying a need for excitement, it also encourages readiness, leadership development, team building, and stress management through extreme sports.
The WAQ program is open to all units, with activities generally chosen by the command. Soldiers are encouraged to continue adventurous activities following the program and to include their Families to encourage strengthened family bonds. For more information about the WAQ program and to find your local Army Outdoor Recreation facility, go to www.armymwr.com/programs-and-services/outdoor-recreation/warrior-adventure-quest.
By Staff Writer Tatyana White-Jenkins