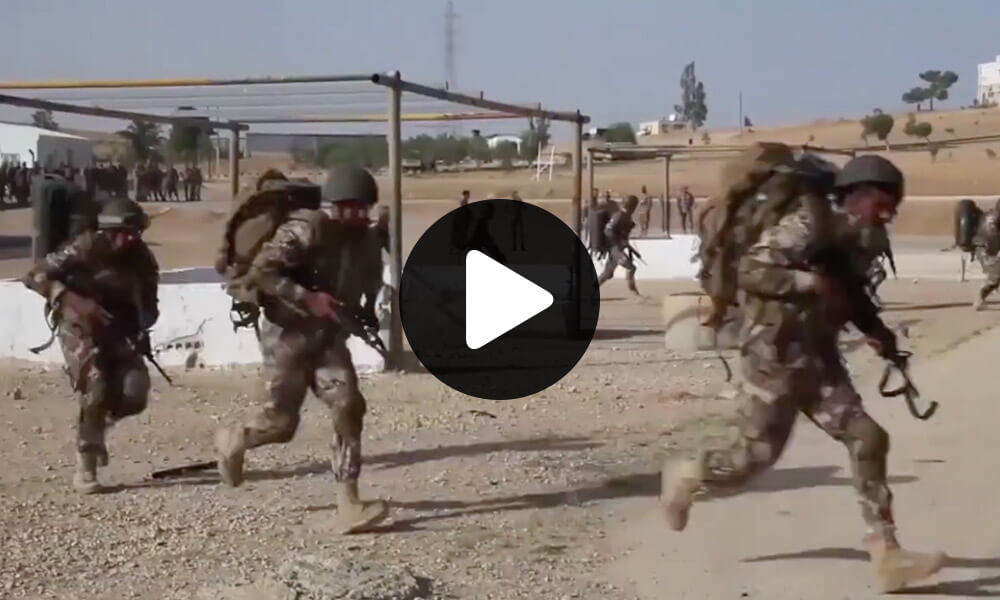 Kansas's 35th Infantry Division Steps Up as Division Headquarters
More than 500 Soldiers of the 35th Infantry Division blazed a new trail during their recent deployment to the Middle East. On its first deployment as a division in more than 70 years, the Division took charge of providing for the needs of more than 10,000 Soldiers among five brigades, spread across an area the size of the entire United States.
The 35th Infantry Division set a precedent in its role as the first National Guard division to serve its entire deployment as a division headquarters in the Middle East. The Division was responsible for the needs of thousands of Soldiers, consisting of Army National Guard, active duty, and Army Reserve, under the concept of the "Total Army" program.
"The 35th Infantry Division supports operations across the theater," said MG Victor Braden, 35th Infantry Division commanding general. "We're involved in offensive tasks, defensive tasks and stability tasks – all at the same time. It is not entirely a stability-oriented mission."
According to COL Timothy Bush, 35th Infantry Division chief of staff, only eight division-level organizations are aligned under the National Guard, and just 10 are aligned under the active duty Army. The 35th Infantry Division worked to purposefully implement the Total Army concept among its endeavors to enhance readiness, create an environment of seamless transitions and continually develop interoperability among the various Service components and partner nations.
"If our platoons are going to deter aggression on this peninsula, to be most effective, they could potentially have to operate with a regional partner nation," said COL Bush. "It becomes exponentially more complicated in that we have to develop interoperable exercises and training – where not only do we have to be good, but we have to be good in conjunction with our regional partners."
Challenges, according to COL Bush, include learning one another's different weapons, interacting in some cases with basic understandings of language, culture and communications systems, and learning to work well together.