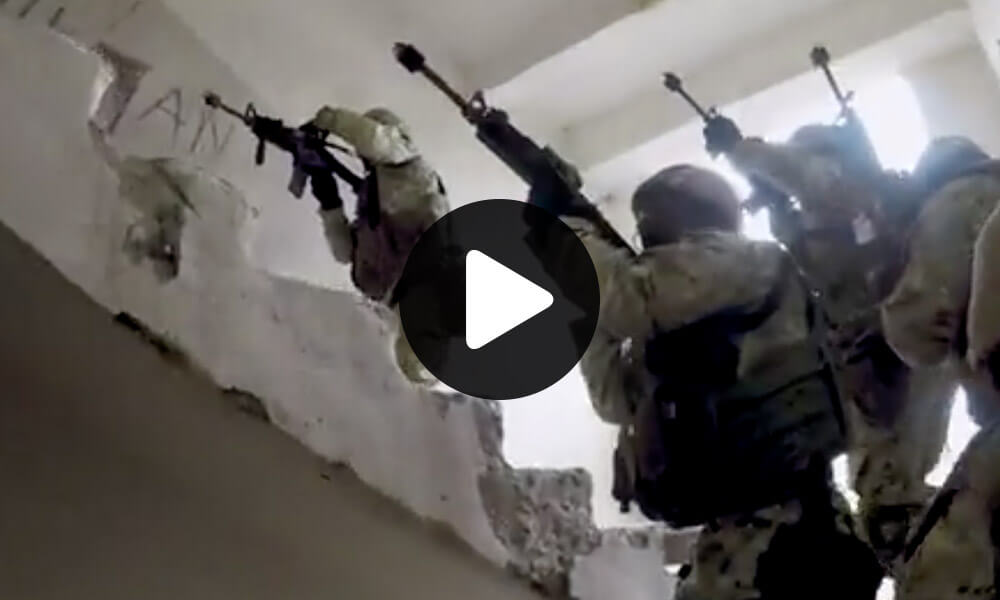 The Georgian Special Forces acquire a high value target with support from the multinational units that are participating in Noble Partner 2018.
An ongoing aspect of interoperability between Georgia and the United States is the SPP relationship between the State of Georgia and the country of Georgia. That partnership will be a quarter-century old next year. Chief of the National Guard Bureau and member of the Joint Chiefs of Staff, GEN Joseph Lengyel, spoke to the importance of the relationship during his speech at the Noble Partner 18 opening ceremony at Vaziani Training Area.
"This enduring partnership, based on mutual respect and common interests, has enhanced the capacities of our respective militaries and deepened our understanding and friendships between the United States and Georgia," he said. "Our partnership has expanded to focus more on combat-centric readiness as demonstrated by exercises like [Noble Partner]. This exercise should lead to a better understanding of how we exercise, how we operate and how we work together toward a greater security cooperation effort."
MAJ Thompson commented on the significance of having such high-level leadership present at the event.
"I think for [GEN Lengyel] to come out and visit the State of Georgia — as we were the only National Guard entity in the exercise — was significant for us," he said. "It shows the commitment and the resolve of the United States to maintaining a strong presence in European exercises like Noble Partner."
MAJ Dan Fall, collective training officer for the Georgia Army National Guard's Joint Force Headquarters, agreed on the importance of the exercise that represents one of the most complex training initiatives conducted between the State of Georgia and the country of Georgia in the history of their 24-year partnership.
Read the full article here: