New Soldier Protection System Features Advances Tailored for Female Soldiers
Optimizing Soldier protection serves to improve the lethality and mobility of our Soldiers. When individual Soldiers experience improvements, the entire force benefits and improves as a whole. In keeping with its mission of supporting the Department of Defense (DoD)'s ongoing Soldier protection and modernization efforts, last year Program Executive Officer (PEO) Soldier, based out of Fort Belvoir, Virginia, developed the new Soldier Protection System (SPS). The system offers a multitude of equipment advances, including some that are particularly beneficial to female Soldiers.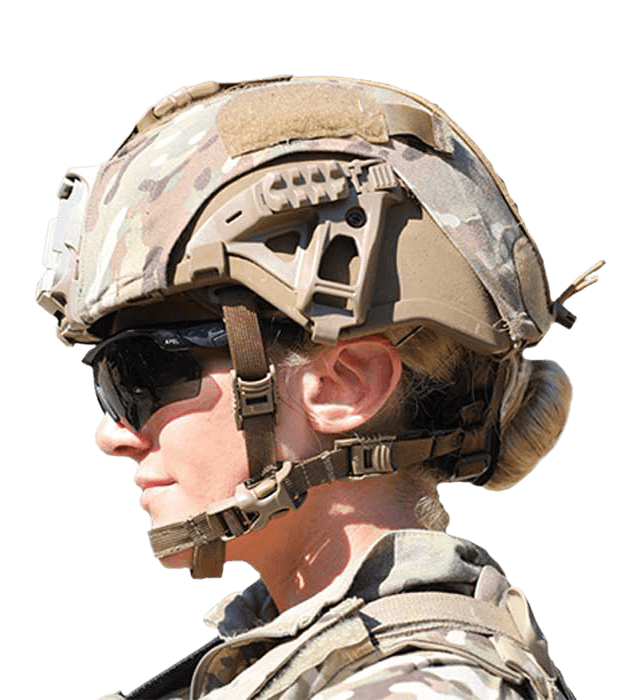 In recent years, body armor has become more conducive to the needs of women. This is because women are better and more capable Soldiers when they are given equipment developed specifically for their needs. That was the message delivered by LTC Ginger Whitehead, product manager for Soldier Protection and Individual Equipment at PEO Soldier, during a meeting last June with the Defense Advisory Committee on Women in the Services (DACOWITS)—a committee composed of civilians appointed by the Secretary of Defense to offer advice and recommendations on matters related to female military professionals.
The designs for the new SPS continue in the trend of gear developed with features that facilitate optimal performance for male and female Soldiers alike. Among other features, the new system includes a unisex mandible and a new retention strap mechanism that replaces the old X-formation retention strap that was uncomfortable for female Soldiers wearing a hair bun, which is required for female Soldiers with long hair. The new system uses an H-back that fits around the bun, allowing for greater comfort and maneuverability.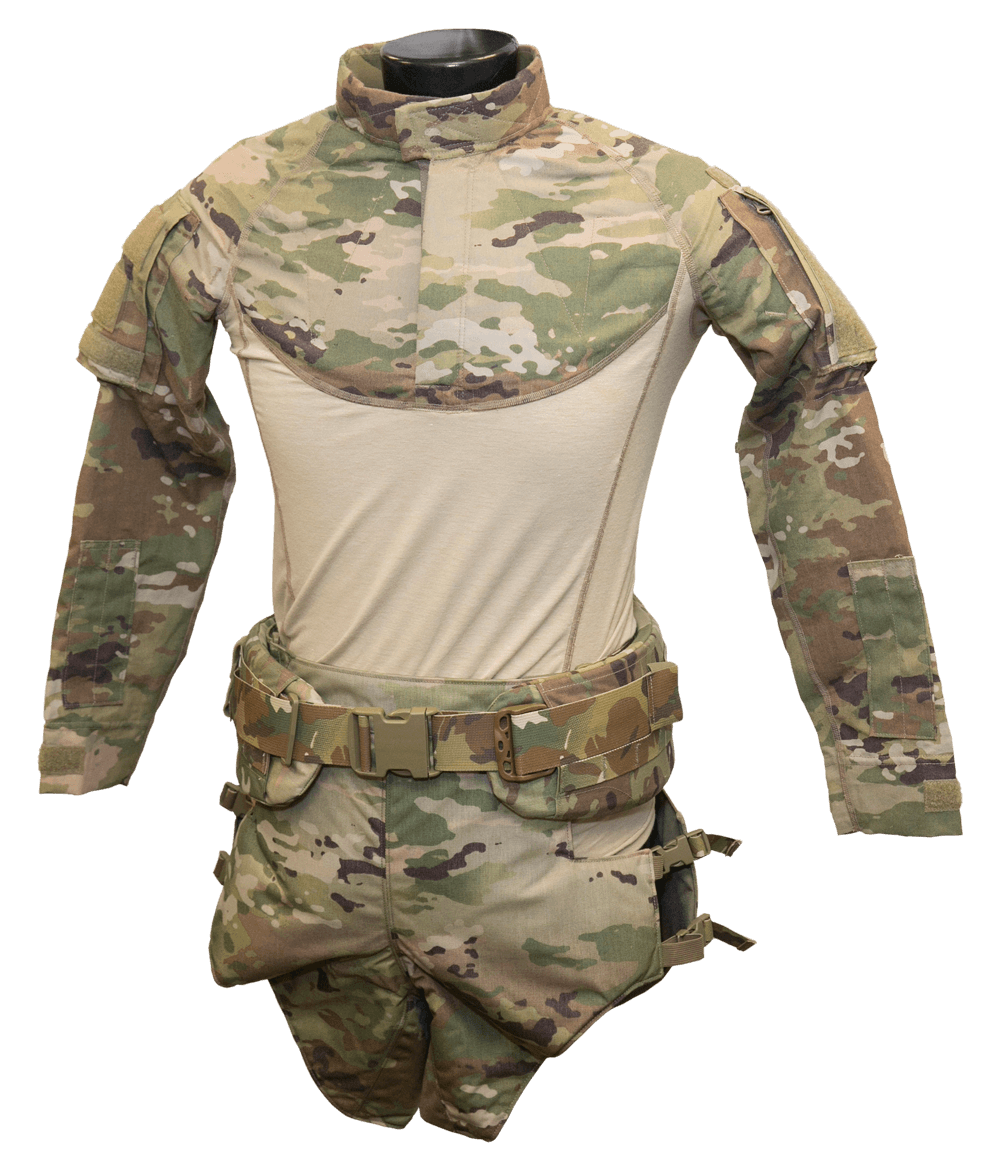 Beneficial to all Soldiers is the SPS' significant weight reduction when compared to older systems. The SPS optimizes Soldier protection while effectively reducing weight by using the latest technologies in personal protective equipment. SPS' Vital Torso Protection (VTP) variants include lighter weight Enhanced Small Arm Protective Inserts/Enhanced Side Ballistic Inserts (ESAPI/ESBI) as well as the X Threat Small Arms Protective Inserts (XSAPI) and X Threat Side Ballistic Inserts (XSBI) for deployers. The new Torso and Extremity Protection (TEP) is comprised of multiple components, including the Modular Scalable Vest (MSV) that is now 5 pounds lighter and less bulky than the previous version. SPS replaces the capability of multiple current systems to provide Soldiers with an overall 10 percent weight reduction, helping to increase mobility and effectiveness. 
The Ballistic Combat Shirt (BCS) is made of breathable fabric and has small ballistic protection integrated into the fabric. The reconfigured Blast Pelvic Protector is worn over combat pants to protect against threats like improvised explosive devices (IEDs). The new Ballistic Battle Belt (B3) allows for Soldiers to strap certain gear to the hip instead of their vest, alleviating weight from the shoulders. These improved aspects of the SPS promote a better range of motion. 
"Mobility equals survivability," said LTC Whitehead. "If you're mobile and have greater range of motion, you can move faster when you need to, and that's the approach we've taken with body armor – driving the weight down."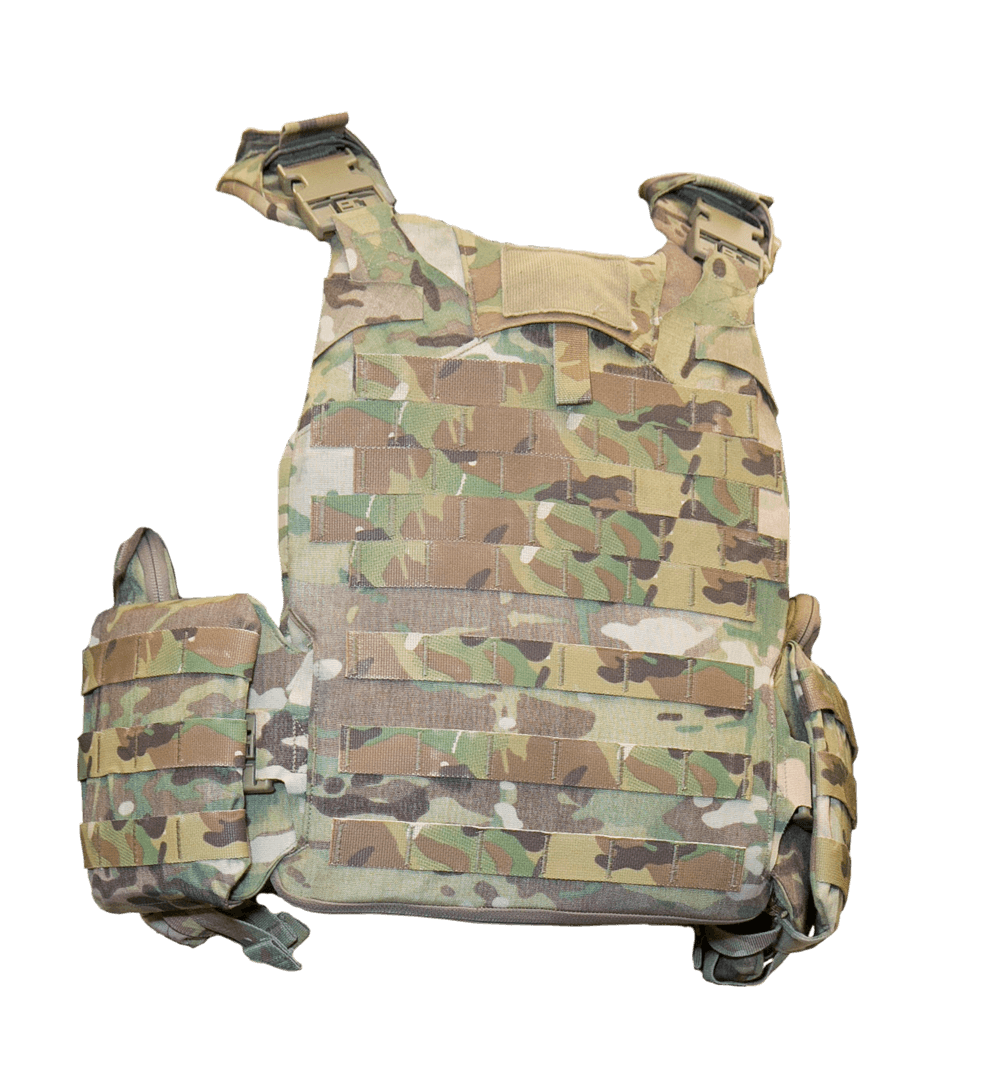 The new SPS features a new Integrated Head Protection system (IHPS) that includes a 5 percent lighter weight helmet system composed of helmet/maxillofacial and passive hearing protection with increased blunt impact performance. Resembling a motorcycle helmet, add-on items like a now unisex lower jaw protector, a visor, a protective layer on top for high-threat situations and head-mounted night vision goggles can be attached to the helmet. 
To ensure the improvements in equipment were suitable for women, female Soldiers were included in a five-week test group that performed platoon and squad operations, including individual movement tactics, urban operations, live-fire tests, marksmanship comparisons and obstacle course maneuvers to assess the performance of the new personal protective equipment in tactical environments.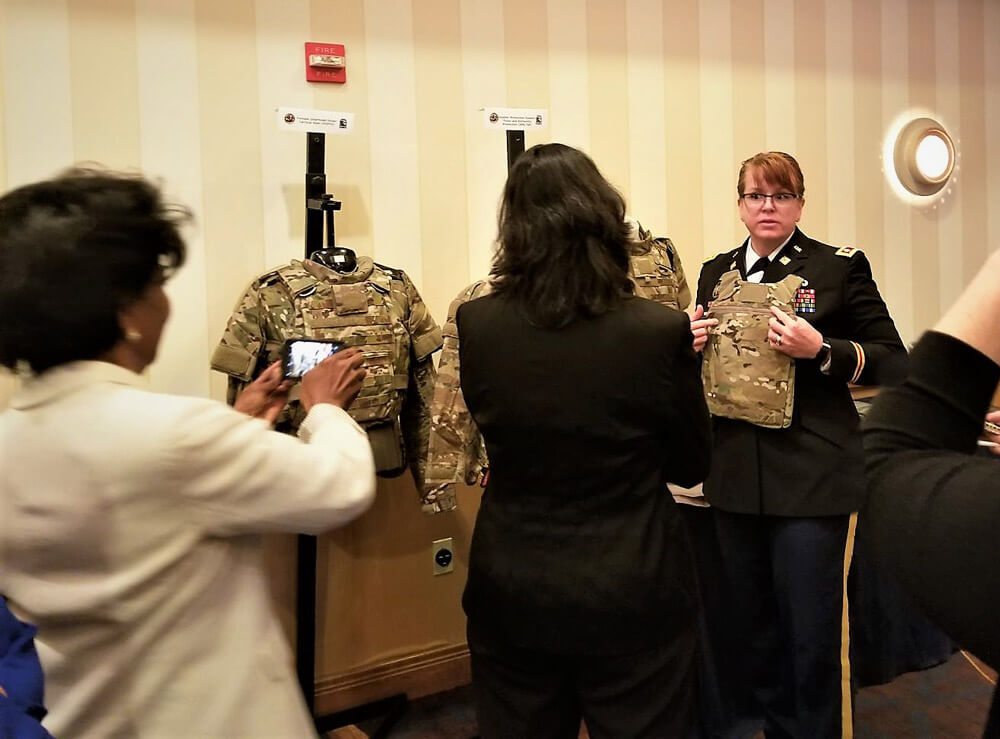 LTC Whitehead emphasized the importance of user evaluation, and the need to incorporate the appropriate demographic in those evaluations when developing new equipment. 
"User evaluation is critical to implementing changes [that] have better form, fit and function," LTC Whitehead explained. "We are heading in an exciting direction, especially now with new Futures Brigades standing up and these cross-multi lethality teams, who are starting to have a lot of say in how we do body armor. I see them as part of the driving force in helping represent the user community in where we put our developmental efforts for future equipment, integration and use."
By Staff Writer Tatyana White-Jenkins
Images courtesy PEO Soldier