A Journey from Iraqi Translator to Texas Soldier
An old pot filled with water boils on an electric stove to be used for taking a warm shower, drinking or cooking. The government-run electric supply is limited to five hours a day unless one can afford a generator. The streets are littered with trash and sewage, and sometimes it is unsafe to go outside due to chaos surrounding the regime.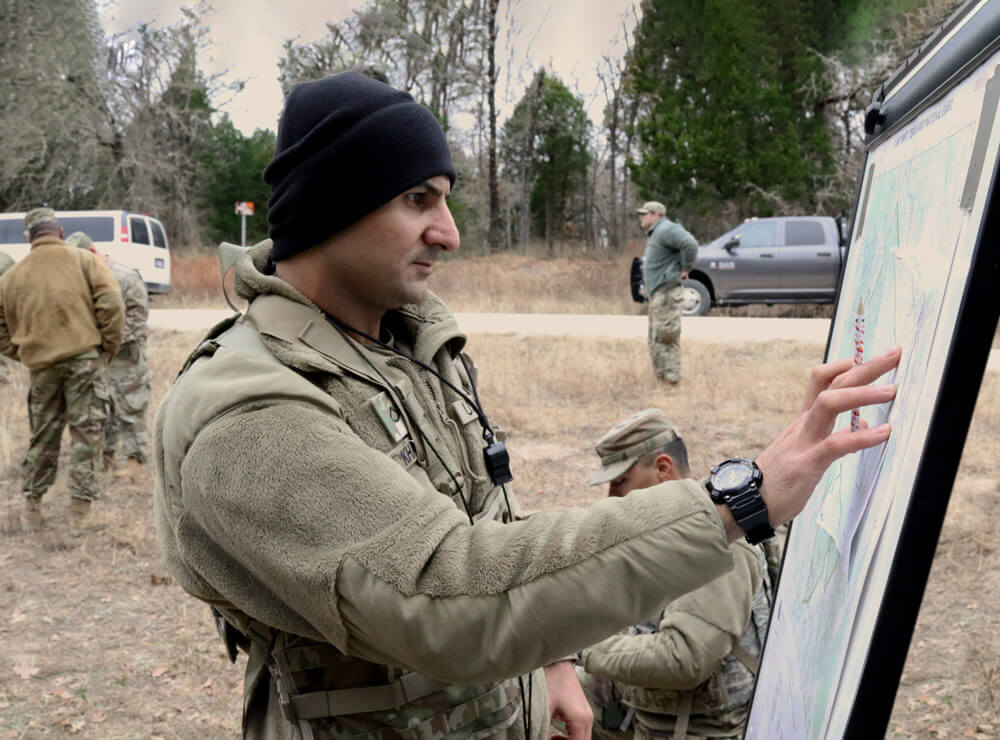 Riddled with centuries of war and corruption, failing infrastructure and a people governed and controlled by Saddam Hussein's reign of terror, the state of life for the people of Iraq was one of utter despair. 
For Baghdad native SPC Hussein Khairi, the realities of poorly managed resources and living under the rule of a corrupt government were interwoven into his daily routine as he studied passionately under his father's instruction to learn English—a language that would one day provide him with the opportunity to contribute to change in his country. 
Shortly after U.S. troops began arriving in Iraq in 2003, his father was hired as one of the first translators. Seeing the positive impact his father had made, SPC Khairi eagerly applied to become a translator as soon as he was able. 
"Helping translate for U.S. troops was something I really had a passion for and I believed in what I [was doing], helping both countries—Iraq and the United States," said SPC Khairi. "Our convoys had been hit many times by improvised explosive devices and snipers. But I really didn't care if something happened to me because that was the only way we would be able to stop terrorism."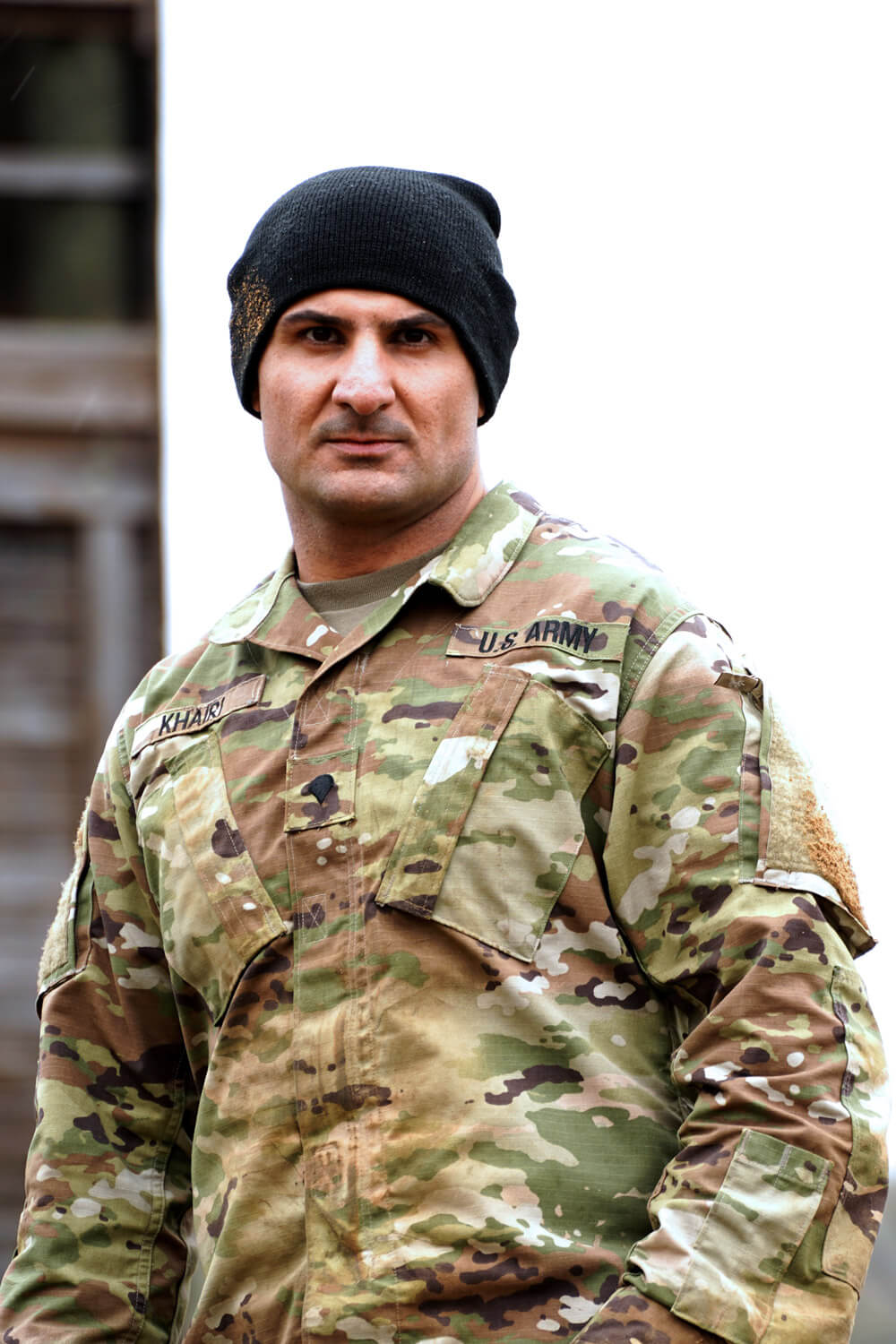 For five years, SPC Khairi traveled on dangerous convoys working as a civilian Iraqi translator. Translators like SPC Khairi, who speaks five different dialects of Arabic, as well as Egyptian, Levantine, Yemeni and Saudi, bravely put themselves and their family in harm's way by assisting U.S. troops.
"Translators were under threat 24-7 because, regardless of where you are, the enemy is always hunting for you," said SPC Khairi. "The translator would be with the troops and [the enemy would] actually try to target [the translator]. My family and I were targeted on my days off and in my civilian life, because they view translators as traitors."
SPC Khairi had been translating for U.S. military forces, to include the Navy, Army and Marines, from the time he was 18 years old. Seeking to secure a safe future for his family, SPC Khairi—then still an Iraqi civilian—applied for and received a special immigrant visa that allowed him to obtain permanent residency in the United States.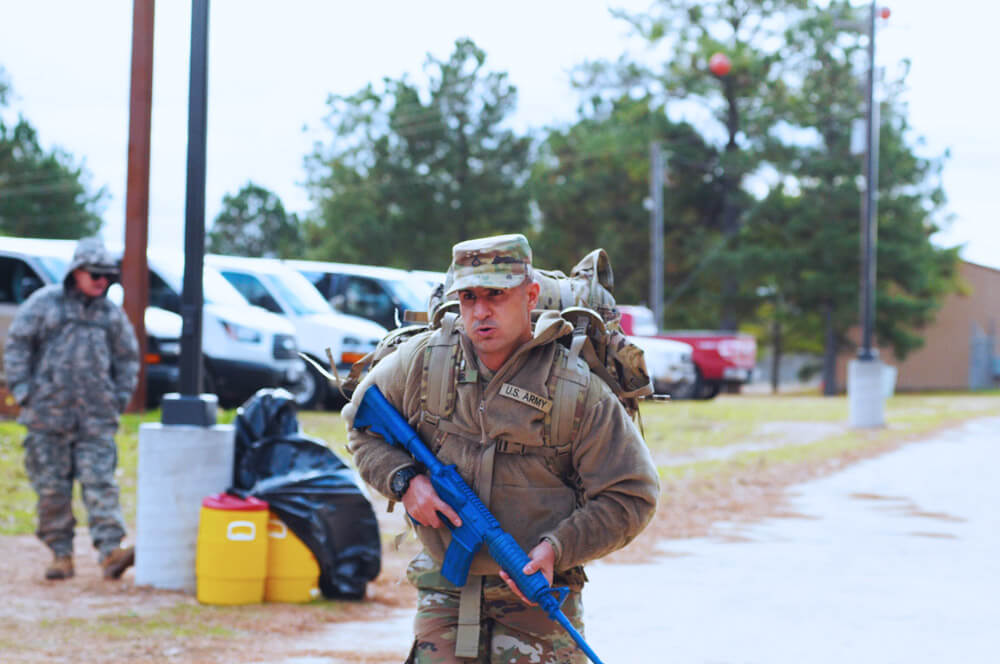 "After five years of living in the United States, I had the opportunity to become a U.S. citizen," SPC Khairi said. "In 2014, I was offered a job to work with the Department of Defense as a contractor. Because of the mission, I had to renounce my Iraqi citizenship. I was sent on a deployment to Iraq and Kuwait as a contractor."
While overseas on his deployment, the Department of Defense offered SPC Khairi a three-year contract, which he declined. His dream was to serve as a U.S. Soldier. 
"I realized the number of lives that have been sacrificed by the U.S. [Soldiers] helping people. So, the first thing I did when I moved here is try to enlist so that I could give back some of the support that [Iraqis] were given," noted SPC Khairi.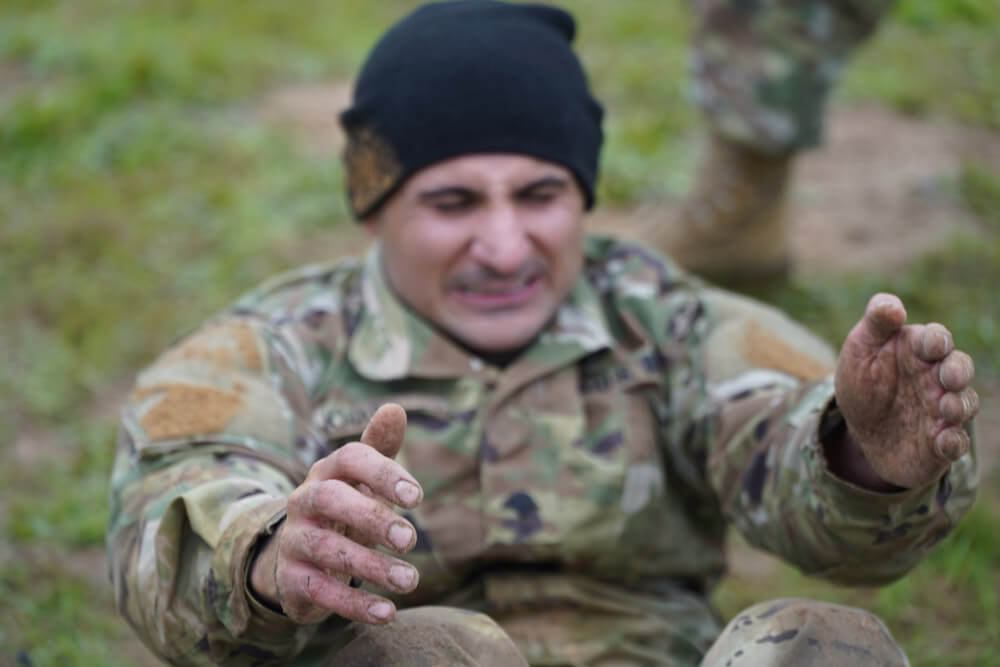 Upon his return from Iraq and one year shy of the Army age cutoff, SPC Khairi enlisted in the Texas Army National Guard in March of 2017 and is an information technology specialist for the 101st Information Battalion, 71st Theater Information Operations Group, 71st Troop Command.
SPC Khairi's path to completing Army basic training was not without obstacles. Enlisting as an older Soldier meant that he would have to keep up with his fellow 18-year-old basic trainees. 
"It was hard to be treated as an 18-year-old kid when I was three years older than my drill sergeant," SPC Khairi recalled. "On an individual basis, I was treated well because they knew that I'd been deployed and had been through [a lot] while I was serving the United States."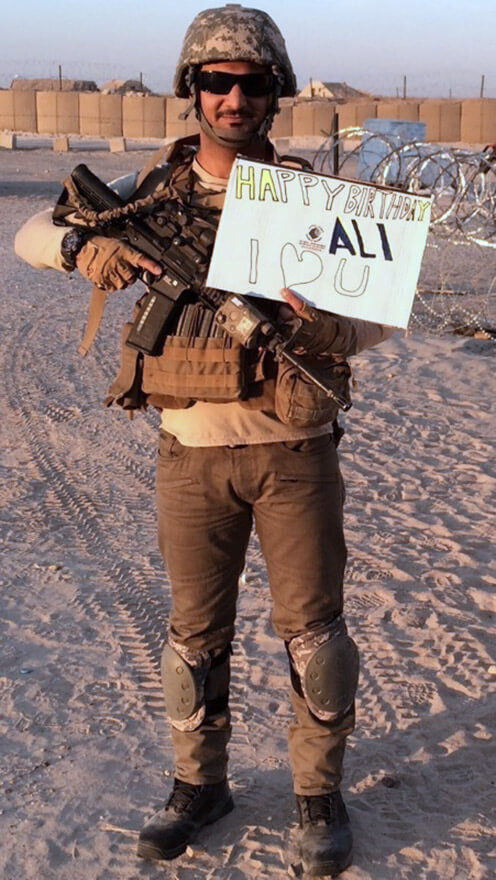 Despite the seemingly physical drawbacks of being an older enlistee, SPC Khairi performed well at basic training. In fact, his 11 minutes and 10 seconds 2-mile run time was among the fastest in his class. 
After graduating basic training, SPC Khairi joined the Texas National Guard Joint Counterdrug Task Force and now works full time as an analyst in support of law enforcement agencies. His job involves monitoring the U.S.-Mexico border for illegal activities and reporting any activity to the proper agency. 
"Specialist Khairi has been instrumental in capturing a large number of drug seizures in camera images along the border," 1SG Demetrice Gonzales, SPC Khairi's Counterdrug team leader, said. "His professionalism and keen attitude have [actually affected] how other Soldiers and Airmen are assigned to the Border Security Operations Center located in Austin, Texas." 
After a year on the task force, SPC Khairi volunteered to represent his unit in the 2019 Texas Military Department Best Warrior Competition.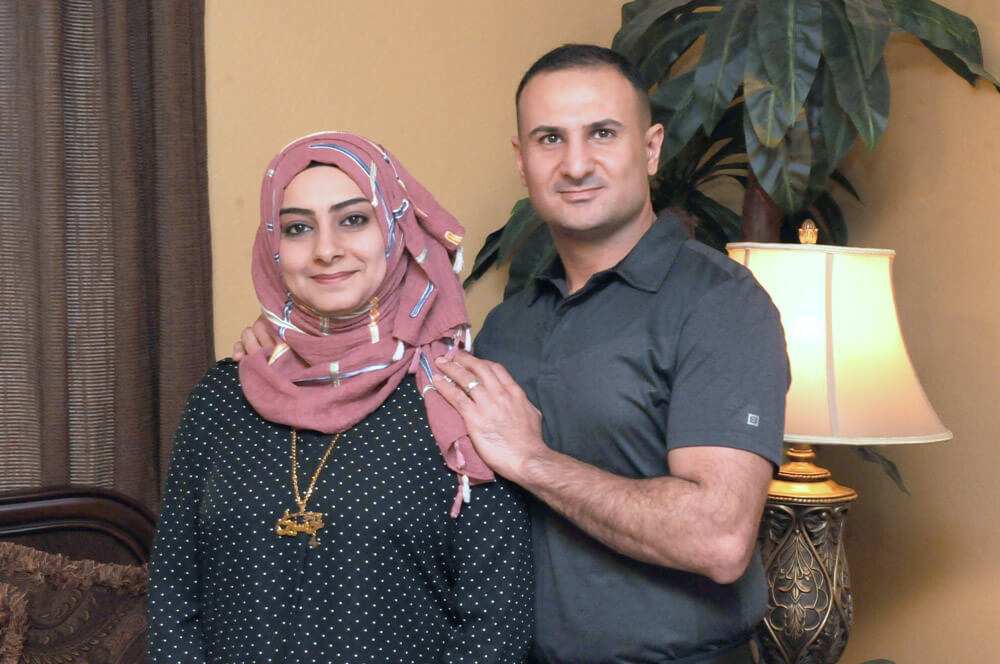 CPT Cecilia Magana, of the 101st Information Battalion, and SPC Khairi's commander said that SPC Khairi was the first in the unit to volunteer to compete.
"For any volunteer opportunities, he is the first to raise his hand," CPT Magana said. "He is one of those top guys that you want to be a part of your team. If he stays in, he could go all the way up. He would be an amazing first sergeant one day." 
For SPC Khairi, his participation in the event is yet another opportunity to test his limits. 
"I always like to get out of my comfort zone, try new things and test my ability to reach a new goal," SPC Khairi said. "
At the competition, SPC Khairi, once again, had to compete against competitors almost half his age. 
"I think it says a lot about an individual to be able to physically outperform or match people who should be in better shape than you," said SGT Kristopher Celaya, SPC Khairi's competition sponsor. "I reminded him how his own children and peers will look up to him. Knowing that helped him drive past the challenges that he faced." 
Age was not the only challenging factor during the competition. SGT Celaya explained that as a Muslim SPC Khairi can only eat meat that is halal—that is, meat that has been slaughtered or prepared in the manner prescribed by Islamic law. 
However, during the four-day competition, no halal meat was available. According to SGT Celaya, SPC Khairi compensated with fruit, extra eggs, fish and vegetables. While these foods are all very healthy options, they do not have the same level of protein as meat. This meant SPC Khairi was easily exhausted and had to push harder to complete the competition events. Regardless, he did not complain, he simply drove on.
"Don't take what you have for granted," SPC Khairi said. "I tell my kids, when food is served, don't complain because there are other people who would be so happy to have what you have. So, appreciate what you have and work on improving it."
SGT Celaya noted that after meeting SPC Khairi, he now has a better understanding of what Middle Eastern people who are caught in the throes of the war against terrorism have to sacrifice for a better life. 
"I think SPC Khairi's story brings to the Texas National Guard a sense of understanding of the other side of the conflicts that are happening in the Middle East," he said. "We are born here understanding that [we] are free and have these rights, but we don't know what it is like to fight for and appreciate them. For someone to live there, put himself in harm's way, fight for us, then come back, enlist and fight for America—it gives you a better sense that these freedoms should not be taken lightly at all."
SPC Khairi did not make his journey alone. He credits much of his success to his wife, Otoor, and her unwavering support and sacrifice for him and their Family.
SPC Khairi and Otoor had Iraqi college degrees that do not transfer to the United States. When the couple made the decision to move, Otoor had to leave behind her family, her job and her credentials.
"It was her who sacrificed everything for me," reflected SPC Khairi. "I had always worked with U.S. troops and was familiar with the language and culture. For her, it was all new. She did not speak English [back then]. She left a really good job with the Ministry of Oil. She left all of that for me."
"We work together," Otoor said. "Whether it be the military or counterdrug, in everything he does, he is the best. I like what he does and I like to see him be number one for his job and his Family."
Her ambition rivaling her husband's, Otoor is studying for her pharmaceutical degree at Austin Community College while SPC Khairi is studying for his criminal justice degree, also at Austin Community College. 
In a few short months, SPC Khairi will take on a new adventure as a border patrol officer for U.S. Customs and Border Protection. The border patrol position will require six months of training in Georgia and an additional 10 weeks of Spanish classes. 
SPC Khairi noted that it is because he has had to fight for his freedoms that he never passes up an opportunity. 
"[I come] from a country that does not offer that many opportunities," said SPC Khairi. "You have to fight really hard to get into something that you like. In fact, sometimes you have to fight really hard to get into something that you do not like. You just want to get a job and to be able to feed your family. Then I came to [this] country that is full of opportunities. All you have to do is keep on trying. Having lived in a country that has almost lost hope, [I came] to a country that is full of hope. I definitely strive to take advantage of every single opportunity that we have."
BY CONTRIBUTING WRITER CPT Nadine Wiley De Moura