Louisiana CPT is first Guard Soldier to Complete Rigorous Instructor Course
When then-1LT, now CPT Kenrick Cormier found out he was going to the jungles of Belize for the Belize Defense Force (BDF)'s Jungle Warfare Instructor Course, he knew he would need to prepare for the potentially hostile environment. The Louisiana Army National Guard Soldier and commander of Company B, 3rd Battalion, 156th Infantry Regiment, 256th Infantry Brigade Combat Team, had only been to the small Central American country once before, and that was to enjoy his honeymoon.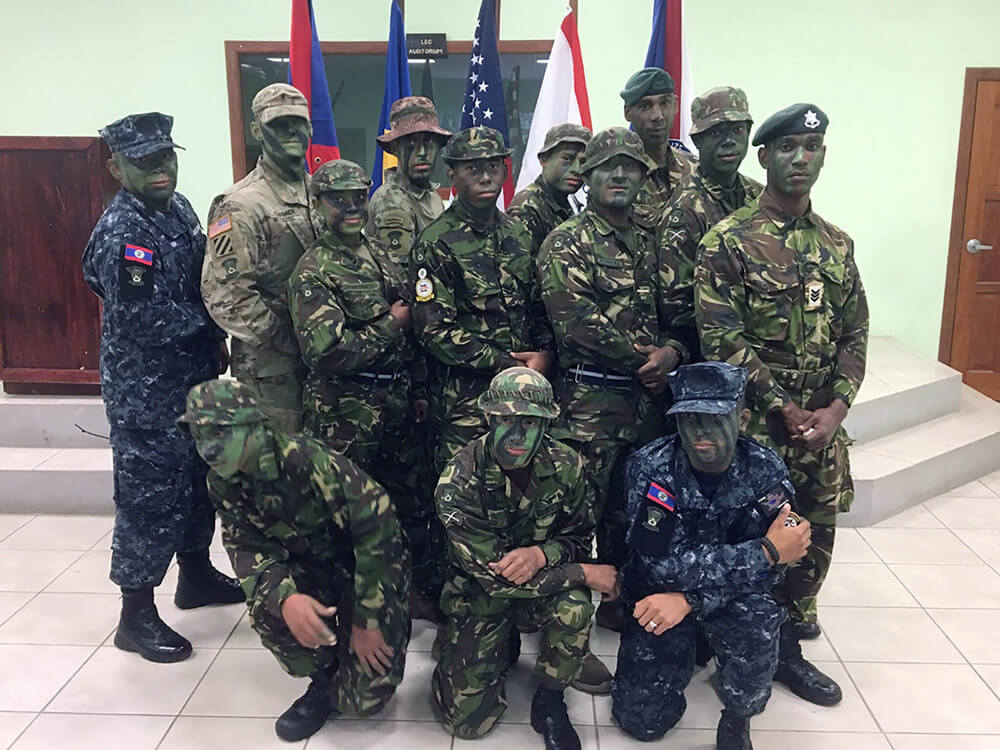 "The honeymoon varied drastically from the training," the officer reflected with a hint of humor.
On his second visit to the Central American nation, in December of last year, there was no wedded bliss or cocktails on the beach, just mountain ruck marches, obstacle courses and a bit of generator-driven night light.
In preparing for the training, CPT Cormier borrowed what would become a cherished item from his training NCO, who had recently participated in the Jungle Operations Course conducted by the 25th Infantry Division in Hawaii. The item was a machete.
"[My training NCO] is also a Ranger," said CPT Cormier. "He bought a brand-new machete for [his training] and brought it with him. He gave me the machete in almost perfect condition. When I gave him back that machete, it had chips in it from cutting trees down. The blade, which I had to sharpen multiple times, was dull. The handle had come off, so I rigged a handle on with a cord."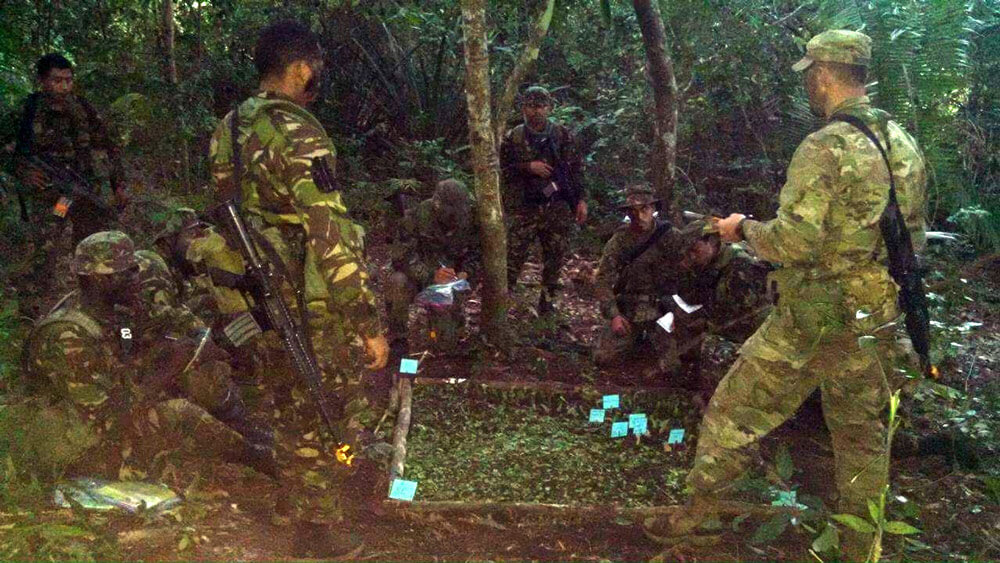 CPT Cormier said his buddy just laughed at getting the knife back in less-than-pristine condition. It is a vivid indication, though, of how rigorous the Belize Jungle Course is in comparison to others. CPT Cormier is no stranger to strenuous environments. He has graduated from Air Assault, Airborne and Ranger School, giving him adequate expertise to gauge the quality of specialized military training. His reported critique? The BDF experience made a good impression.
"You had to be physically fit," he said. "You had to be capable of running missions continuously. You had to be able to communicate and give out orders. You ran on a lack of sleep and there was a lower calorie intake. With that being said, I don't think it was as difficult as Ranger School."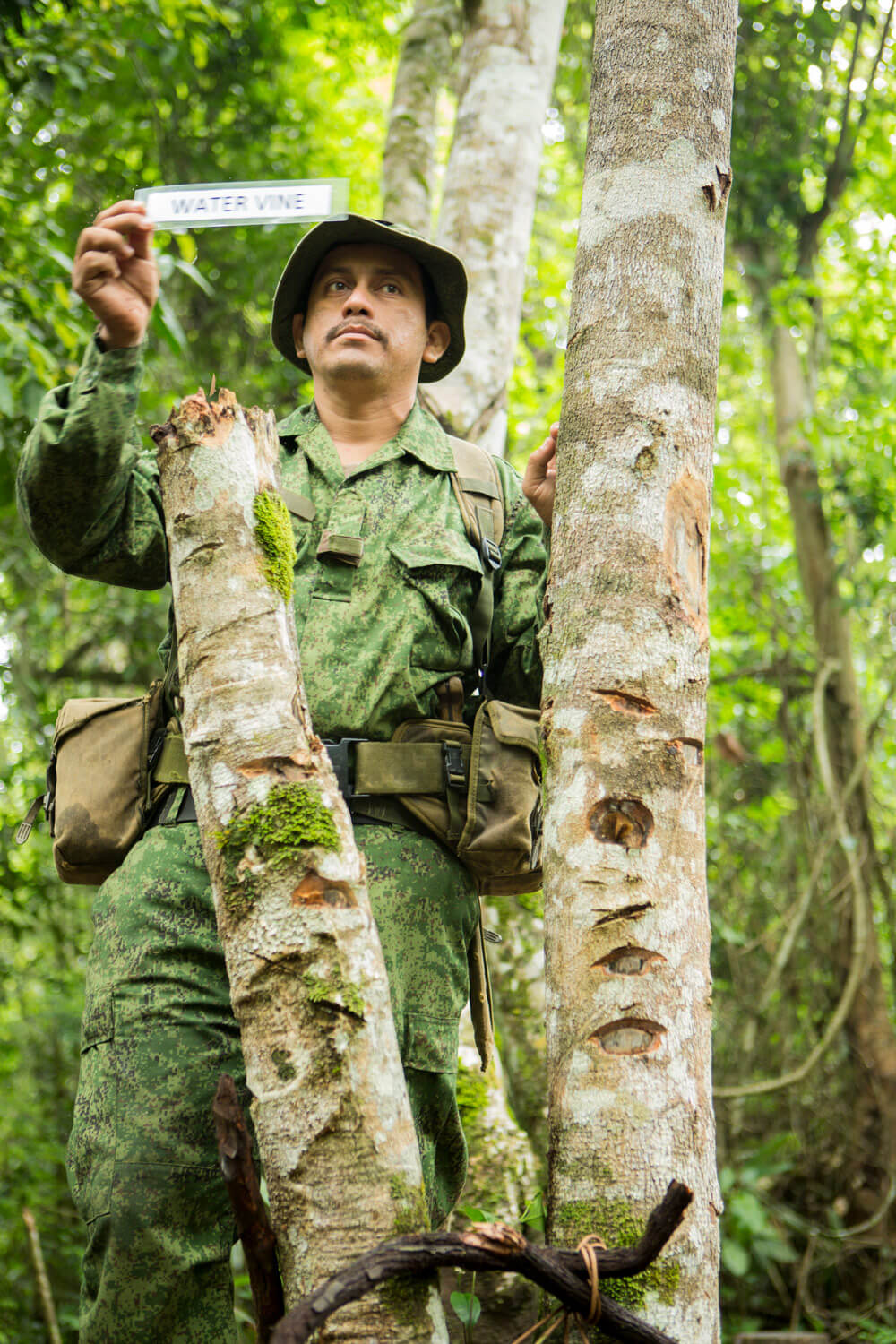 The Louisiana Guard and Belize have been State Partners for the past 20 years. In that time, they have partnered together on over 250 events, but partnering in this particular training was a first.
"This is the first any National Guard Soldier has ever graduated from this particular course," said LTC Keith Robinson, Joint Force Headquarters-State (JFHQ-State) Louisiana Army National Guard training officer. "We are very proud and excited about that."
Bringing the captain's jungle training to fruition was no easy feat. It required the meeting of a great number of mandatory support requirements – requirements that are mandated for any U.S. Soldier training OCONUS. Several coordination meetings took place to keep the planning on track. Logistics for medical planning were vital, as the Belizean jungle is full of poisonous and otherwise deadly species – and encounters do happen.
"We would want to have someone medevac'd out in the Golden Hour [the period of time during which there is the highest likelihood that medical treatment will prevent death]. We had to make sure that we had multiple, different means of medical support. [Though the BDF] had medical support on site, we also had to have backup ground medical support and backup air medical support," LTC Robinson explained.
It was a bit complicated to set up, but a pair of Navy SEALs were also scheduled to attend the course, and some of the support mechanisms were set up through the Navy. With sufficient coordination, the requirements were met.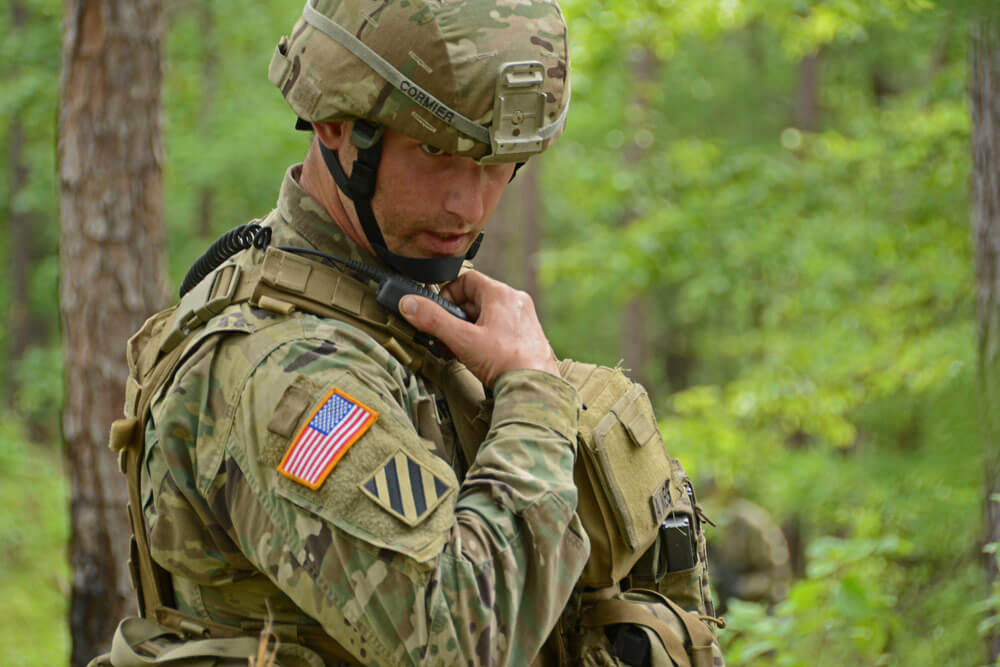 LTC Robinson noted that the United States is currently operating in numerous countries with jungle terrain. "That is why we want to gear our training during the next couple of years toward jungle-type environments, [in case] we are deployed to a country that operates in the jungle," he said. "[CPT Cormier] was an absolute best candidate to start that initiative."
After CPT Cormier reached the BDF headquarters – based in Belize City, Belize – it was straight to the jungle. The Chiquibul Forest is in the Southwestern region of Belize. It is the country's largest national park with over 423,000 acres of tropical forest. On day one, the class did a 9-mile ruck into that same rainforest. The training site included just a couple of fabricated buildings; everything else was constructed from the surrounding environment. At night, the only light was from a generator that gave illumination for a very short period of time.
The students made their own shelters out of tree logs, branches and leaves. They drove the logs into the ground, skinned the branches with a machete to make A-frames and laid the leaves on top to provide a roof. Soldiers primarily used the Cohune Palm Tree. It's considered the "tree of life" in the jungle, CPT Cormier said.
"Cut it down and you can eat the heart of the tree like a cabbage," he explained. "The leaves on the top, when you lay them properly, make a perfect shelter for keeping water out. Then you basically use the vines for tying everything else."
The Soldiers slept in cots and lived in the rainforest for the duration of the course, which was about six weeks.
While the BDF course, according to CPT Cormier, was not as tough as Ranger School, it certainly was not without its challenges. The course included a basic fitness test, a physical fitness test and an individual combat fitness test. Soldiers ran an obstacle course, and also did a jungle run and ruck marches. The 1.5-mile basic fitness test was done twice.
For CPT Cormier, the difficulty in the testing was not the heat or humidity, which he said was limited, but in the fact that much of the exercise required going up a mountain, which was unfamiliar territory.
"I'm from Louisiana – everything's flat," he said. "The jungle run was one of my more difficult things to do. It was a 1500-meter run up a mountain that increased 500 meters in elevation. The goal was to get up to the top and turn around and get back to the bottom in 20 minutes. It doesn't sound hard, but when you feel your heart beating through your neck, it's kind of an interesting situation."
He went on to note, "The very top of the mountain is like a woodland. That's not too bad, but once you get to that midway point and below, it's all jungle," CPT Cormier said. "It's pretty much cutting through bush to get to any location."
Chow was limited. Meals included beans and meat, or soup. It wasn't as hearty as American MREs. Most of the students lost weight during the course, CPT Cormier said. They also got in better shape.
Jungle survival requires living off the land, so the training included instruction on laying traps for prey. At one point, the class harvested a fer-de-lance – the second most poisonous snake in Belize – and dined on it. A few of the other areas covered in the course included jungle hazards, health and hygiene, jungle searching methods, booby traps, knots and ties, orienteering, river crossings, water survival, shelter survival and fire starting.
CPT Cormier noted that some lessons were particularly memorable because they illuminated the differences in techniques used to fight in the type of ecosystems found in the States versus those of the jungle.
The captain explained, "I actually learned quite a bit on the searching methods aspect because the jungle is so dense. Typically, we're working in woodland operations [where you search by scanning left and right). In the jungle, you don't always scan left and right. You drop your hips and move your body up and down so your eyes are level. You can see a lot more. It brings the contrast out."
CPT Cormier said he was impressed with the BDF instructors running the course. Each student had an instructor sponsor. CPT Cormier's sponsor was Cpl. Lio Tzub. The BDF soldier was the go-to person for questions on jungle survival. CPT Cormier said Cpl. Tzub could live off the jungle without a single piece of modern technology.
Since Belize is an English-speaking country, there were no language barriers with which to contend. This meant the American students could tap the instructors for as much knowledge as possible without being inhibited by communication gaps. "All the BDF instructors really knew their stuff," CPT Cormier said.
The Louisiana Guard is looking forward to CPT Cormier sharing his new jungle knowledge with his troops back home. Serving as a skills multiplier, he will help increase his unit's readiness.
"We're trying to increase capacity and capabilities within the Infantry Brigade Combat Team," LTC Robinson said. "[CPT Cormier] learned the ability to live and operate in a jungle-type environment and he's able to train subordinate leaders to [do the same]."
CPT Cormier was one of 13 Soldiers to graduate from the class early in 2018. Twenty-four Soldiers began the course. While he was the first Guard Soldier to graduate, he is not likely to be the last. The Louisiana Army National Guard plans to send more Soldiers to the Jungle Warfare Instructor Course in the future.
As for CPT Cormier, he said if given the chance, he would like to go back to Belize again. He might even find a reason to borrow his friend's beat-up machete again.
By Staff Writer Matthew Liptak