As SSG Cassandra Black, 2nd Battalion, 70th Regiment, Maryland Army National Guard, crawled her way through part of the stress shoot in this year's Maryland Best Warrior Contest, she dragged a heavy sandbag behind her. It was the part of the competition where she most wanted to call it quits, she said.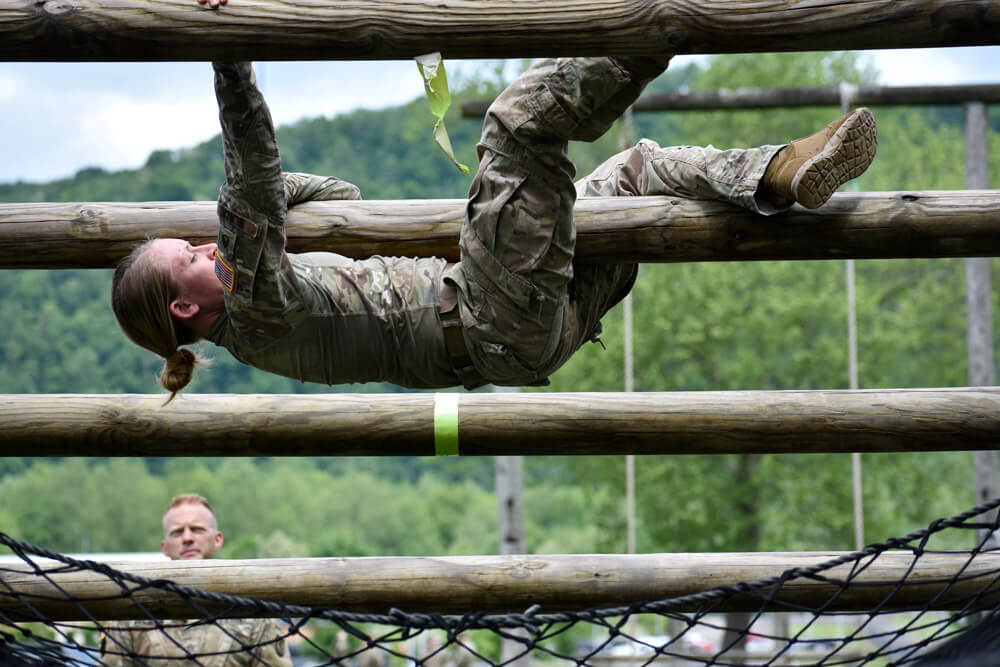 But she didn't. She just martialed her willpower and told her arms and legs to move forward one inch, one foot, at a time. It may not have been the part of Best Warrior where she shined the most, but it was the portion where SSG Black was pushed almost to her limits, as she succeeded in becoming the first woman to win Maryland's Best Warrior NCO Contest. 
The Army has been pushing its female Soldiers to the limits for decades now, and those women have answered with an indomitable will no different than their male counterparts. Perhaps like that sandbag dragging behind SSG Black, they have even had the additional challenge of proving their mettle in a vocation that has been dominated by men for millennia.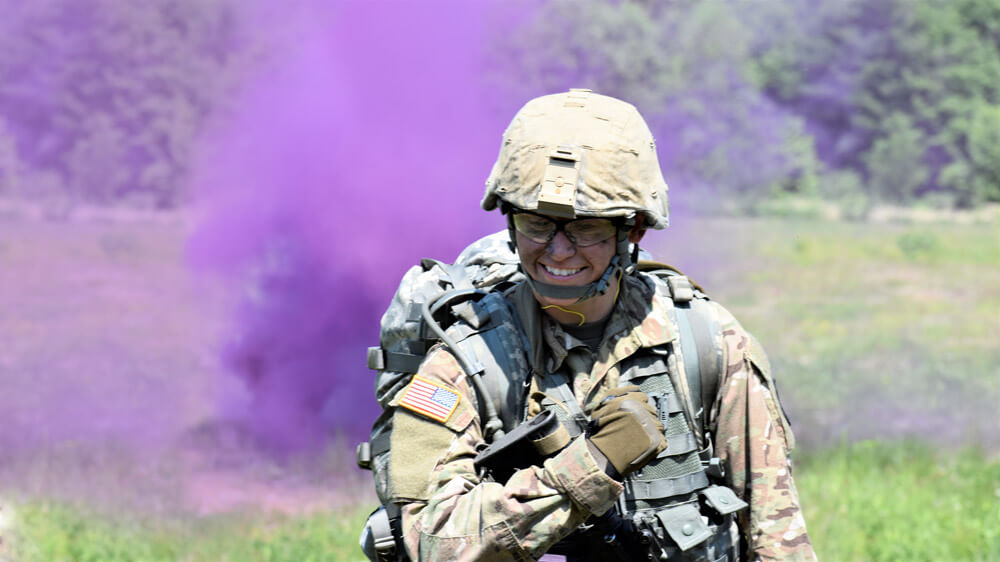 A Soldier is a Soldier first and foremost. That is how SSG Black said she sees it. Her accomplishment should reflect her commitment to the Army National Guard first and her proficiency as a Soldier. It should not be limited by preconceptions of gender, she said she believes.  If her service is to be seen as something of an example, she wants it to be as an example of a Soldier excelling, not only as a woman excelling.
"I understand that it is an accomplishment being the first female to win the competition for the State of Maryland, "she explained. "But I think most of all, I see myself as another Soldier. I think it's important for females to push themselves, I mean, for any Soldier actually, to always push themselves to be better and to continue to develop their strengths, whether it be emotional, mental or physical. And if there is any Soldier, being male, female, whatever, that is inspired by this, then that's great. I want to inspire any Soldier to always do their job to the best of their ability, no matter what it is."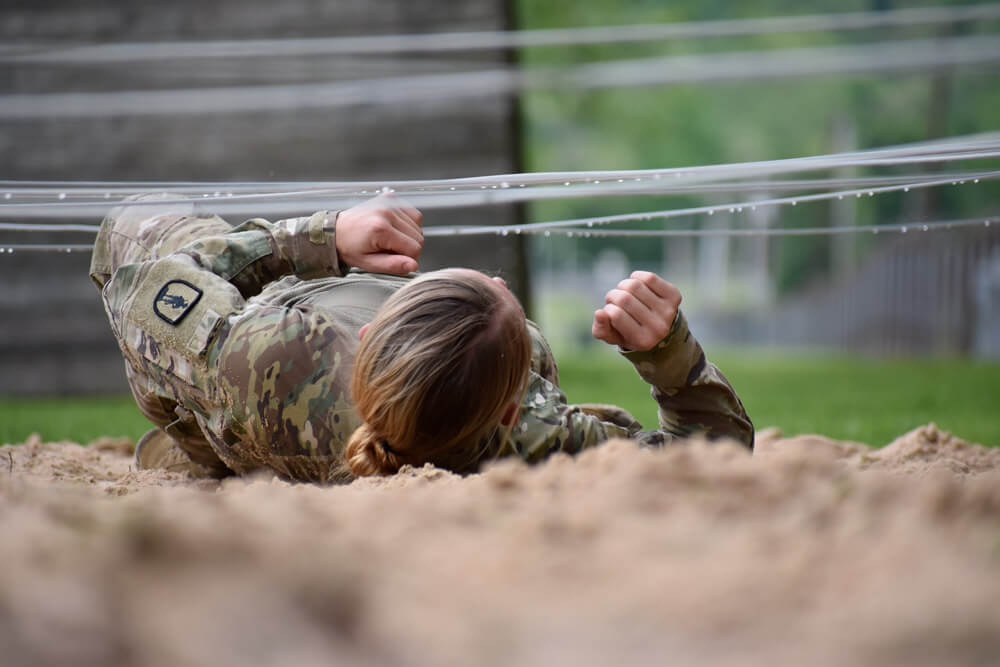 Inspiring her Soldiers to do better is SSG Black's day job. She is the Active Guard Reserve assistant course manager at the 70th Regimental Training Institute at Aberdeen Proving Grounds in Edgewood, Maryland. There she oversees the basic military police course, combat medic refresher course, foundational instructor training course and the comprehensive Soldier fitness course. 
SSG Black developed the comprehensive Soldier fitness course herself, revamping the previous course with the knowledge she had from being a master fitness instructor. She even brought in external experts to enhance the course, seeing that her students were fitted by staff from a running shoe store and making sure her Soldiers got all their wellness checks.
She made a good impression on more than one of her superiors. CSM Aarion Franklin with the 70th Armored Regiment was forthright about his first impression of SSG Black.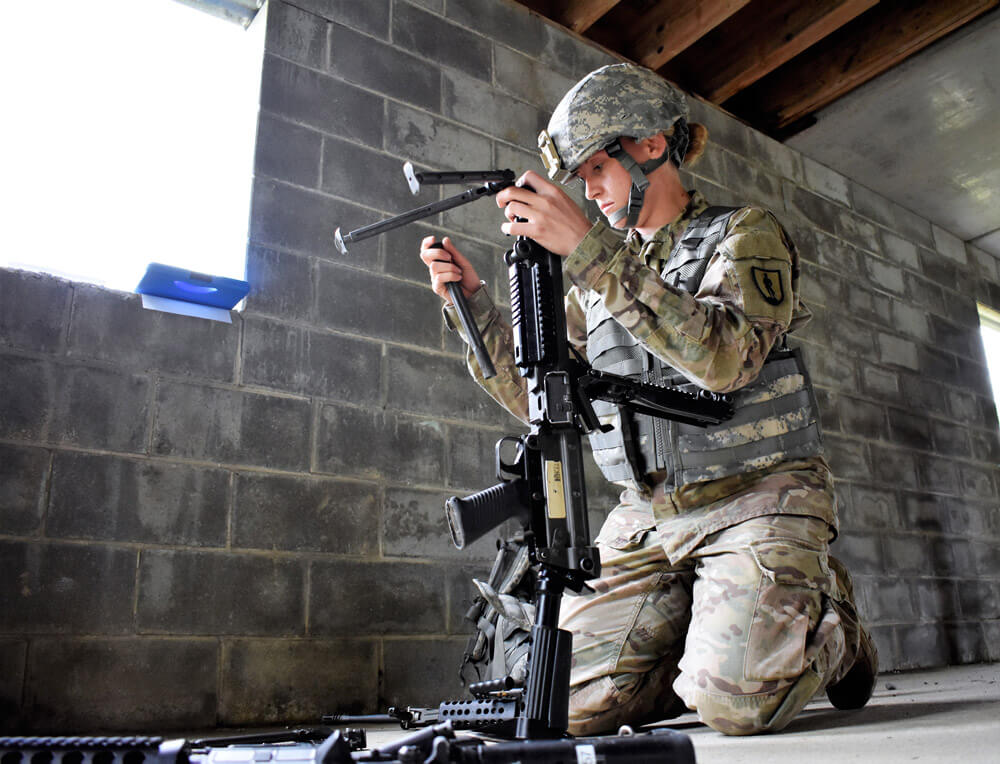 "Amazing," he said. "If you look at her biographical sketch, I mean, it's impressive. I had the opportunity to see her sketch and her last few evaluations. And again, just from an administrative standpoint, those qualifications were impressive. And then having met her in person, I was just as impressed—very well poised, very well spoken and very knowledgeable about her MOS."
CSM Franklin said the new commander of the 70th Regiment, COL Dan Williams, had his first day with the unit when it was executing the regiment's Best Warrior Competition, where SSG Black beat out every other noncommissioned officer (NCO) to take home Maryland's best NCO title and move on to the regional-level competition. 
 "This was his first impression of not only the organization, but SSG Black as a person," he noted. "And he had nothing but wonderful things to say and was impressed at how well she competed against everyone else."
SSG Black has a competitive spirit. It was not her first time pushing herself hard in service to her country. She came to Maryland after 10 years in the Montana Army National Guard with a background as a Raven drone operator. She had also competed in the Montana Best Warrior contest, but did not do nearly as well as she did this year in Maryland.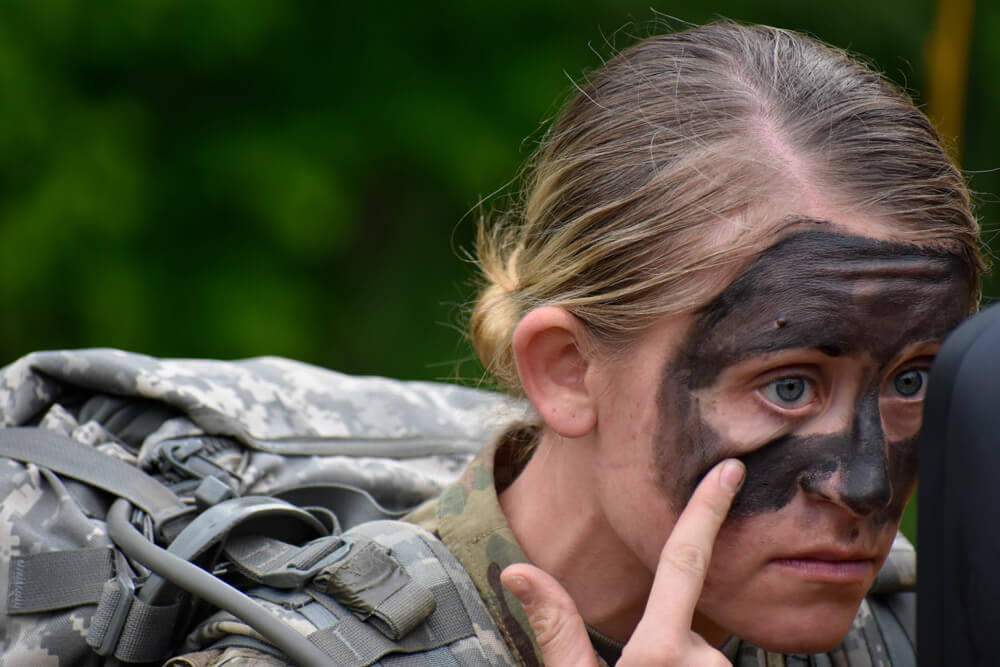 "I was more prepared," she explained. "I was more resilient this time, compared to the first time I did it in Montana. And I think in Montana, mentally I wasn't at the level that I should have been, which does play a huge role when you're competing in competitions like this. Most people think of the physical aspect of these competitions, because it definitely is physical— it tests every fiber of your body. But mentally, you have to be very strong to push yourself to the limit. Even when you think you're tired, you have to push yourself even farther. And I think I had that more this time competing in Maryland."
SSG Black said she had improved her mental competitiveness in the years between Best Warriors by reading about ways to improve mental stamina. She also felt she was probably just a better Soldier from having spent more time in the Guard. 
She needed that experience to excel at the contest. There were 13 others vying for first place in their respective categories. Lanes included a ruck march, field navigation, standing before a board, a written essay and a shooting stress test with a physical portion. 
SSG Black found the physical portion of the stress shoot to be the most daunting challenge, she said. 
She said the stress test played out as follows: flip a tractor tire; sprint; transition into shooting targets with the pistol, then drag a sled that carried a 180-pound dummy through the mud around a building 100 to 200 meters in perimeter; throw smoke grenades; shoot with the M4 rifle; then perform a low crawl where competitors drag a sandbag, then pick up the sandbag, move it up a hill and place it on the back of a four wheeler; and finally, grab two water jugs and carry them around a small open field to finish at the flagpole.
"I am not naturally gifted in my upper body strength, she explained. "That's something that I have to work on—like the tire flip. I just compensate by using more of my legs because I know that my upper body strength is not equal to my lower body strength. So, I struggled a little bit, but I did what I could and I got the job done."    
The next step for SSG Black in her Best Warrior journey was the regional competition in Camp Dawson, West Virginia. She expected the competition to be tough, including the physical lanes in the hill country where the competition was being held.  She was right. Unfortunately, she did not manage to take home the mantle of Best Warrior NCO from that contest. But she did place first in some of the lanes, CSM Franklin mentioned, who said he was very proud of the Soldier. 
And that is how SSG Black said she would like to ultimately be thought of—as a Soldier, one among many. Even in describing why the Best Warrior competition is important to her, she put her explanation in the context of how the contest helps Soldiers from all over the country. 
"I think it matters, because as Soldiers, we should always try to maintain our level of mental and physical fitness—keep up on our basic Soldiering skills," she said. "That's what this competition is, testing our ability to do those warrior tasks that every Soldier should be able to do. I think honestly, anybody and everybody should come to this competition, not with a goal of winning, but just to see what they should be maintaining throughout their entire career, and push themselves. Because when you do something like this, it helps develop your character and it makes you a better Soldier. So I think it's important for the Guard and the Army as a whole."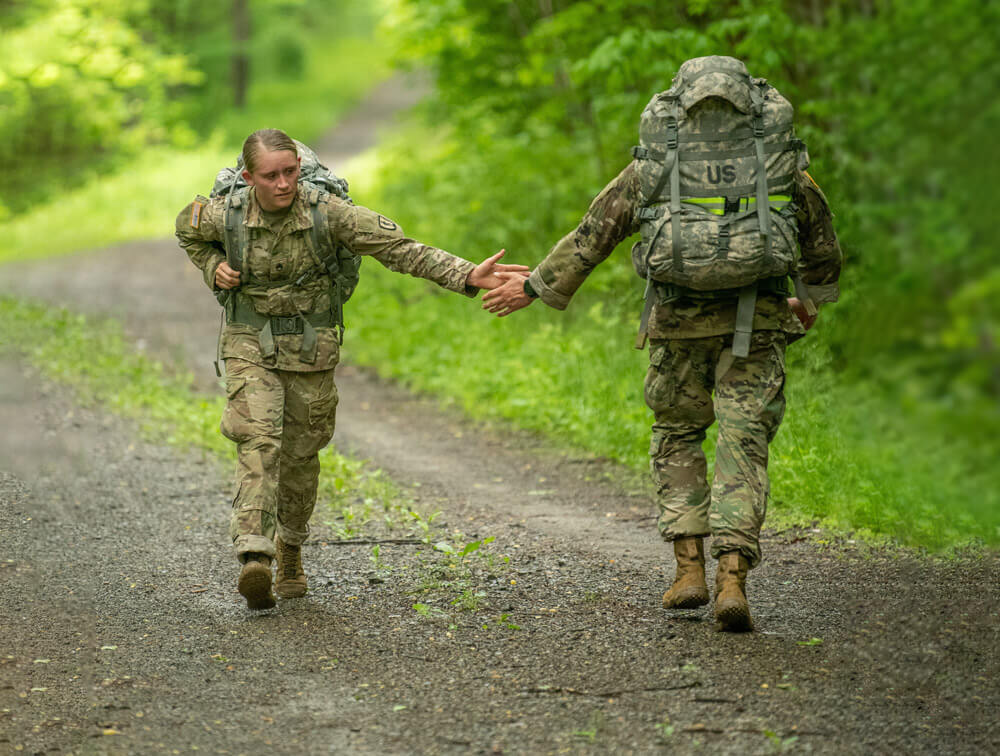 While what SSG Black says is true, CSM Franklin noted an additional benefit to her accomplishments. It was the benefit where SSG Black and other female Soldiers like her are making it loud and clear to the Army what women warriors are capable of, that they can excel at being a Soldier as much as their male counterparts, and have just as much passion and dedication to their duty.
"You know, she's a Soldier. But, I mean, to me, I think it's changing perception," commented CSM Franklin. "There were several people at the State competition, who didn't witness all of the events and asked how she placed in the physical challenge. When I said that she won the ruck march competition in her category, their eyes got a little bit wide. We had a secondary fitness challenge, like grass drills, and she placed ahead of a number of the male competitors in that category.  I think that, that got people's attention.  I'd take SSG Black anywhere with me, I don't care what the mission was."
By Staff Writter Matthew Liptak
Maryland Army National Guard photos by MAJ Kurt Rauschenberg