"The Best Warrior Competition opened my eyes to a drive for success and made me want to apply it to different parts of my life," said SFC Beau Detrick with November Company, Southern Region, Illinois Army National Guard Recruiting and Retention.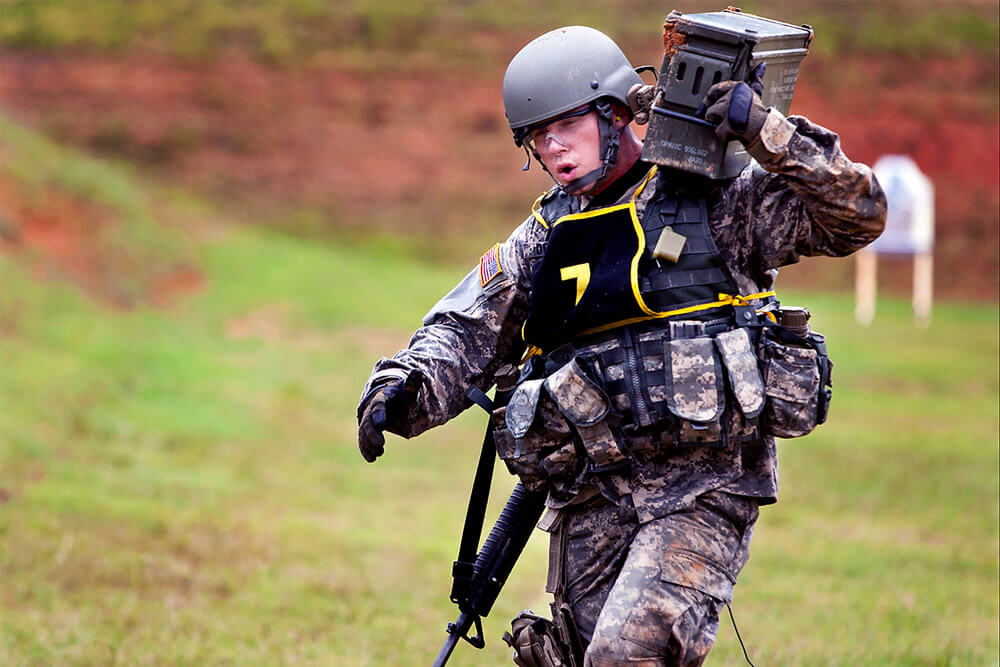 In 2012, then-SSG Detrick competed in the Best Warrior NCO Competition. While he did not come in first place that year, he placed in the top four – making him one of the top four NCOs in the entire U.S. Army.  The experience transformed him.
"It made me hungry," said SFC Detrick, recalling the contest. "Hard work really makes things happen. I trained relentlessly for the competition – hours and hours and hours every single day. [It made me think], 'If I take that same drive and apply it to the job I do every day, I'm just going to hold on and see where this goes.'"
In the years since 2012, that work ethic and commitment to honing his craft have taken him far. Having moved on from his original MOS as a wheeled vehicle mechanic, SFC Detrick is now one of the top performing recruiters in the entire Army National Guard.
Shortly after enlisting, he saw an opportunity to move into recruiting and took advantage. He said it fit well with his college schedule – as he was then still pursuing his bachelor's degree – plus it offered the benefit of full-time pay. SFC Detrick worked his way up from functioning as an assistant in the Recruiting and Retention Command to graduating from Recruiter School and becoming a full-time recruiter. He then continued to excel from being a novice recruiter to one of the best in the Nation.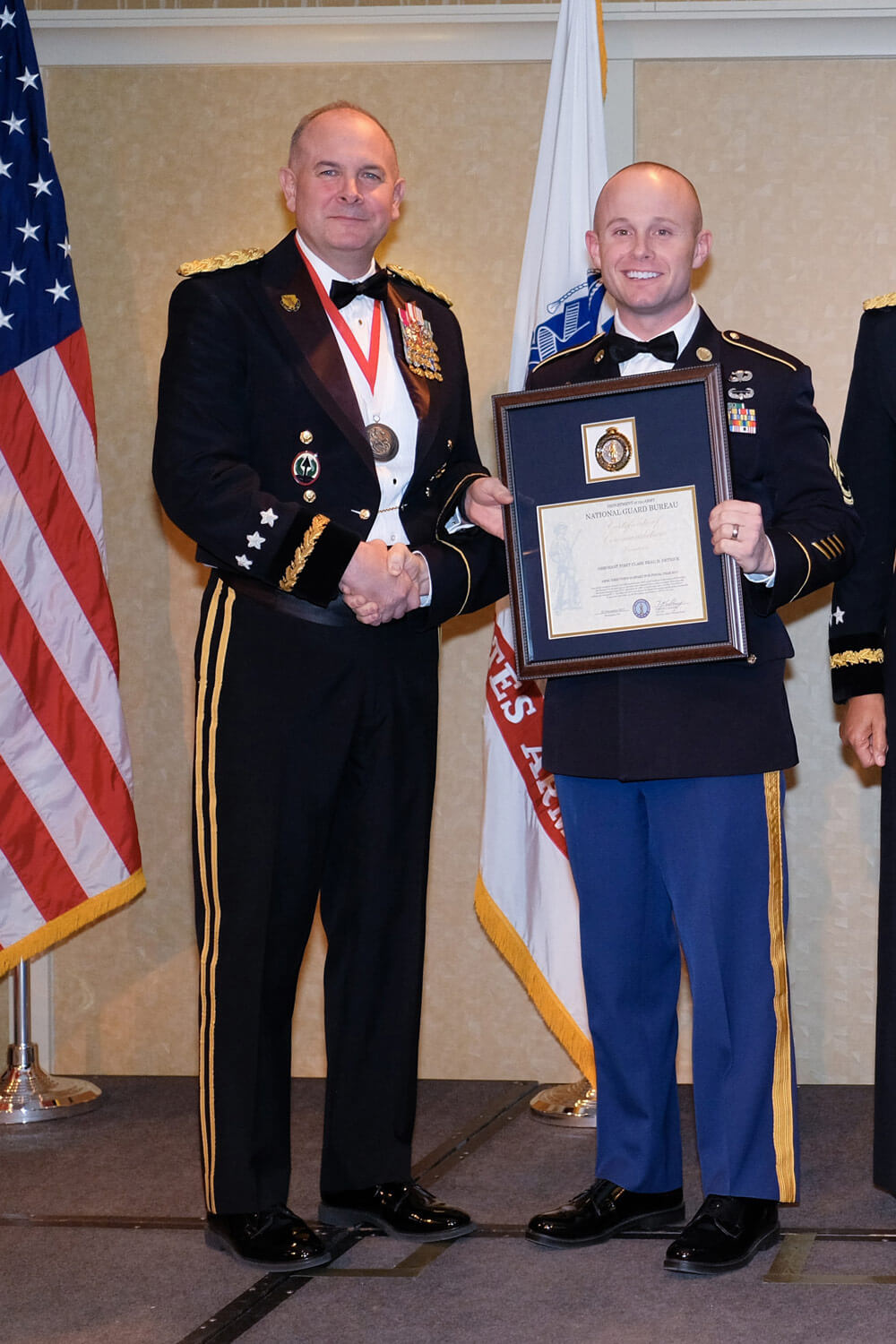 "It's one of the most amazing blessings that I've ever had because I didn't realize how much it would do for me or how I would benefit from it until I started getting into it," SFC Detrick said, reflecting over his career. "Being able to talk to people and present a point effectively was something that I guess came natural to me. Maybe I just like to talk to people. I don't know. It definitely has worked out."
Recruiting has more than just "worked out" for SFC Detrick. His record number of recruits in a single year is 32. Last year, all of his 24 recruits had a training-pipeline success of 100 percent, which he said is a hard standard to meet.
"It comes down to enlisting the right people, but then also managing those people as well," SFC Detrick explained.
He attributes his recruitment success to hard work and Soldier-care. No recruit's question is undeserving of his attention, he said. He noted that he tries to leave each recruit with the feeling that he is approachable and available as a resource on every Army National Guard-related subject. That focus on individual care and attention has translated to recruit referrals, which has ultimately led to continued success for SFC Detrick.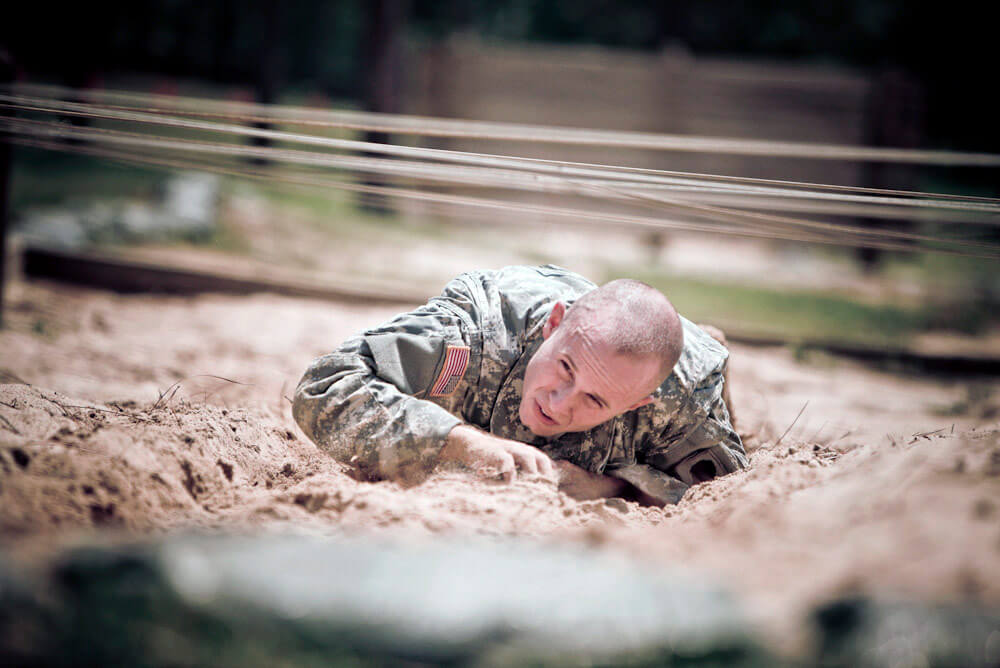 "I do my absolute best to take care of Soldiers. There are no two enlistments that have been the same where I could say, 'You do this and you'll be successful.' Everyone has been different."
Last year, SFC Detrick won the Illinois Army National Guard's State "Director 54" Award and was named Recruiting and Retention NCO of the Year. He went on to win the Strength Maintenance Advisory Group Regional Award and placed in the top seven at the national level. SFC Detrick was honored as the 2017 Association of the United States Army Gateway Chapter Recruiter of the Year, and won the 2017 Paul McDade Award for recruiting. He is also a three-time "9 in 90" Recruitment Challenge winner.
"[For the Director 54,] it's the total Soldier concept – where they look at community involvement, look at your fitness scores, your ability as a [combat]Soldier and then your ability to do your job well," he said. "I was in essence in the top seven of the nation in my field."
At the Army National Guard Recruiting awards ceremony, LTC Darren Horton, commander of the Illinois Army National Guard Recruiting and Retention Battalion said, "SFC Detrick's recruiting accomplishments in Fiscal Year 2017 were remarkable. He enlisted 24 Soldiers and every one of his enlistments completed basic and advanced training." He added that SFC Detrick not only gets consistent results, but always overproduces.
To top it all off, SFC Detrick has kept up his Best Warrior standards and continues to score 300 on his APFTs, even after 13 years in the Guard.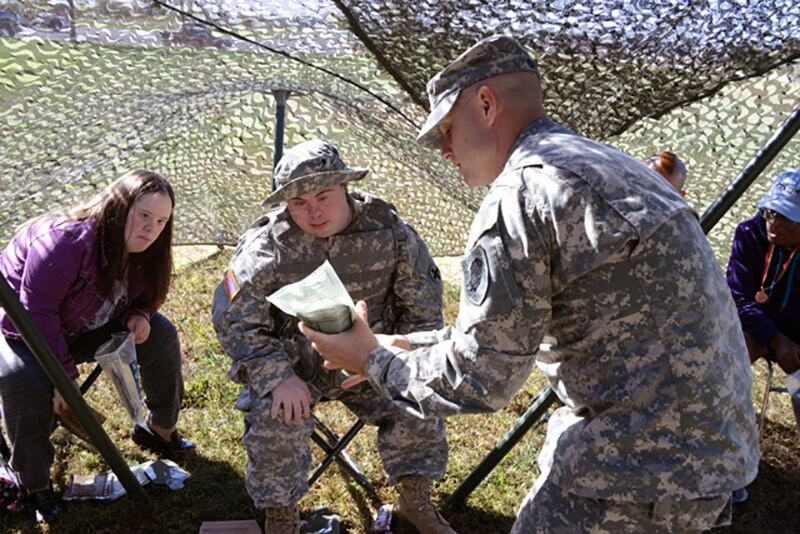 "If I'm being honest, I'm violently competitive," he admitted. "When I don't get a 300, a 298 will just eat me alive."
Balancing his military life with his civilian life, SFC Detrick puts the same level of excellence and dedication into the work he does within his community. He lives in the small Midwestern community of Marion, Illinois, and is known throughout the town for his civic service and volunteer work. In fact, he was named the 2017 Greater Marion Area Chamber of Commerce Citizen of the Year.
"For where I live and where I work – a town of 17,500 I believe – it's a big deal for my little piece of the world to find out I was awarded citizen of the year," he said. "It's just incredible. It validated my hard work. To be recognized like that just blew me away. It was so cool."
SFC Detrick's work as a recruiter keeps him in close contact with many of the local high schools, so it's not surprising that much of his volunteer service revolves around helping kids in the community.  One youth organization SFC Detrick is very involved with is the Future Farmers of America, officially called the National FFA Organization. FFA is a career and technical student organization that promotes and supports agricultural education for middle and high school students.
SFC Detrick works with FFA as a youth mentor and coach, and serves as the alumni president.  He teaches interviewing skills to students as part of the process to help them prepare for the next step on their paths to finding a career.
In addition to working with the FFA, SFC Detrick is a board member of the Marion Chamber of Commerce, a member of the Illinois Farm Bureau and is involved in the local Veteran community.
CPT Russell Hayes, South Region OIC for the Illinois Army National Guard Recruiting and Retention Battalion, said that he has been impressed with SFC Detrick's commitment to community. He noted that he believes this is part of what makes the quintessential Guard Soldier.
"That's what differentiates us from other branches of Service – that we live and work in the communities that we serve," CPT Hayes said. "It's extremely important for us to be involved in our communities – inside and outside the uniform. The opportunity to serve your community, the people you live and work with, your family, your friends, your acquaintances, your fellow citizens – that is one thing that is extremely important for us."
In his down time, SFC Detrick is a family man who likes to spend time hunting, gardening and beekeeping on the 45 timber-strewn acres he owns just outside of town.
"I have a family and we live in the woods," he said. "It's nice to have a garden and be able to grow your own produce. As a result of beekeeping, I get to harvest honey. With that, I can have my own quart of honey that I can have throughout the year to make coffee or tea."
Given the work ethic required to keep up his ever-growing list of achievements – both within the Army National Guard and within his community – it's not surprising that SFC Detrick might want to take a minute to relax with a nice cup of tea and honey in his off time. Once he is back on the clock, it's full steam ahead.
"It's such an amazing year where all these good things are happening," he said. "It makes me want to push even harder."
By Staff Writer Matthew Liptak