The Washington, D.C., Civil Support Team
The 22 Active Guard Reserve Soldiers and Airmen of the Washington D.C. Army National Guard 33rd Civil Support Team (CST) are by no means the largest unit in the Army National Guard; however, they play a huge role in protecting the Nation's Capital and many of the Nation's most prominent officials. Though they keep a low profile, D.C.'s CST is often in the background of America's most high-profile and high-security events.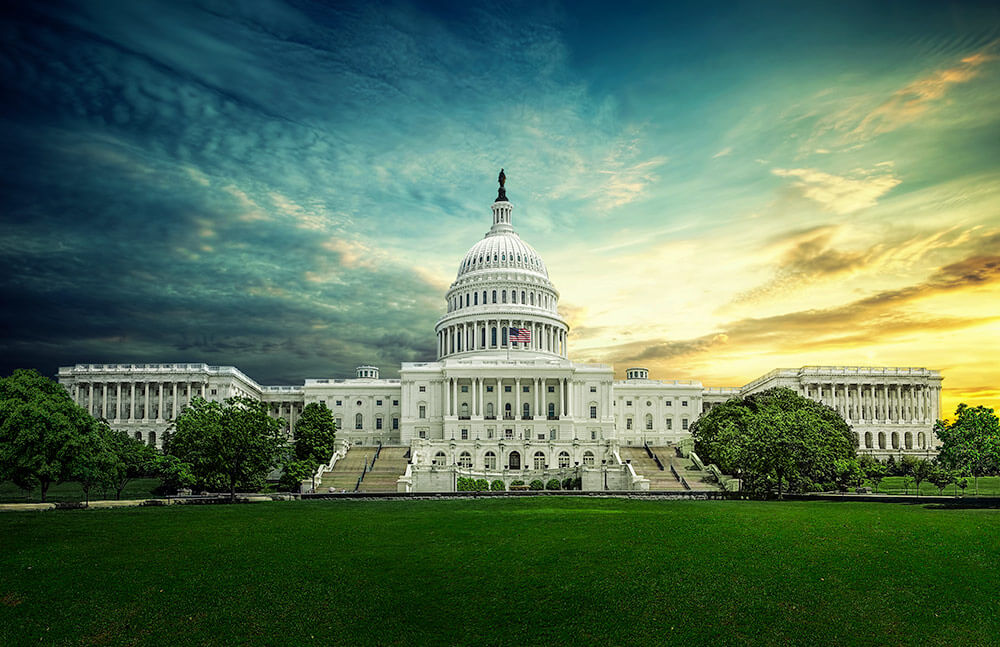 When it comes to the work of a CST, most people think strictly of the units' emergency work responding to direct Chemical, Biological, Radiological and Nuclear (CBRN) incidents. Many do not realize that these units also play an integral role in assessing threats and providing security well before the occurrence of an actual CBRN event. Like many U.S. Army units, CSTs spend far more time working to detect and prevent threats than they ever do responding to them.
The men and women of D.C.'s 33rd CST, and the D.C. National Guard as a whole, are unique among the hundreds of thousands of Guard Soldiers in America, in that they are vested with the task of protecting the Nation's Capital and in that they are the only National Guard organization activated solely by the President of the United States for natural and civil emergencies. 
"We probably interact more with federal agencies than any other team just based on where we are," said SFC Christopher Miller, hazard modeler and operations noncommissioned officer in charge for the 33rd.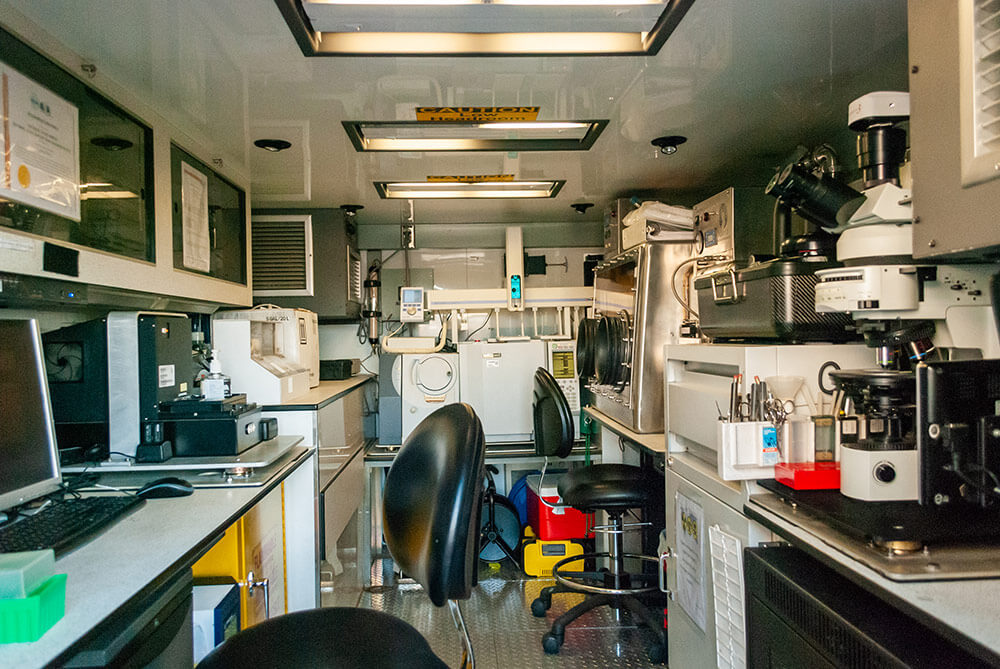 LTC Joel A. Smith, commander of the 33rd CST, shared a similar sentiment. "I think the uniqueness of D.C. is all the different jurisdictions that we work with. Things here quickly go from local to federal and kind of co-mingle. When you [move] 10 feet over, you're in a different jurisdiction."
To ensure the National Guard, federal and local government assets are always prepared to effectively partner together whenever the need arises, the 33rd CST executes roughly a dozen joint training exercises every year in partnership with local agencies and first responders. LTC Smith said over the years he has seen marked improvement in the interagency interoperability of all organizations involved in the exercises, including the 33rd. According to LTC Smith, both technology and more advanced training are responsible for these advancements.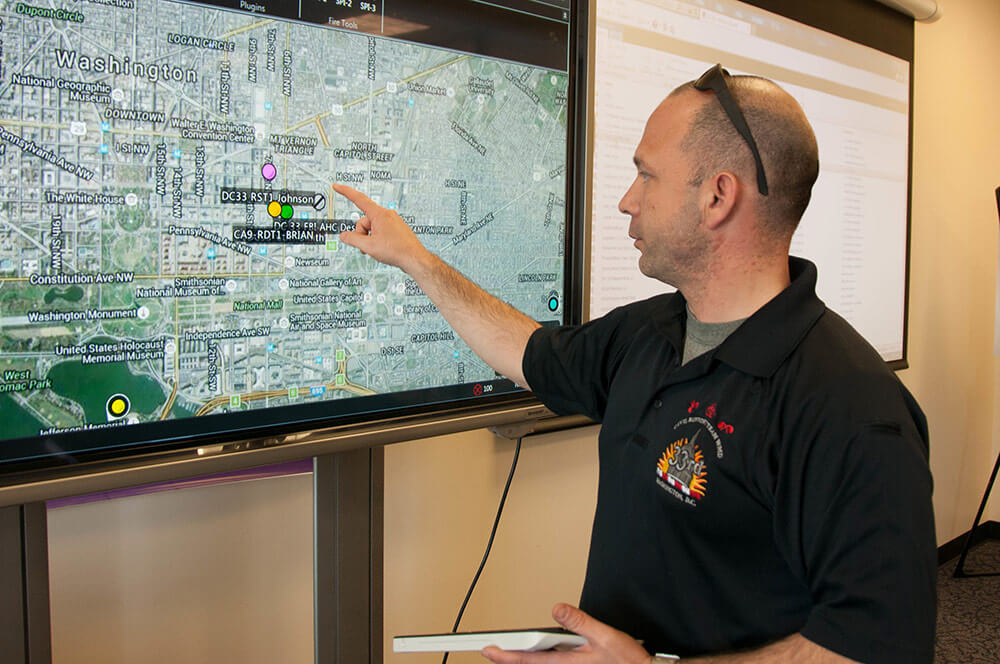 The 33rd CST is on duty for roughly a dozen high-profile special events a year plus a handful of National Special Security Events (NSSEs), according to LTC Smith. An NSSE is a nationally significant, high-visibility event that, due to its political, economic, social or religious consequence, has been designated a high-risk target for domestic or international terrorism, requiring the presence of the head of the Secret Service. 
"Some States may not see one of those [NSSEs] in an entire year and we're seeing two to three every year," LTC Smith commented. "And then we also have large events like the presidential inauguration, nuclear security summits, or the Papal visit, where we have 7,000 to 8,000 National Guard Soldiers [on duty] here."
For those larger events, the 33rd could be directing over 200-plus CST personnel who have been assigned to the event, LTC Smith said. Just supporting those events and standing up a task force to manage that number of people can be challenging.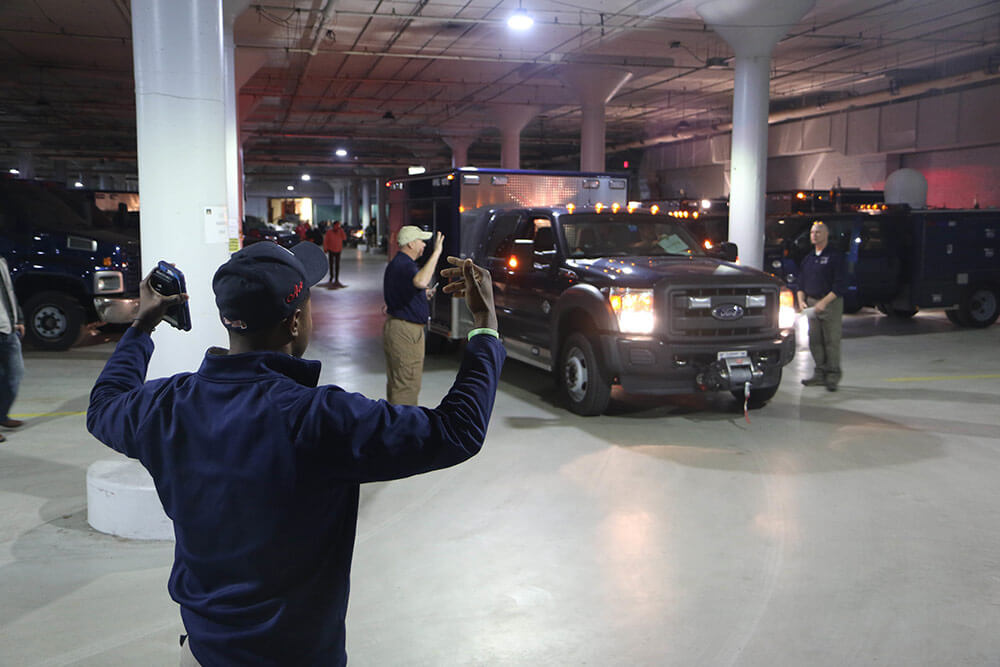 "It becomes a personnel issue of doing a lot of stuff with a little bit of people," he explained. 
The 33rd CST was on duty during the 2018 Presidential State of the Union Address held in Washington, D.C., at the Capitol building. For such a high-security event, the 33rd calls on the help of CSTs from the Maryland, Delaware, Kentucky and West Virginia Army National Guards.
"There are 57 [civil support] teams out there, and we work interchangeably with each other," said LTC Smith. "That's pretty standard for everything we do here. We have multiple CST members supporting, just because most of these events require more than a 22-person team can handle."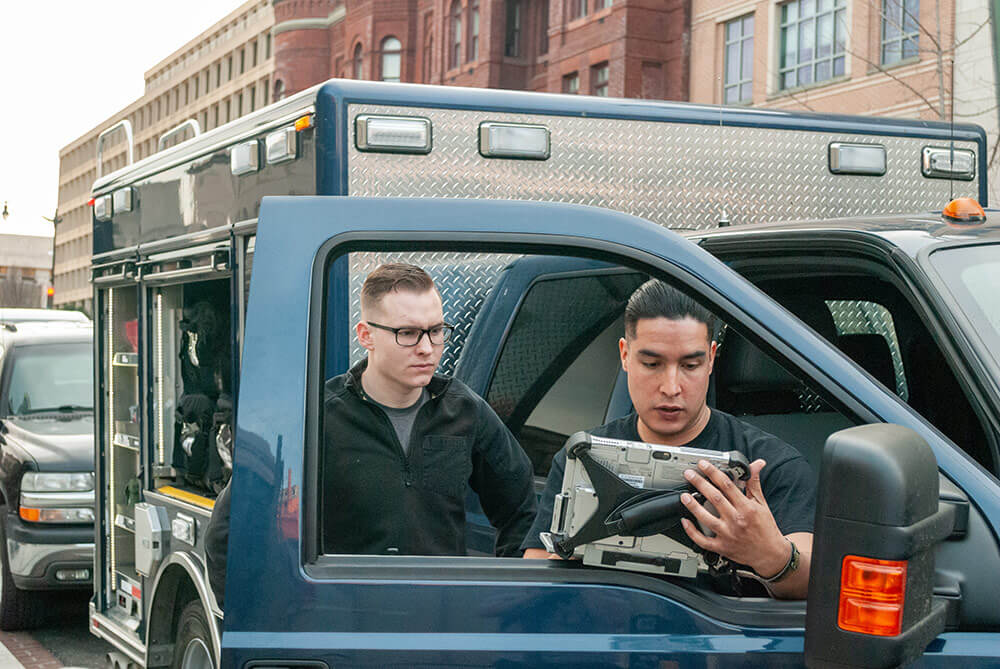 During high-profile events like the State of the Union, the 33rd and supporting CST units partner with a Joint Hazard Assessment Team (JHAT). The State of the Union JHAT was made up of Army National Guard CSTs—led by the 33rd—the Federal Bureau of Investigation, the Washington, D.C. Fire Department, the Metropolitan Police Department, the Capitol Police and U.S. Park Police. 
"Our team is the monitoring detection arm of a [JHAT]," said LTC Smith. "In a hazmat incident for a chemical, biological, radiological incident, they would call our team to do the initial assessment—monitoring and detection. It could be technical decontamination, or they might need our mobile laboratory or communication support."
According to LTC Smith, the Army supplies the 33rd CST with cutting-edge equipment and technology. The unit is often fielded with new equipment and systems even before its active duty counterparts. 
The unit's rolling equipment includes a command vehicle, operations trailer, a communications vehicle that provides a broad array of secure communications, several general-purpose vehicles and a common analytical laboratory system (CALS). The CALS is a $2 million mobile laboratory that provides scientific analysis, diagnostic and investigative capabilities on a truck platform. It includes equipment capable of detecting and identifying threatening CBRN agents, enabling field commanders to make more informed decisions concerning risk management for both Soldiers and the public.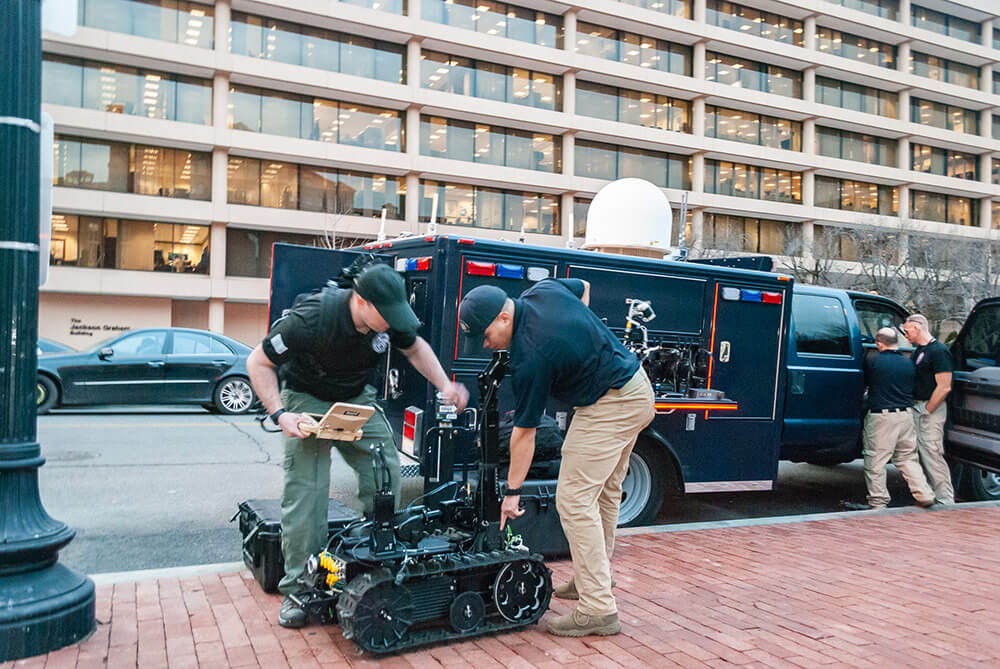 The unit is scheduled to receive a new CALS in May of 2019. The new CALS will be larger and packed with even more equipment. It will also feature a more ergonomic environment for the Soldiers.
Another of the unit's newest pieces of technology is the National Guard CBRN Response Enterprise (CRE) Information Management System (NG CIMS)—a system of record designed to provide CSTs, CBRN Enhanced Response Force Packages (CERFPs) and Homeland Response Forces with a standardized tactical-level common operating picture and situational understanding tool to manage mission operations and information. The NG CIMS also provides a suite of software applications and devices that allow the exchange of secure information between CRE forces and with other Department of Defense and local government first responders.
The 33rd is one of a handful of units to receive the technology. National Guard CST units from Virginia, Hawaii, Massachusetts, California and Oregon are also part of the leading groups using the new system. 
"[The NG CIMS] has been eight years of blood, sweat and tears in development," said CPT Keith Hapenney of the 33rd CST. "I love it. Really what it's done is it's allowed for tactical-level command and control, and tactical level management of information. [We can] direct down-on-the-ground. Individuals can integrate together quickly and effectively. We can pull sensor data. We can share pictures through a pack we call the Awareness Kit. It gives us situational awareness, much faster than in previous instances."
Many CST Soldiers are drawn to the work because of the unique and high-tech nature of the missions completed by the units. 
On the day of the 2019 Presidential State of the Union Address, SPC Jontarius Clay was the newest member of the 33rd's survey team. In fact, the State of the Union was his first day on the job.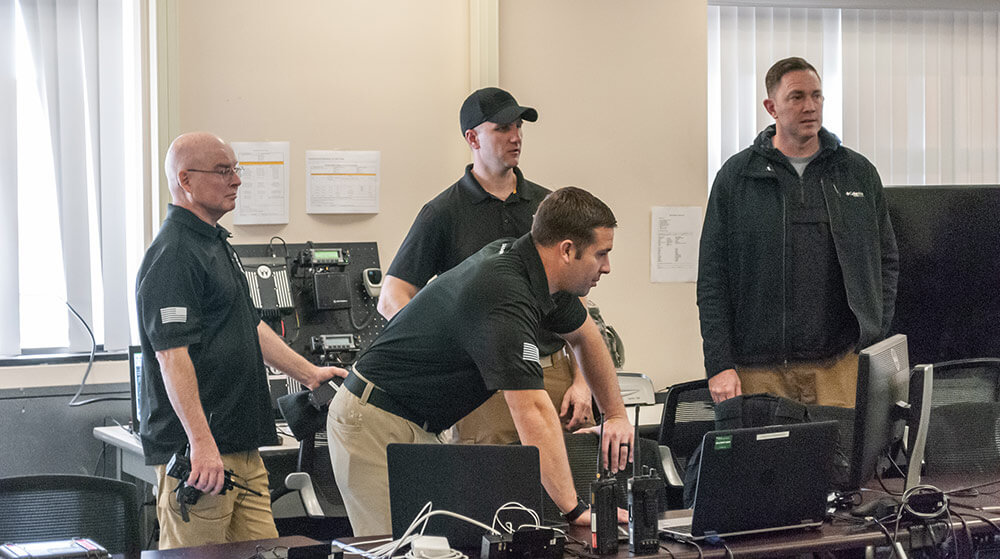 "I'm excited because this is what I want to do," SPC Clay said. "I've heard great things about CST. I've heard that [the 33rd] is the best that the D.C. Guard has to offer. That's what I want to be—the best."
This sentiment was echoed by LTC Smith.  "I really love the science and technology," he stated.
The commander started out in field artillery. He said that, like many Soldiers, he enjoyed being able to blow things up, but that the enjoyment placed a distant second compared to the satisfaction he has gained from being a part of the 33rd CST. 
"What's kept me in this field for so long is I see the impact on a day-to-day [basis]," LTC Smith explained. "When we deploy and go overseas, [as Soldiers] we see the immediate impact of what we do. [When we work domestically,] we can go long periods of time without seeing that impact. With the CST, I see it when I'm working with first responders and with agencies. I see the impact of what we're doing every day."
Working as one of America's low-profile protectors in a CST unit is a unique opportunity for any Soldier. It is even more unique for the members of D.C.'s 33rd CST. Those who have found a home in this incredibly active CST, say there is no better opportunity in the Army National Guard.
 "For me, this has been the best job in the Guard," LTC Smith said.  
By Staff Writer Matthew Liptak