Former Best Ranger and OCR Champ Reaches for Olympic Pentathlon
Captain Robert Killian has never been one to set the bar low. He is a ferocious competitor, with an indomitable spirit. Of the many winning titles under his belt, two of the most notable are his first-place win in 2015 of the obstacle-laced Spartan Race World Championship and his 2016 win of the Army's Best Ranger competition. CPT Killian and his partner, SSG Erich Friedlein, made history as the first-ever Army National Guard team to win Best Ranger.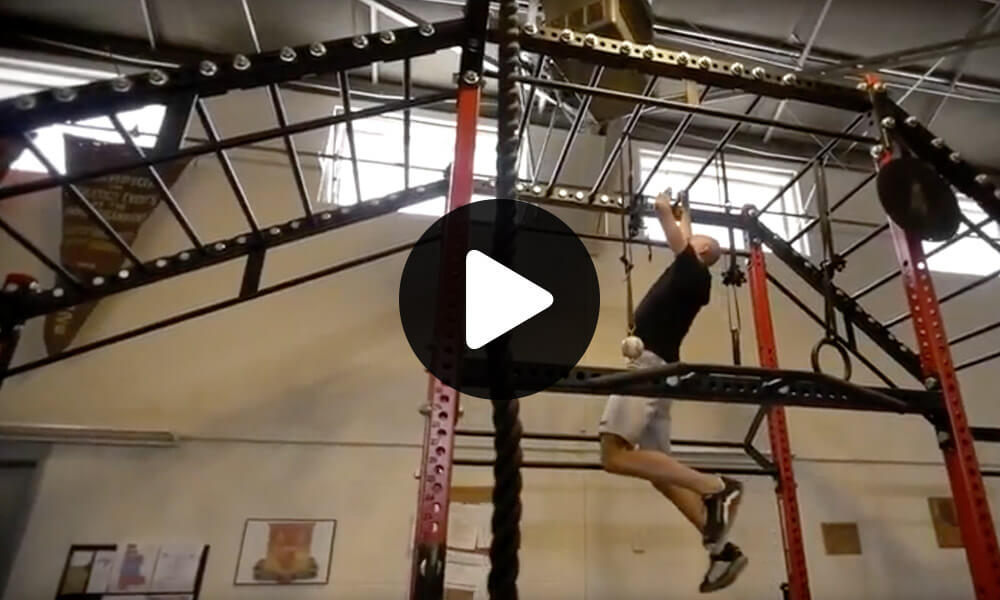 Since winning the coveted title of Best Ranger, the Green Beret officer from Special Operations Detachment Korea (SOD-K), Colorado Army National Guard, has kept plenty busy. Last year he placed first in the Green Beret Challenge Operators Course, and he and SSG Friedlein placed third at the 2017 Best Ranger Competition. CPT Killian also placed in 21 elite Spartan races in 2017, garnering 15 Gold, 2 Silver and 4 Bronze Spartan Medals.
Having championed in an impressive list of wins, CPT Killian said that for his subsequent move, he has set his sights on a higher tier of competitive challenges. His next goal: becoming a premier athlete of the Army's World Class Athletic Program (WCAP) and, one day, an Olympian.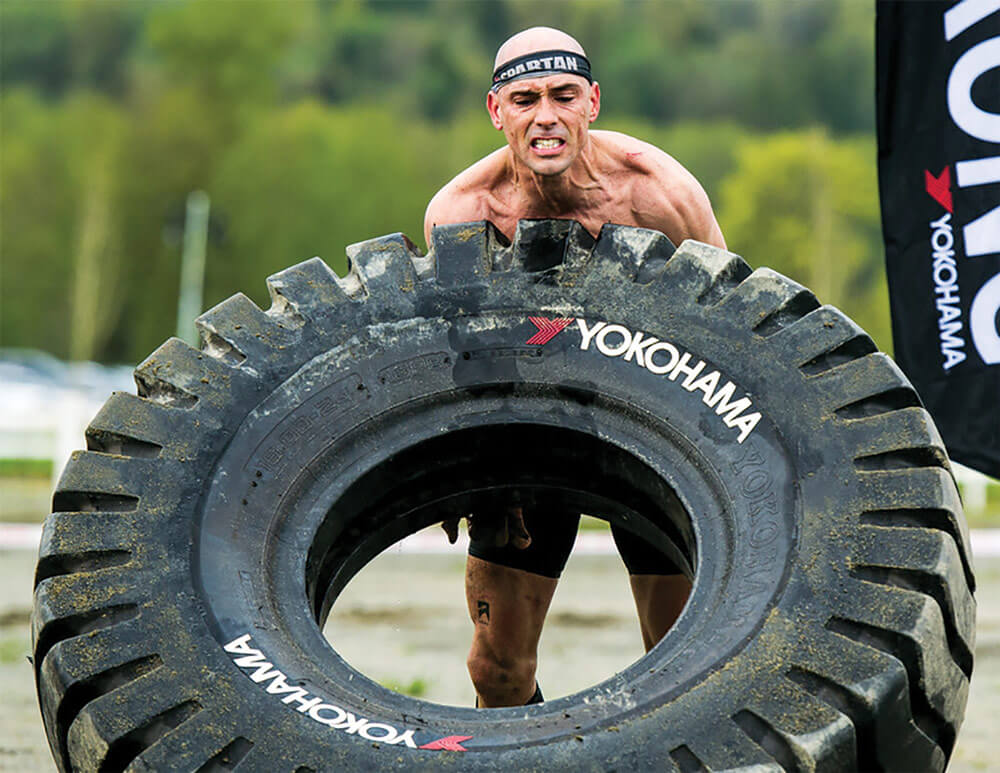 With a long-term goal of going to the Olympics, it is understandable that CPT Killian would want to be a part of the renowned WCAP. Since 1948, the Army has sent 446 Soldiers, from all three Army components, to the Olympics – winning a total of 111 medals, according to a WCAP report. Fifty-five WCAP Army Athletes have won Gold, Silver and Bronze medals in both the summer and winter Olympic Games.
CPT Killian noted that he would like to enter the WCAP in order to train for the pentathlon. He is already off to a good start with this new genre of competition, as he placed second place in the 2017 USA Modern Pentathlon Laser Pistol National Championships. The modern pentathlon is similar to the obstacle course events CPT Killian has conquered in the past, in that they include several strenuous events. The current Olympic pentathlon includes pistol shooting, fencing, swimming, horse riding and running. These segments of the competition are all scheduled as a one-day event during the summer games.
Obstacle Course Racing (OCR) – CPT Killian's niche sport – is considered to be the fastest growing, large-group sport in the world, according to United States Obstacle Course Racing, the governing organization for obstacle sports in America. CPT Killian said he believes, in addition to his overall skill as an athlete, his track record as a consistently high-ranking competitor in some of the biggest OCR venues in the world makes him a good candidate for WCAP. Based on initial conversations with WCAP leadership, CPT Killian said in order to solidify a slot for pentathlon training, he needs to rack up more pentathlon race wins. "So, I'm going to focus 2018 on [pentathlons]," he said.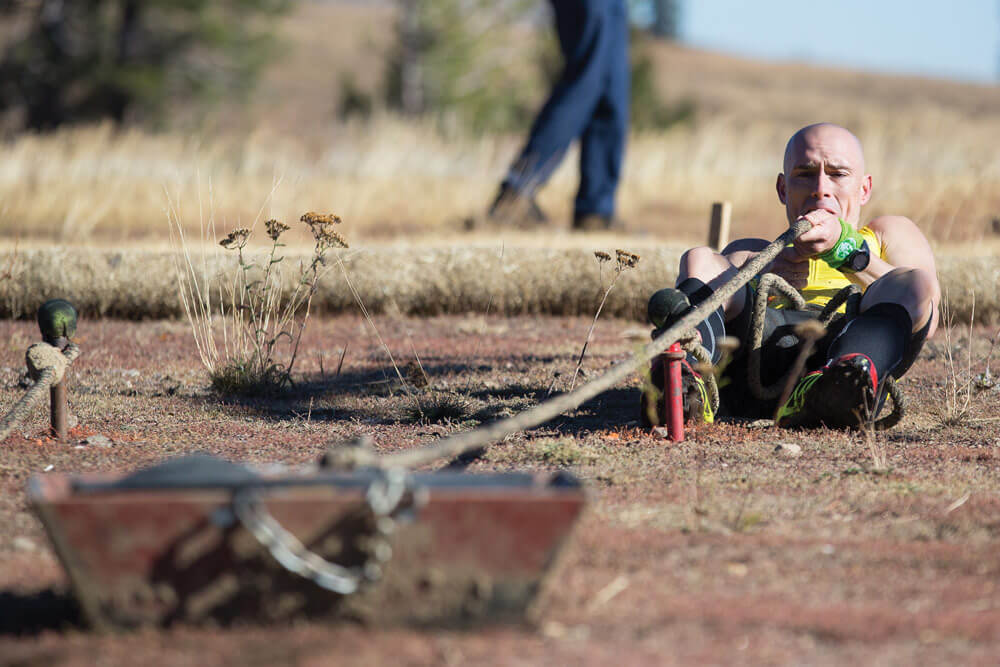 But CPT Killian isn't waiting on the WCAP alone to advance his career.  As noted earlier, he has continued with OCR over the last year. In 2017 – along with placing in the top three at several other races – he won first place at both the Dallas Ultra Beast and the Tougher Colorado. He took second place when he raced 105 miles in 24 hours at the World's Toughest Mudder near Las Vegas, Nevada, and he took third place in yet another Spartan World Championship Race.
At the time of his interview with Citizen-Soldier, CPT Killian was in the midst of a six-week recovery phase of his competition cycle. He was taking time to let his body recuperate from the rigors of the multiple, back-to-back contests. But even in recovery phase, his body doesn't get a total reprieve.  He avoids high-intensity exercise, but still works out.
That more-relaxed workout usually consists of training three to four hours a day, six days a week.  Ever mindful of his "dad duty," he first drops off his kids at school, and then it's on to the gym for swimming. After lunch, CPT Killian begins an afternoon run, followed by 20 or 30 minutes of functional fitness around the house – he has a pull-up bar, sand bags and some dumbbells in his home. On the weekends, he'll go running in the mountains.
"The times I'm not working out, I have sponsorship obligations," he said. "I'm either doing interviews or I'm meeting with sponsors for photo shoots or I'm filming B-roll for an episode that's about to come out on TV." (In 2017, CPT Killian was a regular on two television series – Spartan Ultimate Team Challenge and Steve Austin's Broken Skull Challenge.)
That's his downtime, and it does not include his Army National Guard duties. CPT Killian is key-development qualified as a Special Forces commander and, regardless of his schedule that stays jam-packed even in his downtime, he keeps his service to the Guard a top priority. In 2017, with the exception of two drills that he made up, CPT Killian was on duty for every drill – including his unit's two weeks of training in South Korea. In an effort to avoid conflicts, he said he forecasts his calendar far in advance, and gives his senior officers as much advanced notice as possible when conflicts do arise. As a last resort, he does split training to remain compliant with his Army National Guard obligations.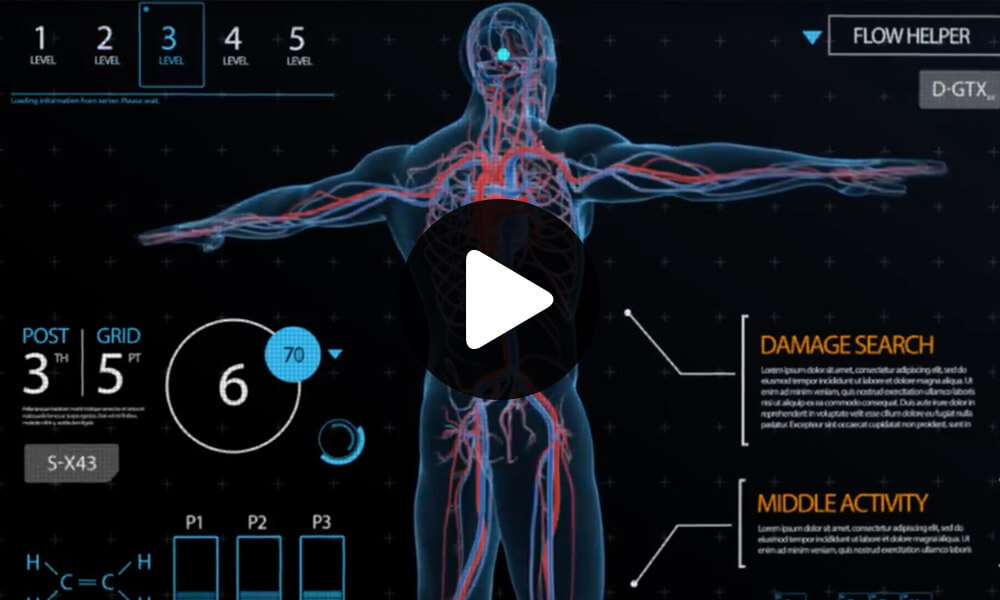 In fact, CPT Killian's dedication to the Guard seems to outweigh his love of OCR. The master athlete said another of his goals is to attain 20 years of active duty service.
"I have 12 years' active federal service. If I get on WCAP, I'll actually be on active duty. If I was offered an AGR [Active Guard Reserve] job or an active duty position for five or more years, I would leave OCR. I'd still do OCR events, but I'd be like the guys who just do two races a year. I wouldn't try to do all of the series races."
Even with aspirations of working full-time for the military, CPT Killian is still a huge advocate for OCR as an up-and-coming sport. He is quick to encourage both Soldiers and civilians to get involved – just as he encouraged the man who would become his partner in the history-making Army National Guard Best Ranger team – SSG Friedlein – to get involved in the sport.
"I think anybody can do it," SSG Friedlein said of OCR. "You don't have to be an elite athlete like Rob. Everybody I've talked to, that has decided to do it, has always enjoyed it."
CPT Killian expressed a similar view. "Anyone can go out and do an obstacle course race," he said. "Just go out and do one. That's the best advice I can give someone.  I went out and did it, and I got addicted to them. It's so much fun.  And the fact that it is different every race is so exciting. You don't know what to expect."
As challenging as OCRs can be, both CPT Killian and SSG Friedlein agreed that they do not compare to the way the Best Ranger Competition tests a Soldier.  Best Ranger is a multi-day event with no scheduled sleeping or eating for the participants. Spartan World Championship is a two-hour obstacle course race.
There are similarities though. In fact, the Best Ranger competition now incorporates a Spartan race. On day two of Best Ranger, four hours after completing an up-to-20-mile ruck march, competing Rangers and Ranger-Qualified Guard Soldiers are up early at the starting line of a Spartan Race. The Army competitors share a course with civilians competing in the race, but the Soldiers start on the course a half hour before the civilian competitors to ensure continuity for the Best Ranger contest.
"It's fun to be sharing the course with civilians because they get to see the Rangers out there, and then they get exposed to what the Best Ranger competition is," SSG Friedlein said. "They realize that they can go watch it. A lot of people end up [coming] from the Spartan and sticking around to watch the Best Ranger competition."
This year the Best Ranger competition was April 13–15. At the time of publication, CPT Killian had no specific plans to compete for what would be his sixth time at the Best Ranger event, but SSG Friedlein did. The Army National Guard planned to field four two-man teams for Best Ranger. The staff sergeant noted that oftentimes competitors get injured during the two-month training leading up to the contest and that contingency team members are sometimes needed.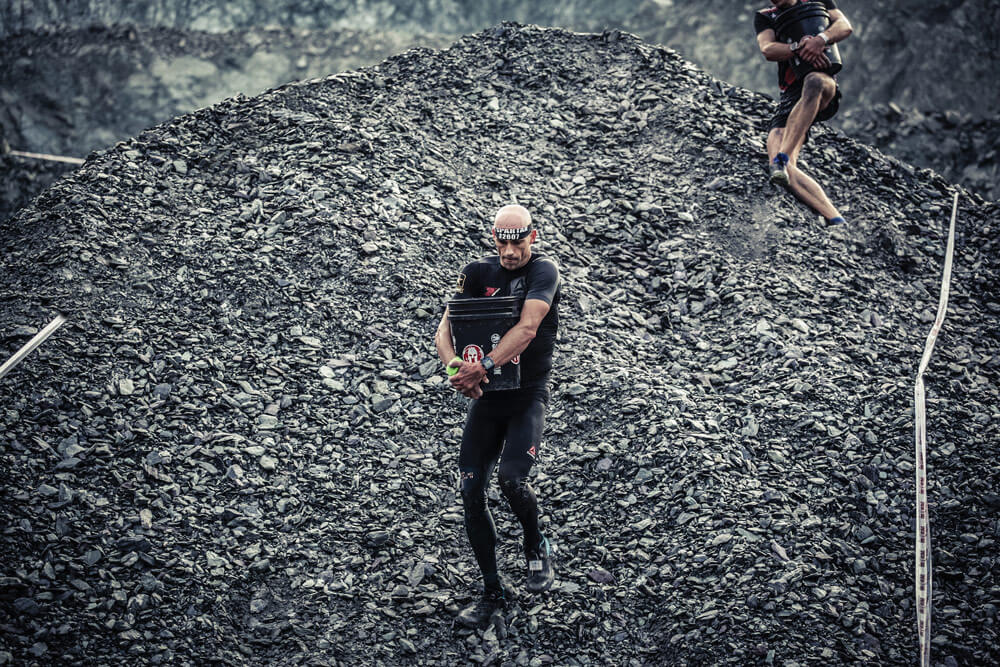 "If somebody got hurt, Rob would be a perfect person [to fill in]," said SSG Friedlein. "He's just always an animal. He could show up with very minimal specific training and do well because he is so strong and has that base already."
If needed, CPT Killian said he told his old partner that he would be willing to participate in the 2018 event at a moment's notice.
At 36, CPT Killian isn't the youngest of athletes anymore, but the officer said he's in better shape now than he was six years ago. He wants to stave off that most persistent and problematic of adversaries: time. He may be a hill climber, but he is far from over-the-hill.
"I think now, I'm out to prove that age is just a number," he said.
For CPT Killian, in 2018, there will be more challenges, more races – this time pentathlons – and more stiff competition. He will be competing.  He will be working. He will be waiting for the chance to reach his next goal – joining the WCAP and one day climbing an Olympic podium. If they call, he will be ready.
What is WCAP? How do I apply?
The Army's World Class Athlete Program offers premier Soldier-athletes in the Army National Guard, active duty and Reserve components the support and training to compete and win around the globe.
Once selected, Soldiers receive the highest caliber training from some of the best coaches and trainers in the country. WCAP teams include boxing, modern pentathlon, rugby sevens, shooting, track & field, para-sports, taekwondo, winter sports and wrestling. There are established Army training centers for boxing, taekwondo and wrestling. Training for the other teams may occur at Olympic Training Centers or similar facilities with proven track records in producing internationally competitive athletes.
Serving full-time for the WCAP, Soldiers also work to support U.S. Army Recruiting Command by conducting clinics and appearances at high schools and colleges, and serve as goodwill ambassadors at international events.
Are your athletic skills world class? Are you nationally ranked in your sport?
You may be a good fit for the WCAP. Learn more about the application process at ArmyMWR.com/Programs-and-Services/World-Class-Athlete-Program/Applications.
By Staff Writer Matthew Liptak
Photos Courtesy of CPT Robert Killian