"The Guard's success is our mission," explained LTG Thomas James, commanding general of First Army.  
First Army is the oldest and longest established field army of the United States Government. Its history is rooted in encompassing Total Force Policy, a legacy they continue to carry out.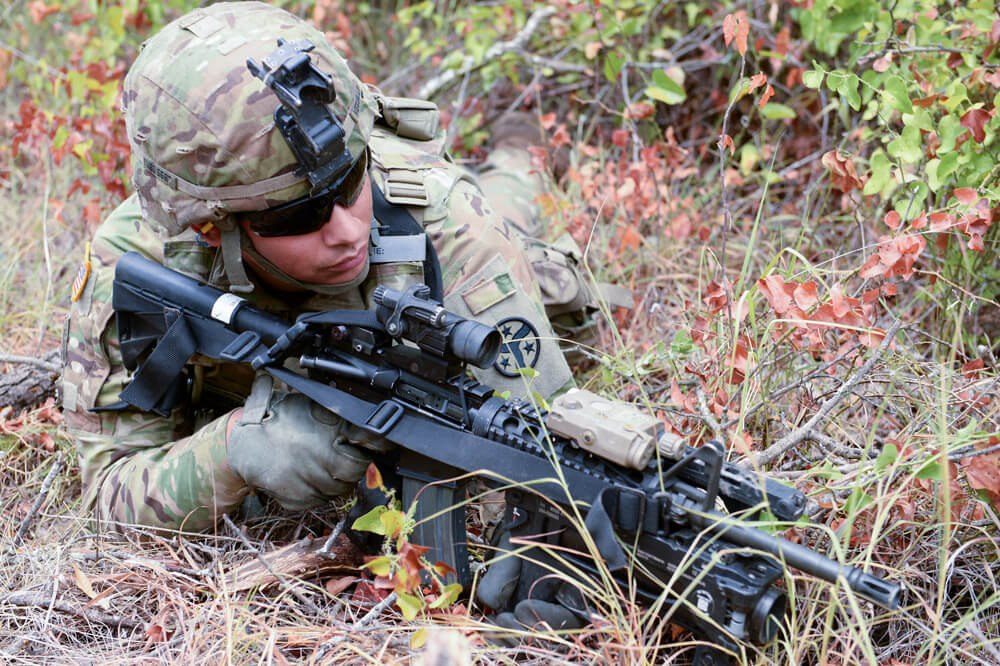 First Army was formed in 1918 by GEN John J. Pershing when he created the American Expeditionary Force (AEF), a formation of the United States Army on the Western Front of World War I. GEN Pershing was tasked with leading the AEF to France to aid America's allies. Before his troops of active duty and National Guard Soldiers were sent to the front, GEN Pershing insisted the troops be trained to high standards by battle-seasoned Soldiers. Under GEN Pershing's command, 500,000 American Soldiers were soon on French soil and First Army was established. 
The Soldiers of First Army achieved their first victory when they drove German troops out of the Saint-Mihiel salient. This was the first U.S.-led operation of World War I. In regards to First Army's formation, GEN Pershing made a statement that LTG James lives by in his role as the unit's current commanding general.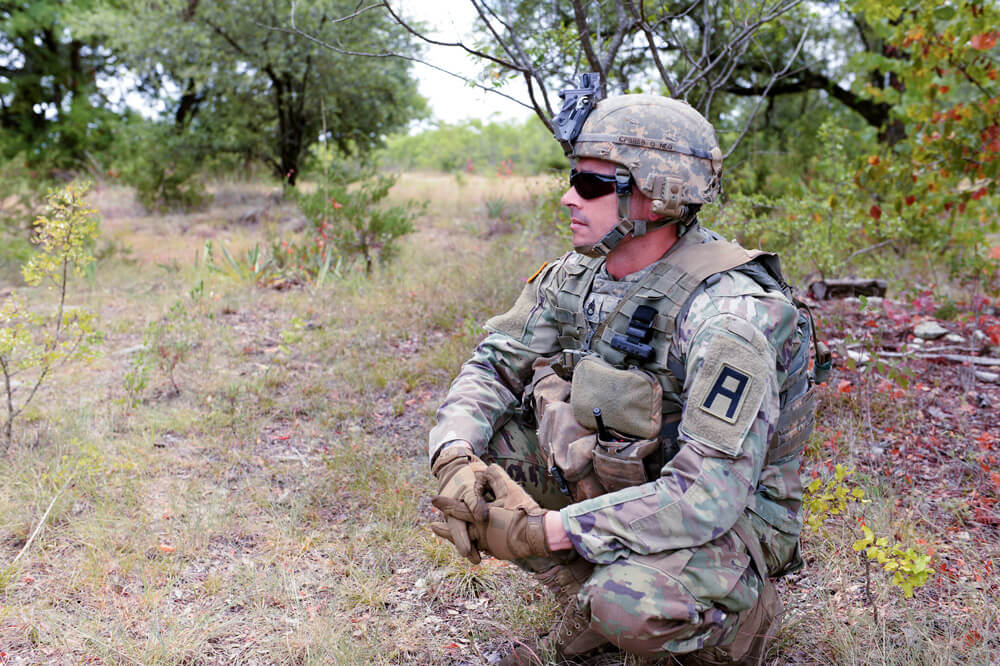 "I'm going to paraphrase, but [GEN Pershing] said that no longer do we differentiate between active component, National Guard or Army Reserves. Our purpose is to think only of the American citizen and preparing him or her for the duties of war," said LTG James. "That's what First Army is committed to."
LTG James continued, "Perishing was the first commander wearing this patch to realize that a reliance on an integrated, multicomponent Total Force is not just the best approach to national defense – it's the only approach to national defense." 
Employing the Total Force concept, First Army commanded the entire D-Day invasion at Normandy during World War II, mobilized thousands of troops during the Korean and Vietnam Wars and, since 9/11, has mobilized 1.2 million troops. 
Today, the mission of First Army is still rooted in enabling Total Force readiness. Now serving as a mobilization, readiness and training command, First Army mobilizes nearly 45,000 Soldiers annually operating two Mobilization Force Generation Installations out of the State of Texas—one at Fort Hood and the other at Fort Bliss. All Army National Guard and Reserve units must pass through the installations before deployment. If and when needed, First Army is also equipped with the resources to rapidly stand up seven additional installations should large-scale troop mobilizations be required in response to a conflict.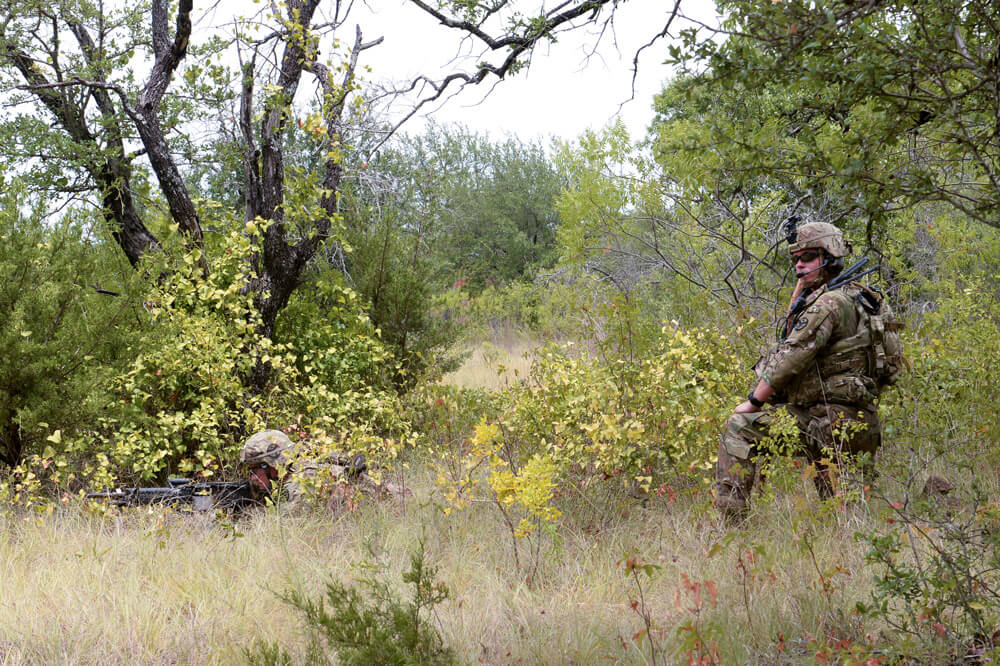 First Army's three-star joint headquarters is located at Rock Island Arsenal, Illinois. The formation includes multiple brigades spanning coast-to-coast, from Joint Base Lewis-McChord in Washington to Fort Stewart in Georgia. 
"We have a total of ten brigades that partner with our reserve component [counterparts], specifically the Army Reserve and Army National Guard," explained LTG James. "We enable the commanders and leaders in those [partner units] to increase and generate readiness to meet [Army] requirements, whether it be global demand or just to build readiness for future missions."
By helping to increase the baseline unit readiness of the entire reserve component, First Army is actively participating in the guaranteeing of the defense posture of the entire force, helping to ensure the Nation can react quickly to any global conflict. This is accomplished by providing guidance and advice to reserve component leaders and facilitating multicomponent training that is demanding and realistic.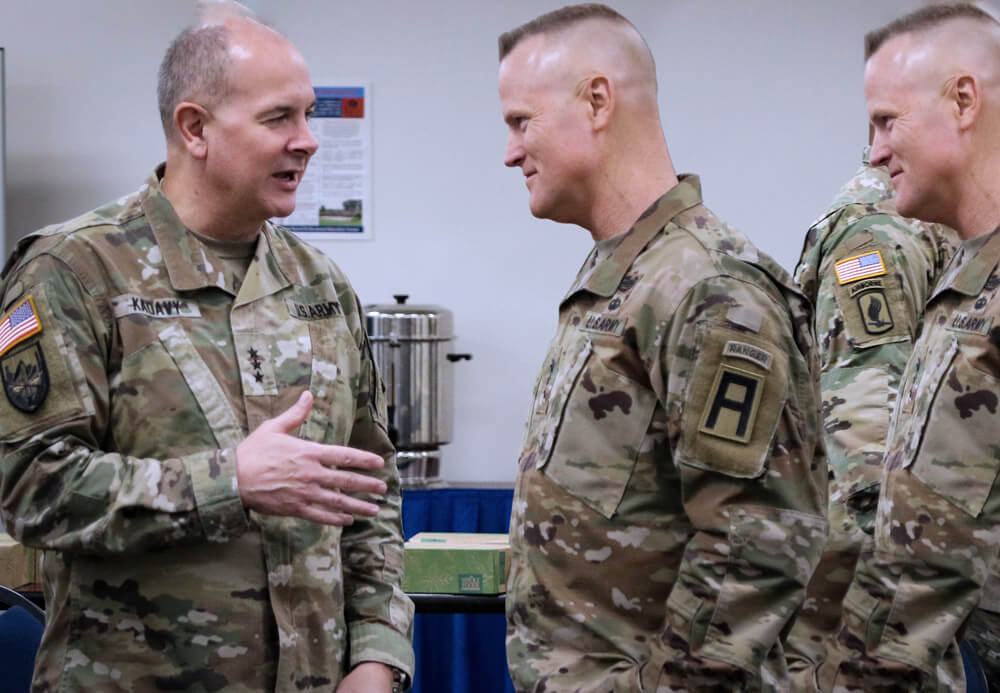 "In the National Guard, you have leaders that are responsible for building readiness in the formation daily," LTG James explained. "First Army is a unique formation that plugs in with those leaders and partners with them to build readiness in their formations, whether it be individual, small unit collective training, or all the way up to unit formation training, mission command and planning." 
To effectively utilize their resources, First Army must strategically train based on units' needs and deployment schedules.  
"We have to look deep. We have to look out and get our headlights out ahead of us so that we can anticipate things," LTG James further explained. "We prioritize the resources we have to the units that we need to support, then we resource the training to enable readiness within those formations. We then empower unit leaders to execute the training to get forces ready to deploy." 
First Army is responsible for aligning active duty brigades with National Guard brigades to create joint divisions. This alignment helps strengthen the cohesion between components that is vital during a deployment. Once First Army has aligned units and prioritized what training is needed, a strategic training plan that is rooted in fundamentals and other military training techniques is developed. 
"Whenever we plan training, we do an assessment of a unit to determine the unit's current level of proficiency and what they've already been trained for," explained LTG James. "Once we do that, we can effectively develop a plan." 
When developing a training plan for the units, First Army members begin with the fundamentals of shoot, move, communicate, medicate, sustain and decontaminate. The second part of the training focuses on the military decision-making process (MDMP).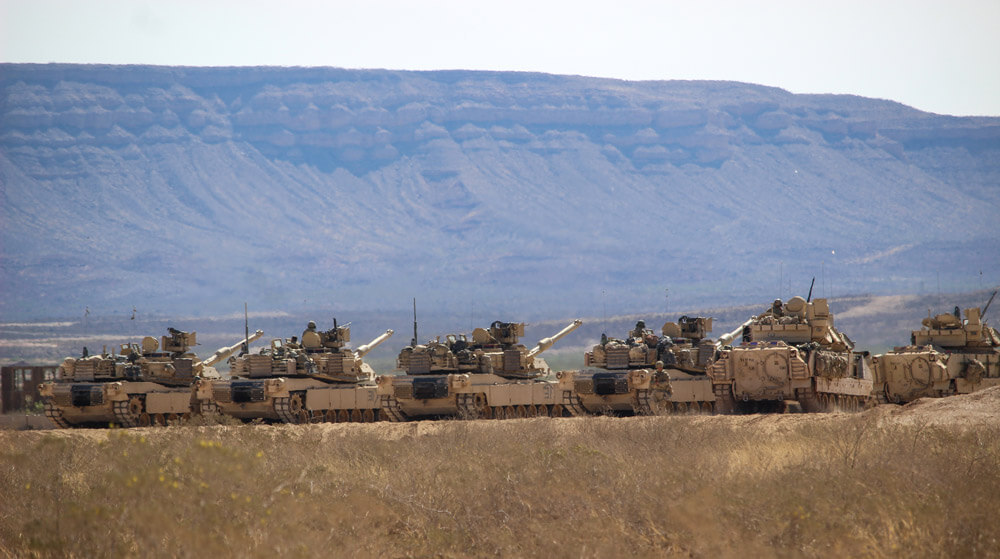 "We need to make sure our Guard partners are proficient at MDMP and you get good at those processes when you train on them a lot," LTG James said. "Unlike active duty Soldiers, Guard Soldiers don't have a lot of time to do orders and drills time and time again. So, we help with making sure that leaders, whether it be company, battalion, squadron, brigade, all the way up to division, understand the process of how to plan for future ops and align resources to make [sure] their Soldiers are successful if they employ them on the battlefield." 
The next segment of training focuses on mission command—the ability to command and control forces in an operational environment. 
"It's based on issuing a clear vision. It also has to do with a commander's intent, mission-type orders and the building of a climate of trust with the subordinates," noted LTG James.
The final part of the training plan focuses on crucial warfighting functions. 
"The intelligence, maneuver, all of those warfighting functions we have in our doctrine, we make sure that the leaders are proficient at understanding how to synchronize those so that we can create dilemmas [commonly presented by the enemy, thus allowing us to be successful on the battlefield]," said LTG James. 
The successful implementation of accurate and effective, large-scale, joint training is not an easy feat. To accomplish this, strong collaboration between the Army National Guard and First Army is crucial. LTG James said he is committed to continuing to strengthen that alliance. 
"This partnership is critical to what we do," he noted. "We want our partners to say, 'Wow, First Army provided us some really good help here. We want more of it.' It's important that we work on that relationship as we continue to build readiness." 
LTG James highlighted his continued commitment to the Total Force concept earlier this year when he spoke to National Guard Division Commanders at the Green Tab Commanders Conference held at the Professional Education Center in Little Rock, Arkansas. The conference focused on promoting leader-to-leader exchange and engagements while providing updates on the operational demand, Total Force priorities and readiness solutions driving the future of the Army National Guard.  
"First Army's relationship with our Guard partners should never be [viewed] as a requirements generator," he said at the conference. "We literally exist in order to assist you in achieving excellence." 
Recognizing the Nation's reliance on the National Guard and the importance of supporting Army National Guard Soldiers are also priorities LTG James emphasized at the conference.
"Our relationship with the Guard was forged over 100 years ago in blood going into World War I," he said. "All of us in First Army are keenly aware that wars cannot be won without the National Guard." 
He continued, "A positive and productive relationship between us and the National Guard is essential to accomplishing our mission. We have to build and sustain a very powerful relationship with our Guard partners and be able to communicate lessons learned and enable them to have the best training possible."
It is this understanding of the unique demands of the Army National Guard, that has dedicated the leadership of First Army to supporting the needs of Citizen-Soldiers through the Total Force partnership. 
"I have to applaud the Army National Guard for their enduring commitment and contributions," said LTG James. "They build wartime readiness, support the global demand, support their States and the visions within the States and they have a civilian job. All of those things have to be taken into consideration from a First Army perspective because we're a Total Force formation. We are always focused on helping the readiness of the Guard so they can pull all that off. Our job really is to ease that burden."
BY STAFF WRITER Tatyana White-Jenkins