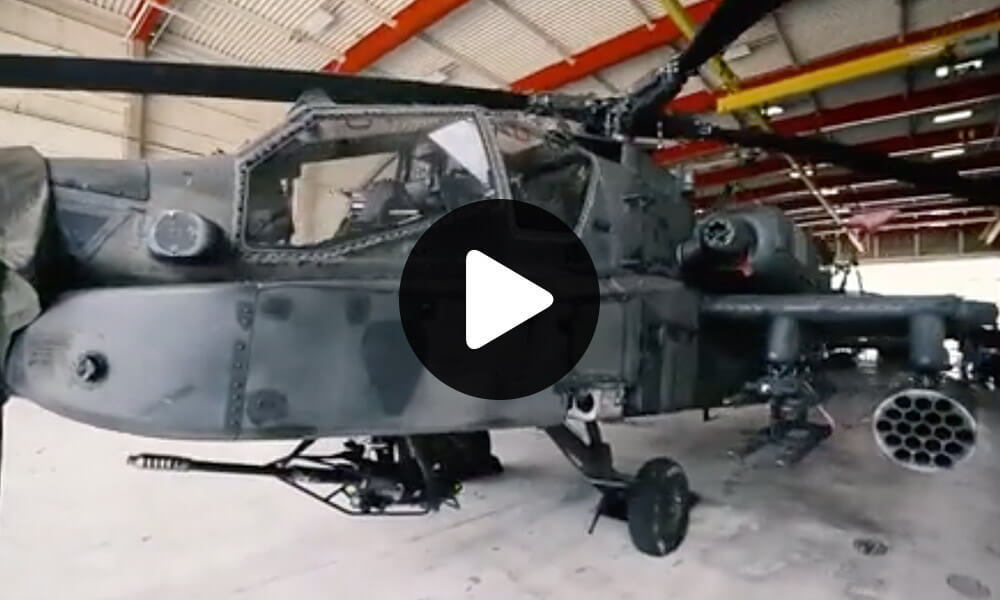 Texas Army National Guard Unit is First in the Army to Receive New Apache Retrofit
The Texas Army National Guard's 1st Battalion, 149th Aviation Regiment (Attack/Reconnaissance), 36th Combat Aviation Brigade, was the first unit in the Army to receive the newly redesigned strap pack meganut retrofit this past June.
While this process was effective in the early detection of stress cracks, the time required to perform the safety scans was a major slowdown when the time came to get the Apaches into the air to conduct missions. The process also added considerably to the workload of maintenance crews. The Army needed a better solution – one that did not merely treat the symptom, but instead would offer a cure for the cause. 
The strap pack meganut retrofit is expected to be implemented over time, starting with the units that are the most in need. Those are to be the units which are stationed in coastal climates, which are most prone to corrosion risk. According to reports from Program Executive Officer-Aviation, having started fielding this past summer, it is expected that Boeing will field the new parts to two Apache battalions per month until the entire Army fleet is retrofitted.
Video credit: Kyle Burn
Read the full Article here: