Breaking Ground and Building Bonds
Resolute Castle 19 is a joint engineering training exercise supporting Atlantic Resolve. It takes place at the Cincu, Romania training area between March and September of this year with a goal of seeking to improve interoperability across the North Atlantic Treaty Organization (NATO) alliance, enhance the confidence and security assurance between participating nations, build readiness, deter aggression towards NATO allies and improve range capability and capacity.
The six-month exercise includes Army National Guard engineering units from Alaska, Colorado, Illinois, Nevada, Pennsylvania, Rhode Island and West Virginia. These units are contributing to ongoing projects at the Cincu, Romania, sites in three-week rotations.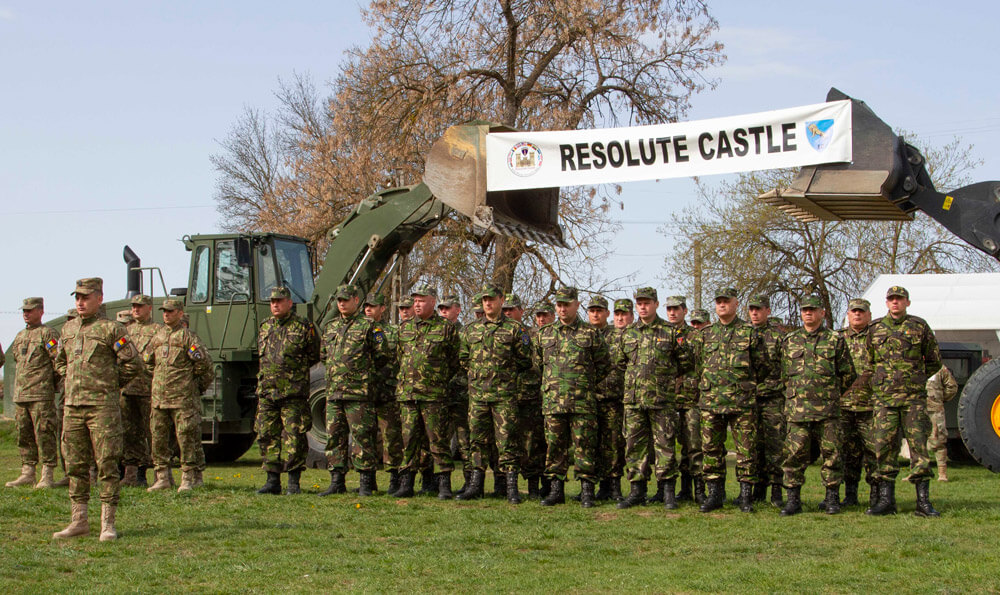 The Soldiers are working on multiple construction projects, including range target pits, road improvements and several base enhancement projects, including the construction of a gym. Resolute Castle offers a valuable opportunity for Guard Soldiers to work with NATO allies and partners to increase interoperability. 
"The common benefit for all the participants is that by working together on joint infrastructure projects, they will get to know each other better," said Romanian Maj. Gen. Gheorghe Vlad, Romanian Land Forces staff representative. "They will improve skills and make a decisive contribution to strengthening cooperation and mutual trust."
This is the 5th year of Resolute Castle. Each year, the exercise is structured to build on the past year's projects, often involving more complex construction projects from year to year.  To understand what to expect from this latest exercise, it is helpful to consider what took place at last year's Resolute Castle, which was held in Poland.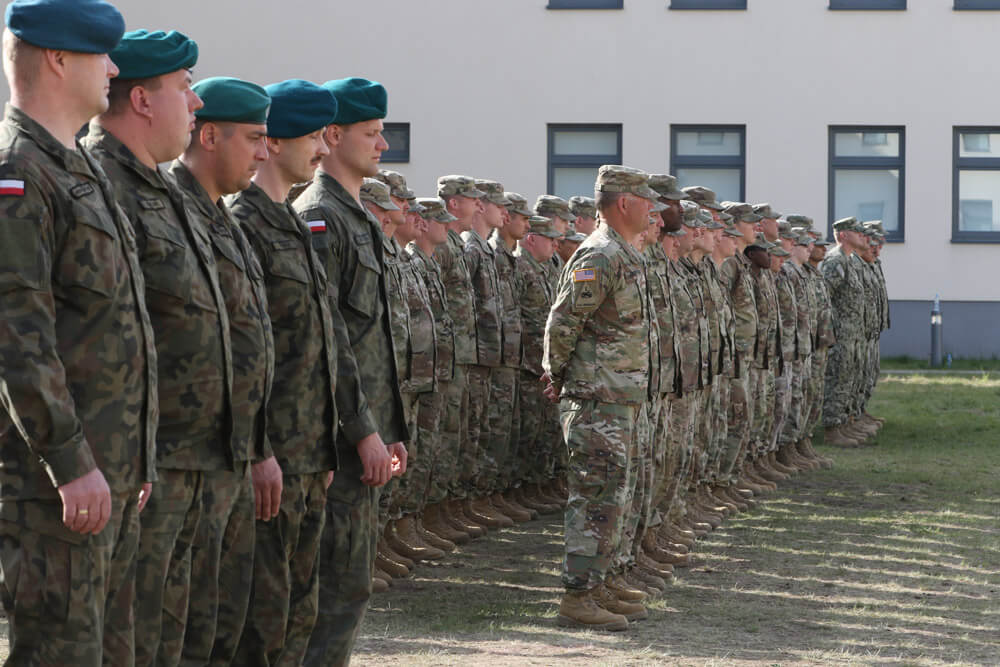 "The largest benefit was retention," recalled CPT Darrin L. Dunsworth, commander of the 616th Engineer Utilities Detachment (EUD), 123rd Engineer Battalion, Illinois Army National Guard. "This was the first trip overseas for the majority of our Soldiers.  Besides the excitement of going to Poland, they felt appreciated for using their MOS. The Soldiers enjoyed the recognition for their hard work from visiting dignitaries and our hosts.  Actually, when our State's Assistant Adjutant General MG Michael Zerbonia visited, he did the oath for four re-enlistments."
The benefits to Resolute Castle go further than retention, however. Heavy equipment operators worked many hours perfecting their craft, sometimes up to 12 hours on their machines in one day. The Soldiers of CPT Dunsworth's detachment were kept busy with the myriad of projects they were assigned. 
"We were the second rotation last year, so we were actually breaking ground on some projects," he said. "We had to be flexible. We had anticipated the first rotation would have had greater accessibility to equipment and job sites.  But through no fault of anyone, just the challenge of moving a battalion's worth of engineer equipment overseas, [caused] the schedule to be shifted to the left.  Where we anticipated laying block for the foundation of two 50' x 100' buildings, we ended up digging those foundations."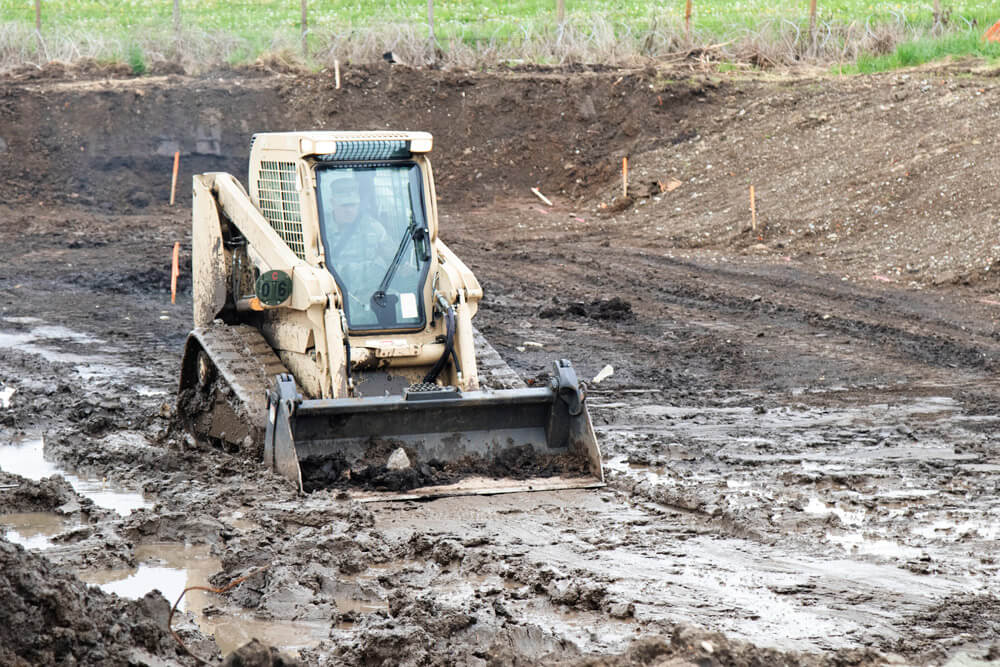 The 123rd Engineer Battalion was formed as a new battalion last year. Most of its Soldiers had transitioned from field artillery into engineering. 
 "Every day was a classroom," CPT Dunsworth recalled. "It was very rewarding."
This year's Resolute Castle 19 is expected to be no different. The benefits of an engineering rotation overseas in Europe were clear to the Soldiers involved. Like the year before, there are many Soldiers for whom Resolute Castle will be their first mission overseas.   
"There are definitely a lot of troops that are new to being overseas, even for a short time," remarked SSG Curtis Twigg of the 1092nd Engineer Battalion, West Virginia Army National Guard. "This is a great opportunity for the younger Soldiers to get a real feel of deployment life and working together with allies, including the Romanians and the Dutch."
"The unit has never done this kind of exercise before," said 1LT Johnny Nguyen, also with the 1092nd Engineer Battalion. "There are a mixture of first-time deployment and some Veterans that have done previous deployments before. For the first-time guys, it has been a learning experience to be away from family and friends, but the Veteran guys help the first-timers make it easier.  We hope to accomplish a better relationship with our NATO allies as well as improving the facilities and gaining experience while we are here."
In addition to the Soldiers of the 616th, engineers from the 661st Engineer Company, also under Illinois' 123rd Engineer Battalion, participated in the mission using heavy equipment operators and survey section to break ground on a 300-meter mobile target Armor range, CPT Dunsworth said. They prepped two landing pads (up to the point of creating the concrete forms) at a forward arming refueling point. They also had projects improving tank crossings and water crossings, digging-in fighting positions for the South Carolina National Guard Air Defense Artillery assets and constructing tables used for terrain models at Resolute Castle.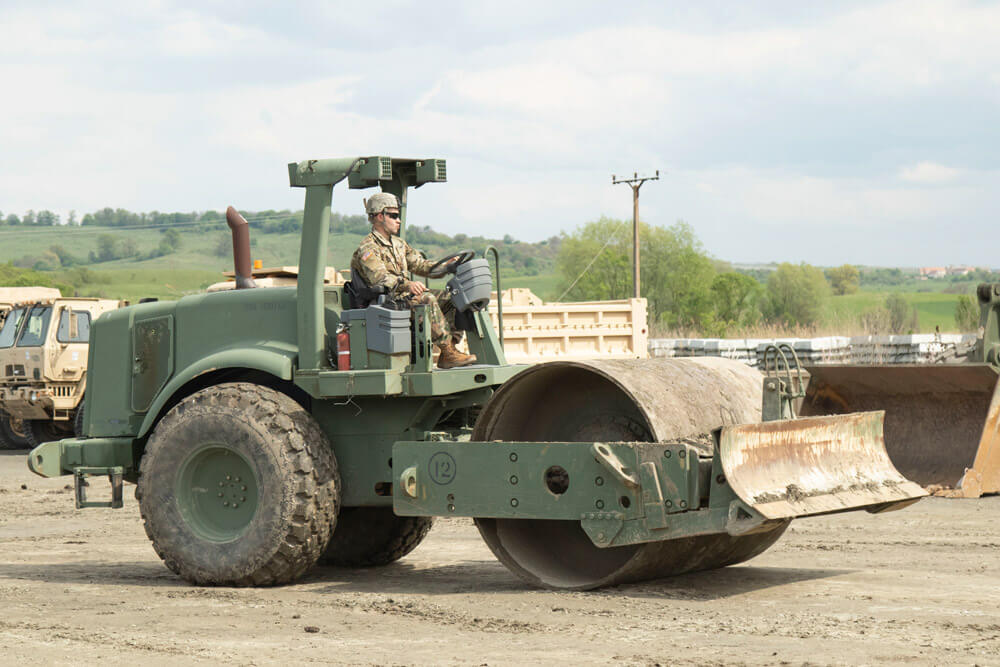 This year the Army National Guard brought 67 pieces of heavy construction equipment to Romania to get the jobs done right. Those included dozers, graders, dump trucks, skidsteers and more.
The unit on the last rotation of Resolute Castle 19, returning in September of this year, is charged with the task of retrograding all that equipment back home as well as finishing up the projects. That too is a big responsibility.  This year, it falls to the 631st Engineer Support Company, Illinois Army National Guard. They will comprise the seventh and final rotation of Resolute Castle 19.
CPT Kenneth Ferguson is the commander of the company. 
"We're going to finish off all projects, and then move all the stuff from the mountains in Romania down to the port and then head back to the States," he said. 
The move will require the entire company, including maintenance crews, to get the job done. According to CPT Ferguson, the unit will need to put the equipment on the railhead and then make sure everything is in perfect condition for the long journey back to America. That means no equipment that leaks or has any issues after having been used by multiple units for over half a year. 
"It's got to be basically [like] a new piece of equipment before it goes on the ship," CPT Ferguson explained. "It has to be inspected by customs to make sure that it can come back to the United States. We will probably be going nonstop to get that stuff on the ship to send it back to the Port of Charleston, where the Pennsylvania Guard will pick back up their equipment."
CPT Ferguson, who has been an engineer for over two decades, said the most challenging portion of any engineering mission is found not in executing the construction projects, but in moving the heavy equipment to the site and then removing it. Variables including road conditions, bridges and ports can all make just getting there and back the hardest part of the work.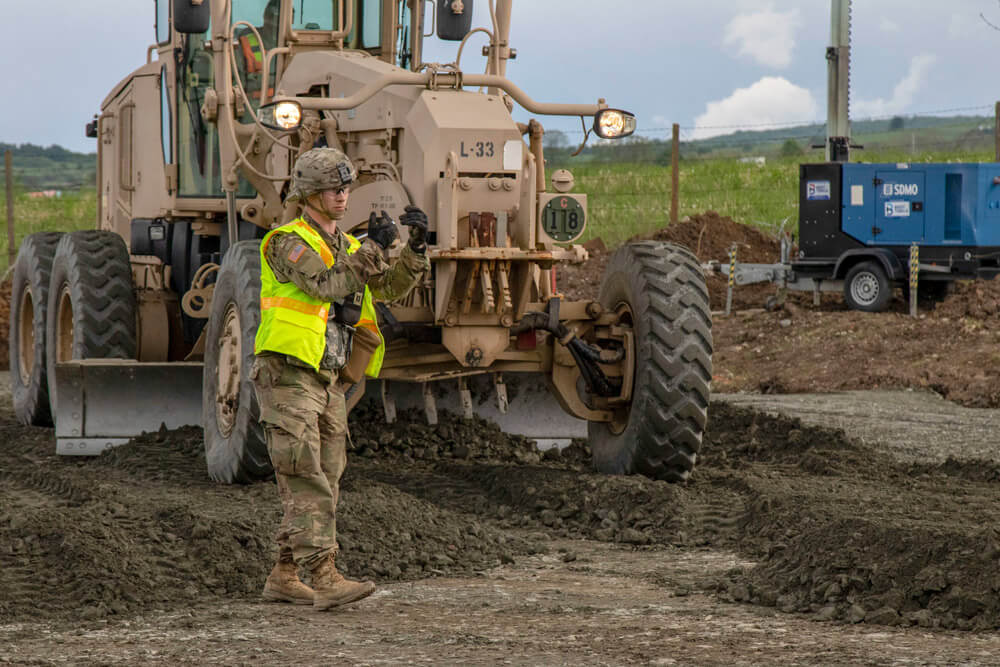 "The most difficult part to any engineer mission, whatever kind of equipment you're taking about, is always the movement there," he emphasized. "The actual engineering part is actually simple compared to the movement. You have to make sure you don't hit bridges, and the bridges will hold the weight of all the equipment that we have. And the railhead may not be the same as ours. All those kind of things can be actually really dangerous and difficult for engineers."
He went on to say that the European theater in particular can be challenging because the ports of operations and security requirements may change without much notice. He recalled that a Black Sea port is normally used during Resolute Castle, but 
at last year's exercise, the heavy equipment was rerouted.
"They dropped off the equipment in Germany. So, they had to go out to four or five countries to get their equipment to Romania." 
Although it's challenging, or perhaps because it is challenging, CPT Ferguson said he enjoys the work involved with Resolute Castle. 
"I just really enjoy it," he commented. "You know, the quality people that are there with me keep me coming back."
Taking part in Resolute Castle 19 is just another example of the rewards one can find in being a Guard Soldier, where an everyday American can make a difference on the world stage. 
"I enjoy seeing the United States helping and improving stability in Europe," SSG Twigg noted. "This sends a huge message to everyone that the NATO alliance is strong and constantly pushing forward. Strong Army, Strong Europe."
BY STAFF WRITER Matthew Liptak