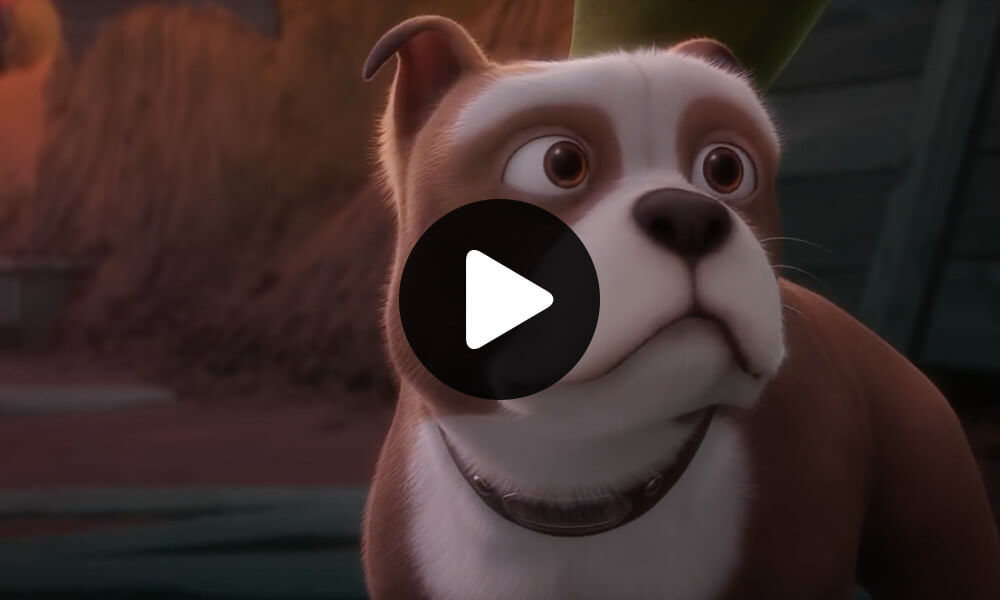 Sgt. Stubby: An American Hero animated movie official US trailer (2018).
One day, while the men were drilling, a stray dog wandered onto the Yale campus and starting watching the men. He began hanging around the Soldiers, and they played with him during breaks and in their time off. The mutt, a mixed-breed believed to be part pit bull terrier or Boston terrier, followed the Soldiers around the camp and even participated in some of their drills.
The dog was a great morale boost for the Soldiers during their long days of training and time away from home, and they made him an unofficial mascot. One of the Soldiers, J. Robert Conroy, a 25-year-old private from New Britain, Connecticut, forged the closest bond with the dog and named him "Stubby" because of his short tail. He also taught Stubby how to salute and perform some of the unit's marching commands.
After a few months, the Connecticut units were merged into the 102nd Infantry Regiment under the 26th "Yankee" Division. Eventually, they were ordered to sail for France, but the Soldiers did not want to leave their mascot behind. So PVT Conroy smuggled Stubby onto the train heading to the port, and then onto the troop ship, hiding him under an overcoat to get past the ship's guards.
Once on board, he kept him hidden in the ship's coal hold as they sailed across the Atlantic. The ruse didn't last long, as PVT Conroy's commander soon discovered Stubby. As the officer decided whether to send the dog home, Stubby saluted him, just like he was trained to do back at Camp Yale. Because of this, the officer decided to let Stubby stay on board as long as he didn't cause any problems.
No longer in hiding and free to roam the ship, Stubby became very popular with the crew. One of the ship's machinists made Stubby his own set of metal "dog tags." When the troops finally disembarked in the port of Saint-Nazaire on France's western coast after crossing the Atlantic, Stubby disembarked as the unit mascot.
Read the full article here: